7 Game-Changing 2018 Tech Gadget Releases You Need to Put on Your Radar
Looks like Alexa may have some new competition. 👀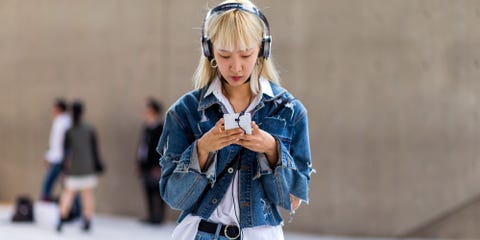 When we live in a world where virtual reality sounds more appealing than the current state of affairs, we can't help but rejoice when a brand new tech-filled year of gadgets, toys, and automatic selfie opps arrives. Even if your New Year's resolution is a digital detox 🙋 (just kidding, I'm a digital editor), trust us when we say you'll want to get your hands on these seven tech gadgets ASAP. Plus, check back for more as we track the coolest new releases throughout the year.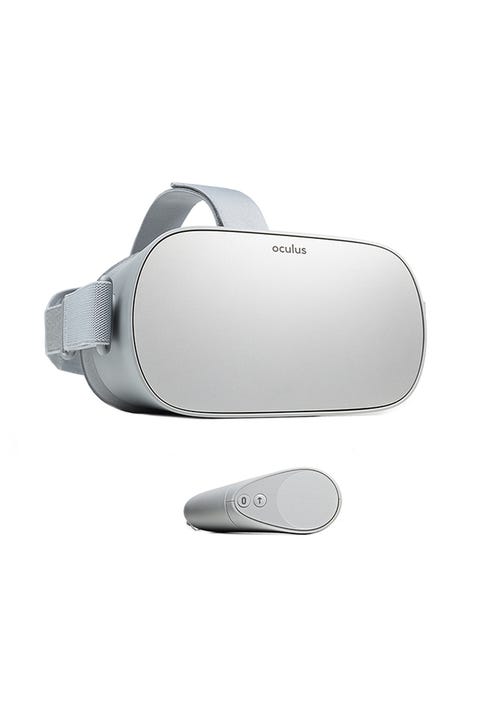 Oculus, starting at $199

When reality isn't exactly what you envisioned (ahem, 2017), why not turn to virtual reality? Get a 360 degree, 3D experience of any world you want to enter with this Oculus Go headset. Think: games, social apps, and suddenly transporting yourself to the middle of a rainforest. (It's casual.) The wireless gadget arrives early 2018.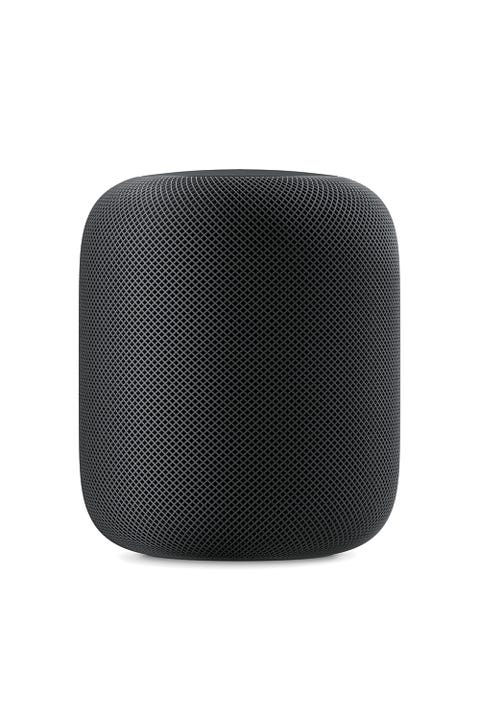 Apple, $349

Alexa, meet HomePod—Apple's highly-anticipated speaker with Siri capabilities. You can put HomePod anywhere in the room and it adjusts the sound for prime hearing throughout the house. (Crazy, we know.) HomePod *also* has the power to shut off your lights and control any other electronic features in your home.
The product's release has been delayed since late 2017, but is available for purchase early this year.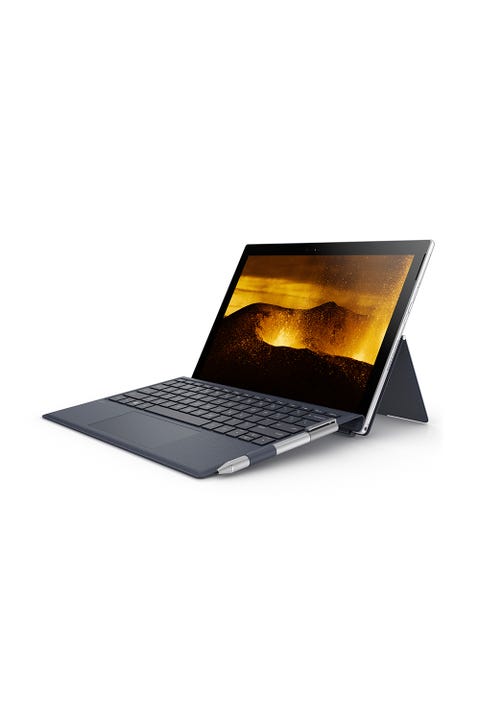 HP, available spring 2018

With *almost* all day battery life (up to 20 hours), the HP Envy x2 has the longest battery life in any mobile Windows product. It can easily transform from a laptop to a tablet and includes a digital pen to fulfill your inner artist dreams. Plus, it includes a 13MP rear camera and a 5MP front camera (in non-techie terms that's code for insanely clear selfies).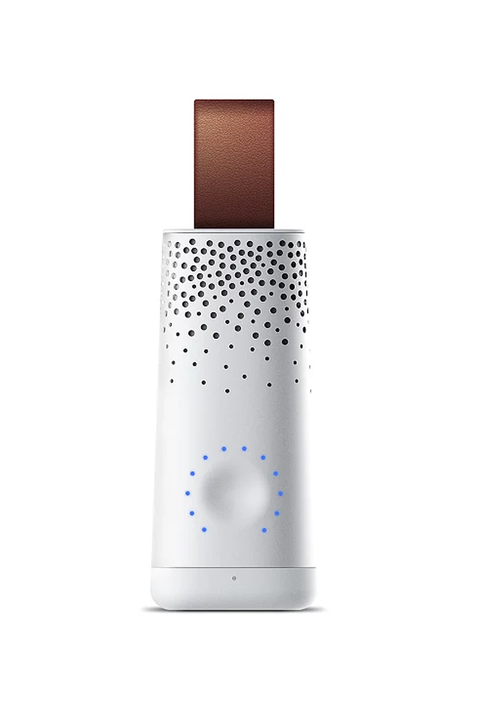 Flow, $139

A concept: you, next to Leo DiCaprio, taking the next step in fighting global warming with this portable air quality tracker. Flow allows you to measure the harmful pollutants around you by creating a 360 degree air intake to discover how toxic the air you're breathing is.
Overall, it aims to work towards a healthier environment by creating awareness of your surroundings and inspiring action towards clean air policies. Flow is currently available for preorder, but likely won't ship until June 2018.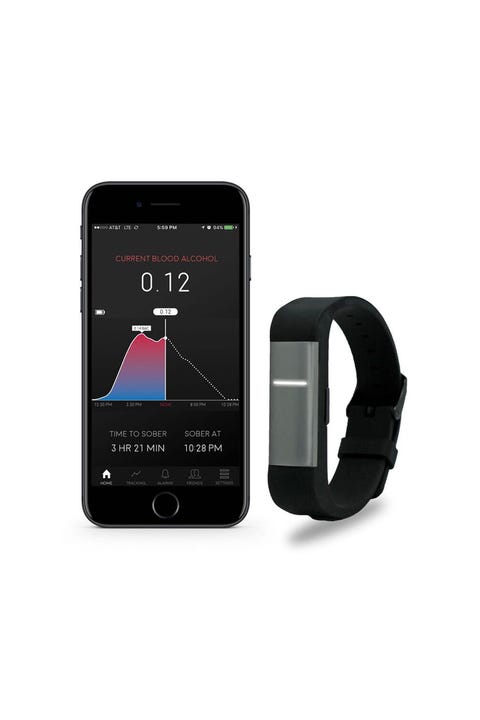 Milo Sensors, available early 2018

You already know not to drink and drive, but with Proof you can actually track your blood alcohol level to see how much alcohol you're consuming when you drink. *Has flashbacks to New Year's Eve.*
The wristband sets alerts to notify you when you reach a certain BAC level, estimates the amount of time it will take for you to sober up, and sends it all to your smartphone app. If you're just like...HOW?! The technology converts alcohol molecules into electric signals. 2018, everyone.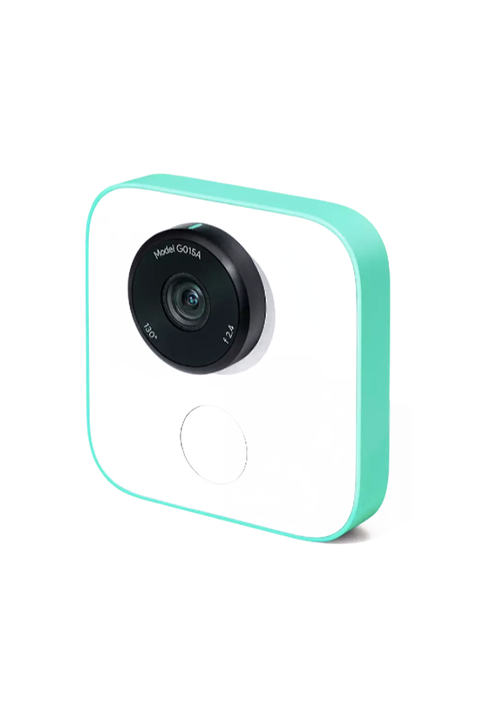 Google, $249

Forget finding your next Instagram husband...Google Clips takes pictures and videos for you by using facial recognition to learn what faces and moments are most interesting to you to record. Hold it, clip it to your jeans, or leave it literally anywhere, and suddenly you have your own personal videographer. The motion photos are private since you don't need an internet connection for it to work, and you can choose to upload them wherever/whenever.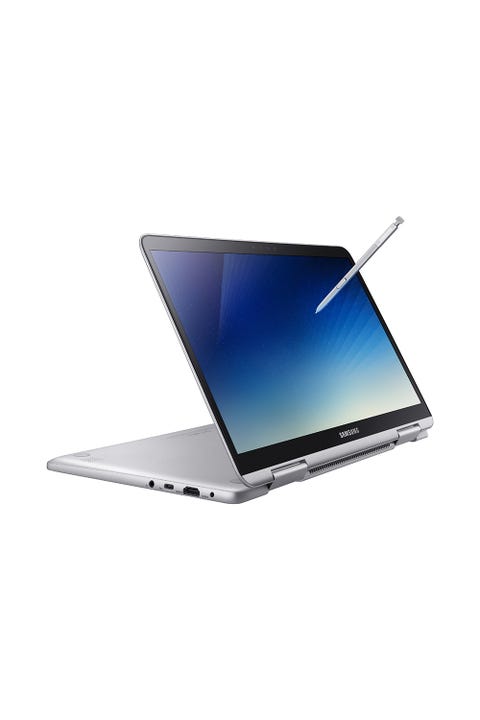 Samsung, available early 2018

Similar to the HP Envy, the Samsung Notebook 9 comes equipped with a tool dubbed "The S Pen," which is a battery-free pen that allows you to still get in your good ol' pen-to-paper screen fix. With its highest power and performance to-date, the Samsung laptop will be available early 2018.

This content is created and maintained by a third party, and imported onto this page to help users provide their email addresses. You may be able to find more information about this and similar content at piano.io