Queens of Comedy
Kristen Wiig may have just left a downright hilarious legacy on Saturday Night Live, but she's not the only funny lady giving us the giggles.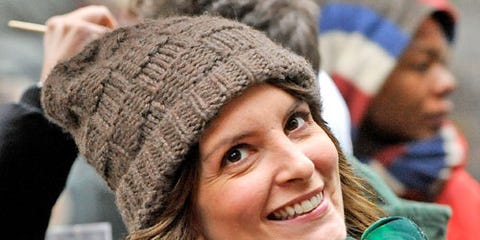 Kristen Wiig may have just left a downright hilarious legacy on Saturday Night Live, but she's not the only funny lady giving us the giggles. From veteran acts like Joan Rivers and Lucille Ball, to modern jesters like Amy Poehler and Chelsea Handler, our roundup features the silliest lady comics who tickle our fancy, not to mention our funny bones.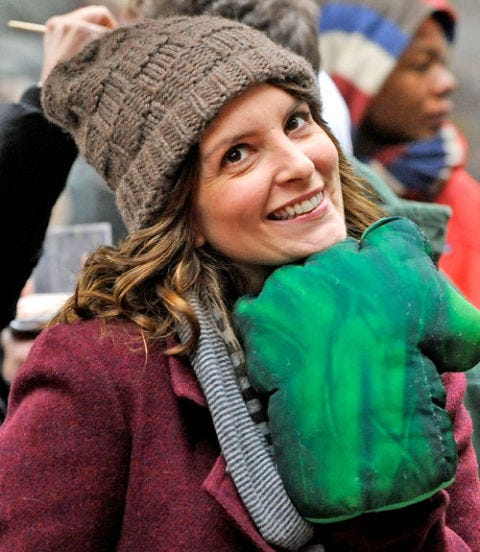 Tina Fey
As a bona fide 
triple threat in 
comedy terms, Tina Fey writes, stars, and produces the insanely witty NBC comedy series 
30 Rock, which revolves around the life of Liz Lemon, a nerdy television writer obsessed with sandwiches ("with extra bread") and Star Wars. And if that isn't impressive enough, Fey was also head writer and a cast member of Saturday Night Live—and wrote the screenplay for the 2004 movie Mean Girls.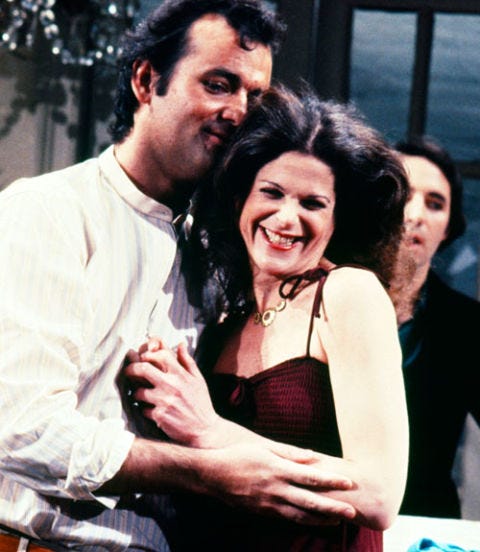 Gilda Radner
Long before Amy Poehler and Kristen Wiig, it was Gilda Radner who had crowds roaring with the not-ready-for-primetime 
players on Saturday Night Live—holding her own alongside her mostly male counterparts. By nailing characters like Roseanne Roseannadanna with 
unabashed gusto, Radner was able to add an Emmy award to her shelf. Pop in her Best of DVD and watch her hilarious parodies with a group of girlfriends.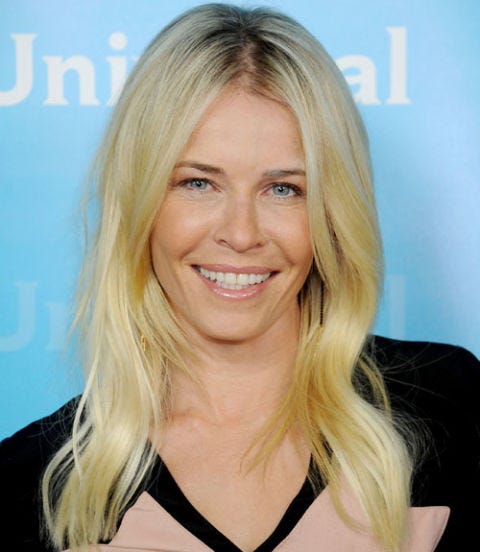 Chelsea Handler
With antics that make you squeal, "Did she really just go there?!" Chelsea Handler uses her wry and blunt sense of humor to scrutinize the 
latest in celebrity and pop culture on her E! late-night talk show, Chelsea Lately. It's way worth staying up late 
to enjoy.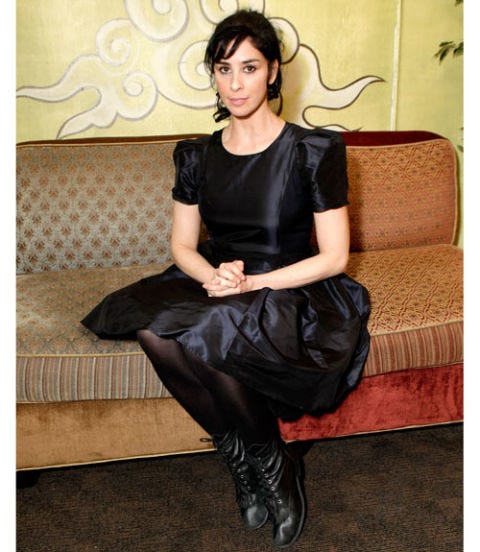 Sarah Silverman
You can never guess what's about to come out of Sarah Silverman's mouth next, which has a lot to do with why we love her so much. The raunchy joker became a household name by creating her own sitcom on Comedy Central after a short stint on SNL, and later penned a 
memoir titled The Bedwetter: Stories of Courage, Redemption, and Pee. The title kind of says it all.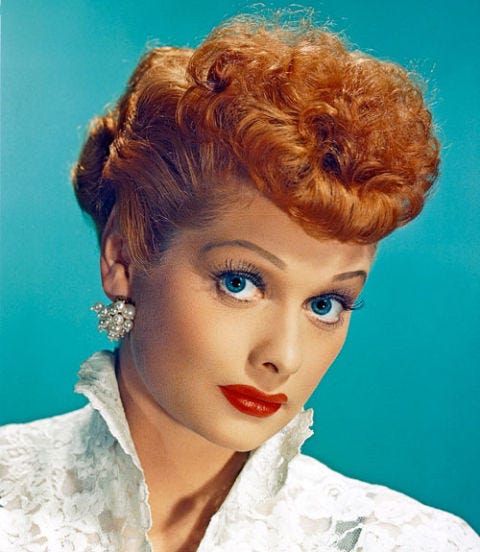 Lucille Ball
As the queen of 
television comedy, the redheaded Lucille Ball had audiences slapping their knees in 
hysterics for more than six years as the star of the 
classic black-and-white '50s sitcom 
I Love Lucy. And from Lucy's wild 
shenanigans to her whip-smart comebacks, it's no wonder we can't help but more than just love Lucy. If you haven't seen the chocolate factory episode, you're really missing out.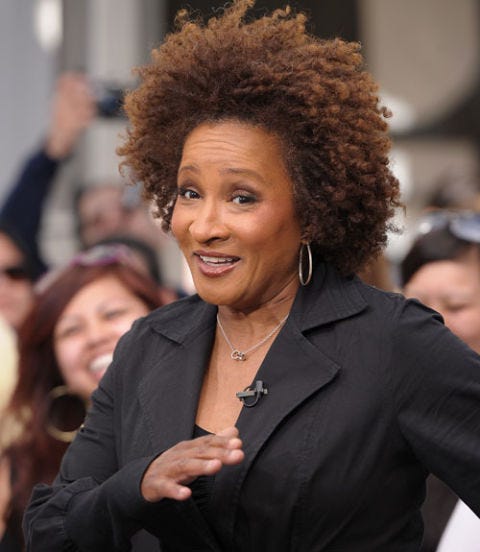 Wanda Sykes
Mastering the tell-it-how-it-is brand of humor with a sassy tone, it's hard not to crack up when listening to Wanda Sykes. Given her unique voice, Sykes works mostly as a vocal talent in upcoming projects like the return of Futurama on Comedy Central and the next Ice Age installment.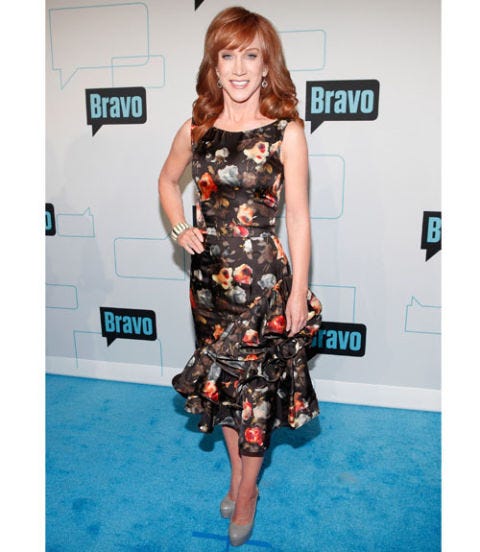 Kathy Griffin
When it comes 
to mocking the ridiculousness of celebrities, nobody does it quite like Kathy Griffin. But her routine doesn't end there: She aims her jibes at herself (and her mom) on occasion, too. The comedienne has won two Emmys, gotten her own Bravo reality show, and continues to book sold-out stand-up comedy tours. Sorry, Kathy, but we don't think you're on the D-list anymore.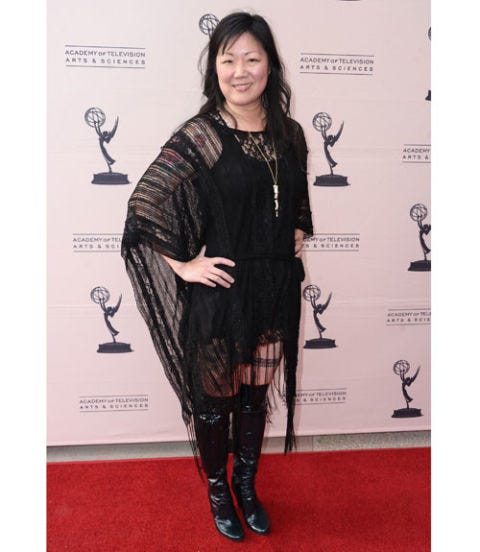 Margaret Cho
You might recognize Margaret Cho from her satirical portrayal of Kim Jung Il on 30 Rock or as Teri Lee on Lifetime's Drop Dead Diva. Her knack for exposing the skewed view society has on 
women's beauty and body image with outspoken witticism is just one of 
many reasons Cho is on our radar. If she's ever in your town, do yourself 
a favor and go see her stand-up act.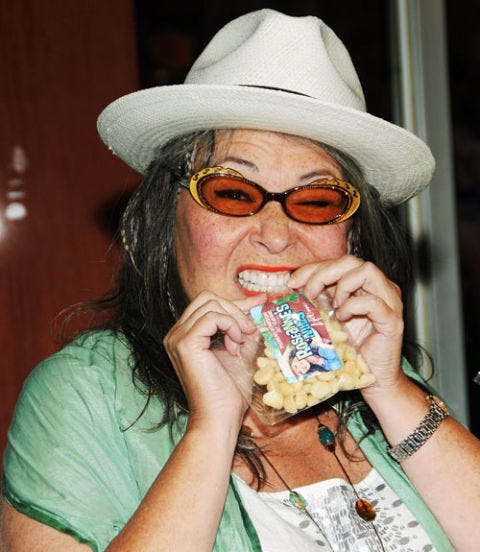 Roseanne Barr
A self-proclaimed "domestic goddess," Roseanne Barr brought her particular brand of blue-collar family-centric humor to the small screen with her '90s 
eponymous sitcom full of brutally 
honest wisecracks. These days, she's straying from comedy to make a 
serious run for president. She's vying for a spot on the Green Party ticket, which just might lead to the funniest inauguration speech in history. And come August, Barr will step off the campaign trail to feel the burn as the next Roast victim on Comedy Central, hosted by the equally clever Jane Lynch.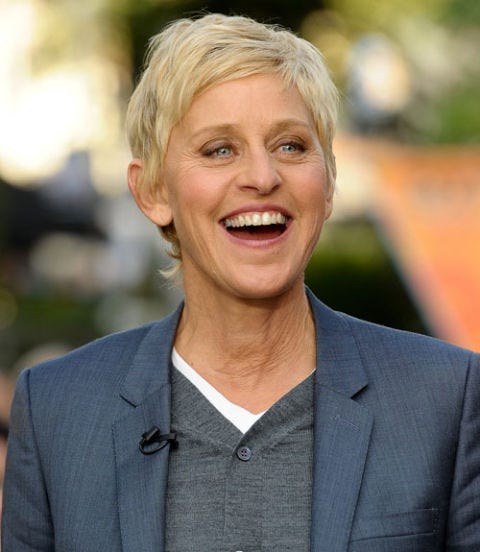 Ellen DeGeneres
If we ever need an afternoon pick-me-up, all we have to do is tune in to Ellen DeGeneres' eponymous daytime talk show, where the affable host can be seen busting a move alongside her celebrity guests each day. Even more gut-busting? The shocked looks on the A-listers' faces after receiving one of her famous pranks, like when she scares them in the bathroom.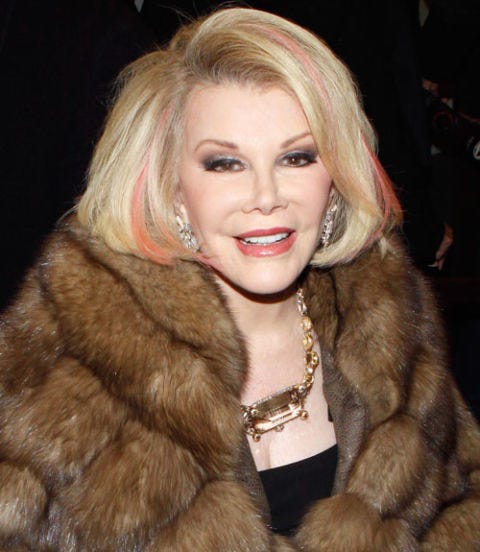 Joan Rivers
Joan Rivers has never failed to 
use her comedic powers to bring down celebrity A-listers and their questionable red-carpet ensembles over the years, and she's back at it again, hosting E!'s Fashion Police, where —to our delight—she holds nothing back. To see an 
old-school comedienne at work, check out the documentary Joan Rivers: 
A Piece of Work.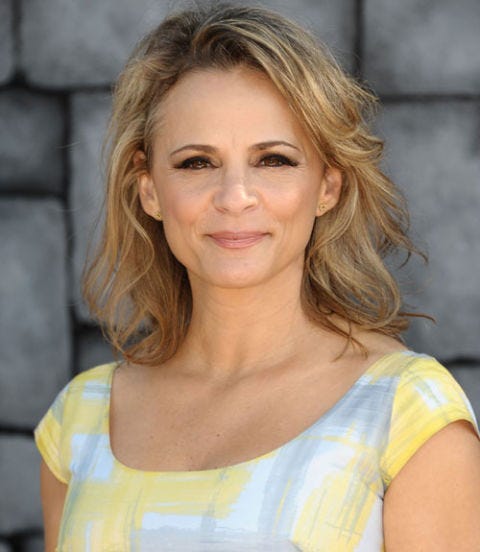 Amy Sedaris
The perky, fast-
witted, and 
multitalented Amy Sedaris is known for her standout performances in Strangers With Candy, Elf, and The Good Wife. She also knows how to throw a mean dinner party and wrote the how-to book I Like You: Hospitality Under the Influence. And with a title like that, we're hoping to score an invite to her next shindig.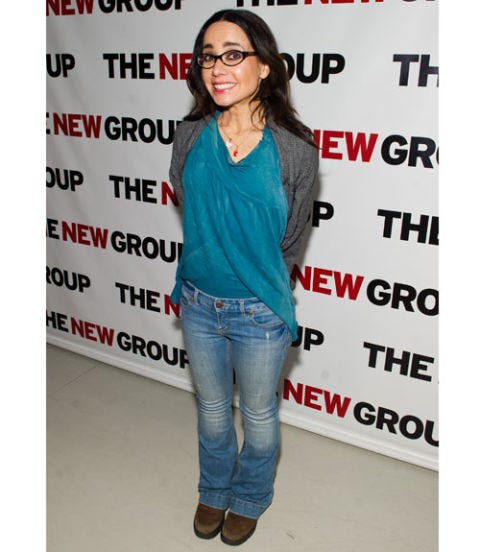 Janeane Garofalo
Paving the way for characters like April in Parks and Recreation, Janeane Garofalo's cynical and 
politically driven comedy has us laughing in roles ranging from Heather in Romy and Michelle's High School Reunion to Paula in The Larry Sanders Show, the latter garnering her an Emmy award nomination.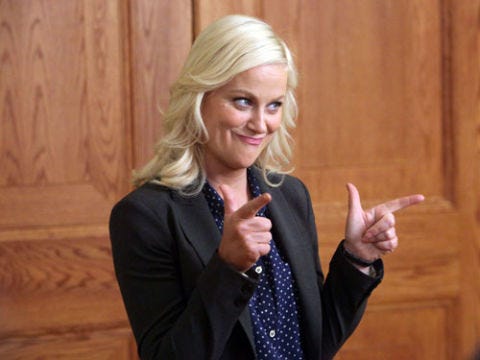 Amy Poehler
From impersonating Hillary Clinton on Saturday Night Live to playing the wannabe cool mom alongside Tina Fey in Mean Girls, Amy Poehler's comedic genius couldn't be more evident. But that doesn't mean we can get enough of the Parks and Recreation star, who plays the wacky and ambitious Leslie Knope on 
NBC's hit show. Catch up on the past four seasons before it makes its return this fall.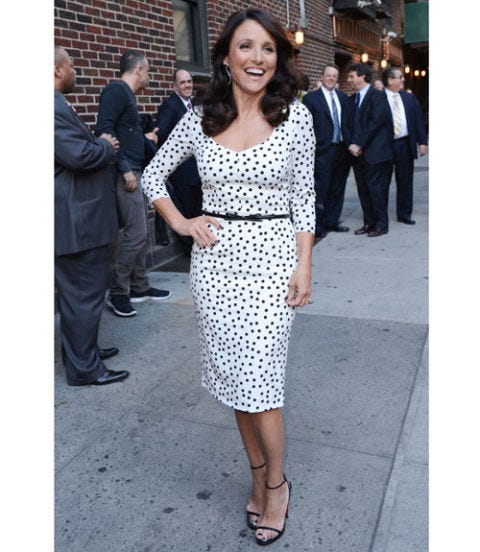 Julia Louis Dreyfus
We admit it: Bouts of uncontrollable giggling fits still occur every time we hear Julia Louis-Dreyfus say, "Maybe the dingo ate your baby" and the like, in reruns of Seinfeld. And the laughs keep coming now that Louis-Dreyfus stars in the new HBO comedy Veep, where she portrays the fictional vice president of the United States Selina Meyer every Sunday.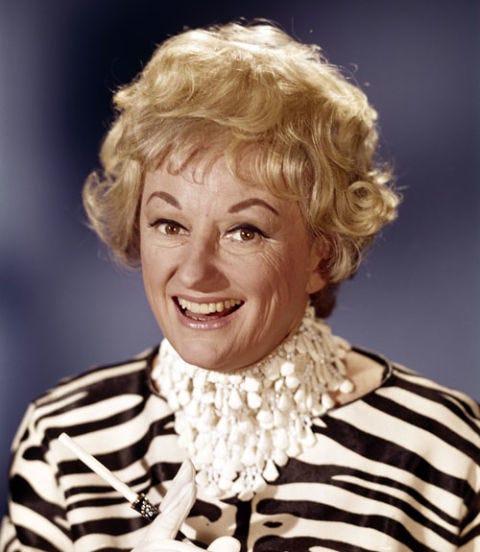 Phyllis Diller
Known for her 
outlandish wigs, cackling laugh, and distinctive voice, Phyllis Diller was one of the first female stand-up comics to hit the stage. Now, at 94 years old, Diller continues to put her comedic talents to good use by lending her voice to various films and television shows, and we can never seem to get enough of her comical one-liners.
This content is created and maintained by a third party, and imported onto this page to help users provide their email addresses. You may be able to find more information about this and similar content at piano.io