10 Lessons We Learned at Lollapalooza 2012
We traveled to Chicago last weekend for the storied music festival, and three days of music, one terrifying storm, and a good ten miles of walking later, we picked up a little bit of wisdom that we'd like to share.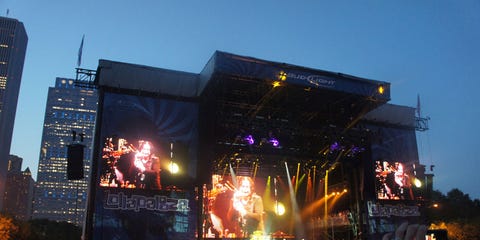 We traveled to Chicago last weekend for the storied music festival, and three days of music, one terrifying storm, and a good ten miles of walking later, we picked up a little bit of wisdom that we'd like to share. Read on to find out what happened when Marie Claire took on Lollapalooza!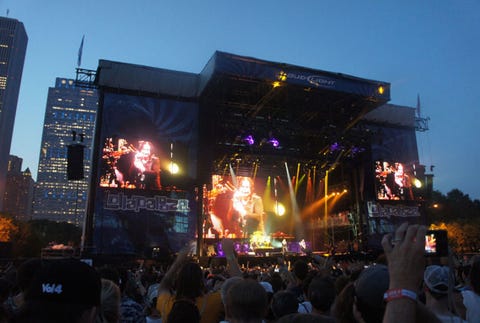 1. Ozzy Osbourne's still got it.
We never thought that we would get the chance to see Ozzy Osbourne perform live, but when Black Sabbath announced that they'd reunite for a set at Lollapalooza this year, we knew it was something that couldn't be missed. Sure, the 63-year-old Sabbath frontman's voice isn't quite as strong as it once was, but his energy was nothing short of incredible. Plus, we couldn't help but smile at his wardrobe choice—black fingernail polish and a long-sleeved tee bedazzled with a black cross.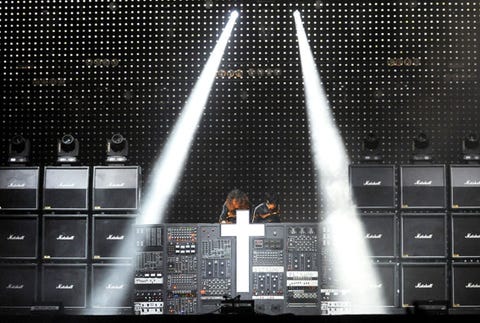 2. In music and fashion, the French just do it better.
You know how all of the coolest girls you know throw on some Isabel Marant or a Chanel bag for that perfect element of effortless French chic? Well, we bet we know what they're playing on their iPods these days. French groups like Phoenix and Daft Punk have been favorites on the festival circuit for years, and a number of the best performances we saw at Lollapalooza were also some of France's finest. One of the first acts we saw upon arriving in Grant Park on Friday afternoon was Madeon, an 18-year-old French DJ whose mind-blowing production skills put him firmly into "prodigy" territory. That evening, fan favorite M83 played a dazzling synth-pop set as the sun went down. Finally, the last performance we caught on Sunday was by electronic duo Justice, whose hard-hitting dance tracks and clever light show made for one of the rowdiest—and most fun—crowds we experienced at the festival.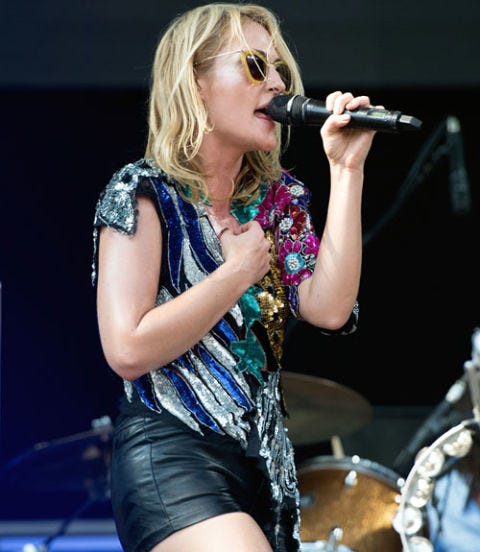 3. Be prepared to leave with a girl crush or five.
There was certainly no shortage of chic frontwomen at Lollapalooza this year, which had us heading home with a serious dose of style inspiration. Emily Haines of Metric's style rivals her amazing vocals—she hit the stage on Friday afternoon in a sequined top, leather shorts, and gold sunglasses that we're still thinking about. On Sunday evening, Florence Welch of Florence + the Machine completely captivated her enormous audience, belting out songs like "Shake It Out" and "Cosmic Love" while bounding across the stage in a flowing Alexander McQueen dress. Many other stylish ladies performed over the course of the weekend, including electronic music rising star Dev, Swedish folk duo First Aid Kit, and Nanna Bryndís Hilmarsdóttir, singer-slash-guitar player from Of Monsters and Men.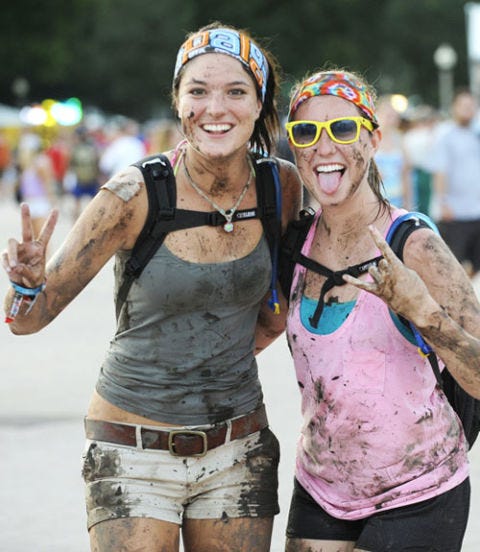 4. A little bit of mud never hurt anyone.
So, by now you've probably heard that Lollapalooza was evacuated for two hours on account of a severe thunderstorm hitting the park on Saturday afternoon—trust us, it was terrifying—but that didn't keep the fans away for long. When the doors opened back up at 5:45 that evening, festival-goers were immediately greeted by the musical performances they'd been promised—and by gigantic puddles of mud. These immediately became dance floors, slip-and-slides, swimming pools... you name it. By the end of the weekend, dirt as an outfit was by far the festival's biggest trend. Haven't you heard? Mud is the new black.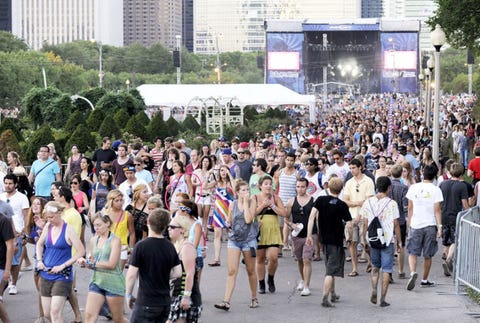 5. Dress for a mess.
We know, we know—street style stalking is one of our favorite parts of going to any music festival, too. But unlike, say, Coachella, we noticed that function took precedence over fashion at Lollapalooza. Cut-offs and sports bras far outnumbered the bohemian dresses that we expected, but that's probably for the best. We wouldn't suggest wearing anything that you'd be upset if you got knocked into the mud pit while dancing at the Perry's stage.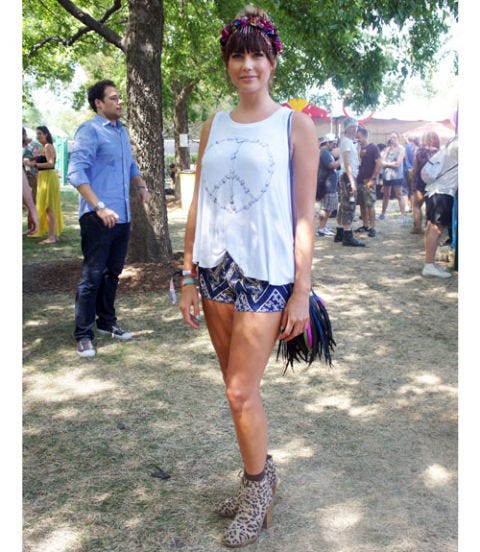 6. When in doubt, wear a flower crown.
One Lolla style that we spotted in spades was the flower crown, like this one on Erin Lucas. Whether you love them or you hate them, you have to admit they're festive! We're fans.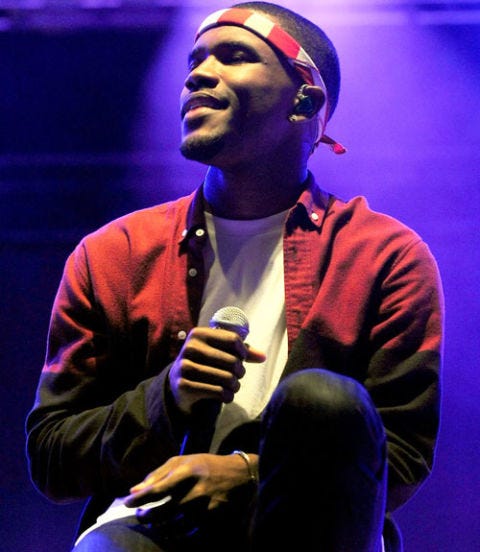 8. Crooners are king.
Two of the most popular performances on Saturday of Lollapalooza came from young men whose voices you really just have to hear to believe. After the gates opened back up after the storm on Saturday, thousands of fans rushed through the mud to the southern main stage to watch The Weeknd—22-year-old Abel Tesfaye—whose opening song "High For This" launched an epic singalong. Later, on a much smaller stage, Frank Ocean closed out the evening with a captivating, intimate set that included songs from his much-hyped new album Channel Orange. We dare you to listen to either one of these guys without getting the chills.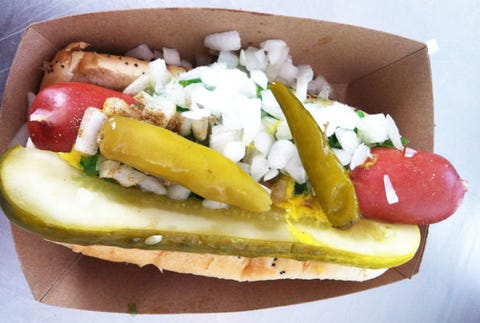 9. Come hungry.
Sometimes, when you're trudging around music festival grounds in 90 degree weather, the last thing you want to do is eat a hot meal. At Lollapalooza, that was definitely not the case. While we did eat our fair share of ice cream (Chicago's Original Rainbow Cone was our favorite), we couldn't help but chow down on Chicago-style hot dogs and deep dish pizza all weekend. The best part? The main stages were a mile apart, so we walked it all off. Guilt free!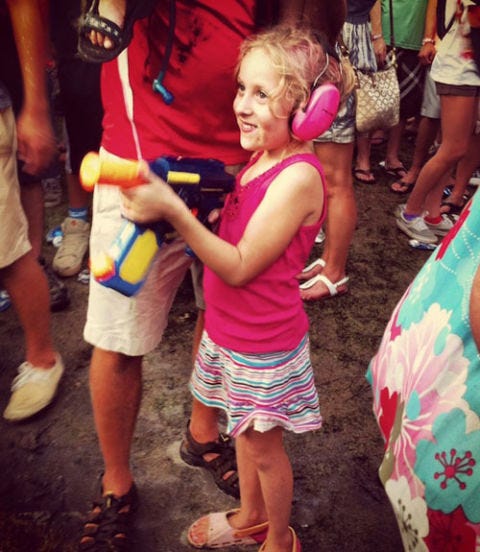 10. You're never too young for a music festival.
Sure, many parents might shudder at the thought of what their kids are doing when they run off to a music festival for three days, but others just embrace it. We saw plenty of children with their families at Lolla, but ran into this little lady at the Calvin Harris show, spraying the crazed, neon-clad ravers with a water gun. Needless to say, they were thankful.
This content is created and maintained by a third party, and imported onto this page to help users provide their email addresses. You may be able to find more information about this and similar content at piano.io