Female DJs You Need to Know
The world of deejaying has gotten a lot of global attention lately DJs are selling out stadium shows and topping the music charts but, judging by most of the industry's bold-faced names, it seems like a bit of a boys' club. Get to know som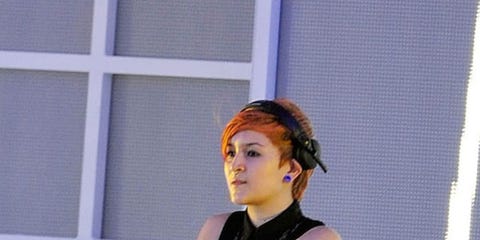 The world of deejaying has gotten a lot of global attention lately — DJs are selling out stadium shows and topping the music charts — but, judging by most of the industry's bold-faced names, it seems like a bit of a boys' club. Get to know some of the most sought after and buzzed-about female DJs right here.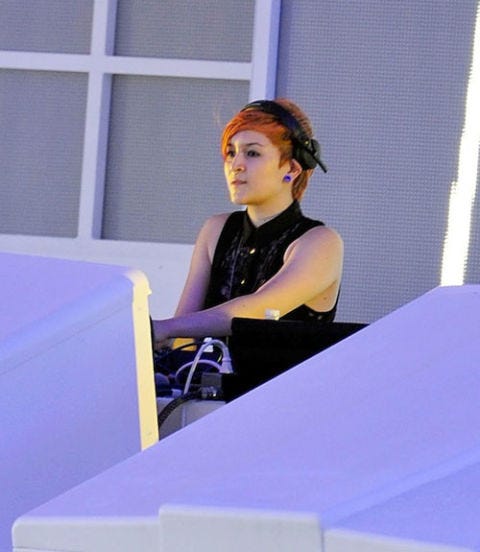 Maya Jane Coles
24-year-old newcomer Maya Jane Coles turned a lot of heads when she performed in New York City at the Electric Zoo music festival earlier this month. The London-based DJ and producer spent 2012 playing shows all around the world, and will reportedly release an album before the year comes to a close. Keep your eyes out for this one!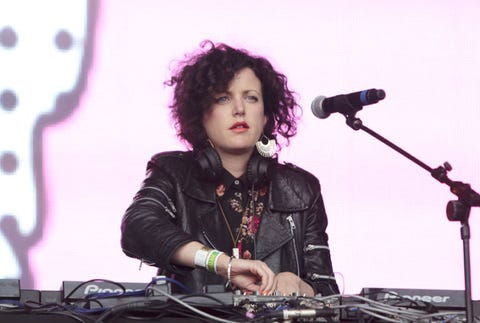 Annie Mac
Annie Mac is a true tastemaker—the UK-based DJ hosts an eponymous weekly show Friday nights on BBC Radio 1, and she curated her own "Annie Mac Presents" stage at this year's sold-out Ultra Music Festival in Miami.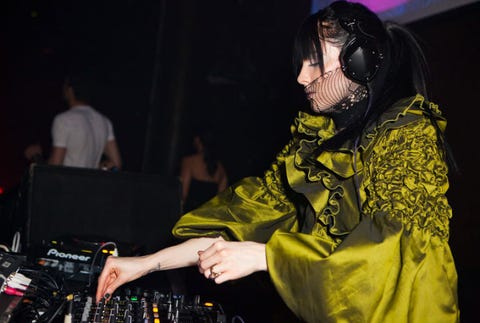 Audrey Napoleon
This LA-based DJ and producer is making some serious waves in the world of electronic music. In the three years since she started deejaying professionally, she's played shows all over the globe and has spun opening sets for acts like The Cure and deadmau5. Audrey's style is just as unique as her sound—she told us that she hopes to one day become the "Lady Gaga of electronic music"—and her debut EP, Ornamental Egos, was released this summer.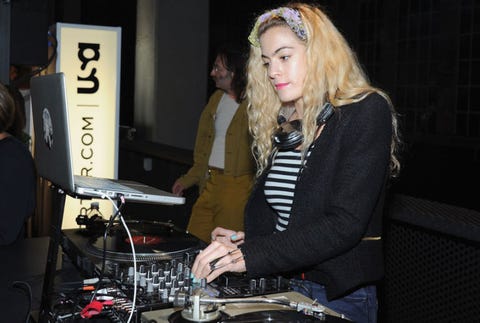 Chelsea Leyland
A favorite of the fashion crowd, Chelsea Leyland has spun parties for the likes of Valentino, Pamela Love, Burberry, Fendi, and Alice + Olivia. After moving from London to NYC, she's made a name for herself in the city, not only for her edgy street style, but for her killer music taste as well. Her sets seamlessly transition from classic rock (David Bowie, The Cure) to pop (Rihanna, Kanye West) to punk (Misfits, The Cramps), so each one of her playlists has something for everyone.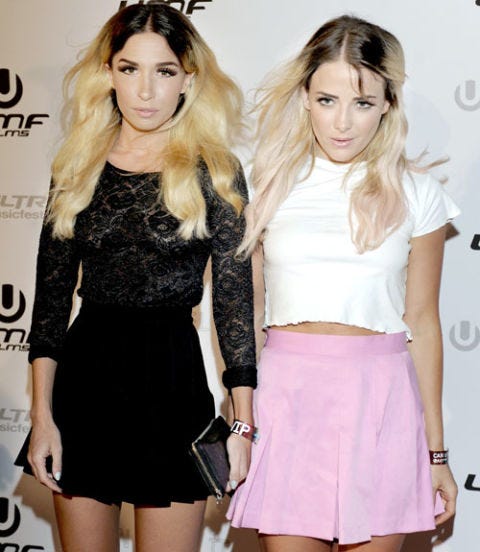 Rebecca & Fiona
This Swedish DJ duo was once the subject of a self-titled Swedish reality TV show and is generally adorable, but don't let that fool you. Rebecca and Fiona have released a handful of successful electro-pop singles, dropped a full-length album called I Love You, Man, collaborated on a track with superstar house DJ Kaskade, and toured the world, cementing their celebrity status far beyond their native Sweden.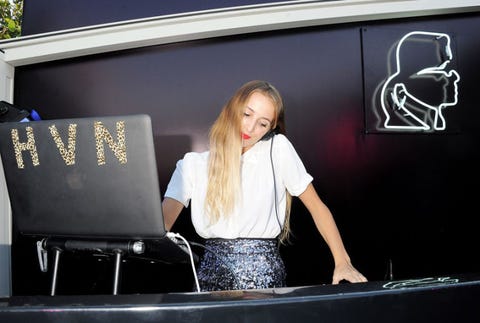 Harley Viera-Newton
Sure, she's a successful model signed with NEXT, but it was Harley's eclectic music taste that helped her earn the title of Dior's house DJ and a spot on the roster at Jay-Z's management company, Roc Nation. Harley is also internationally known for her street style, and is often the among the best dressed ladies at the parties she spins.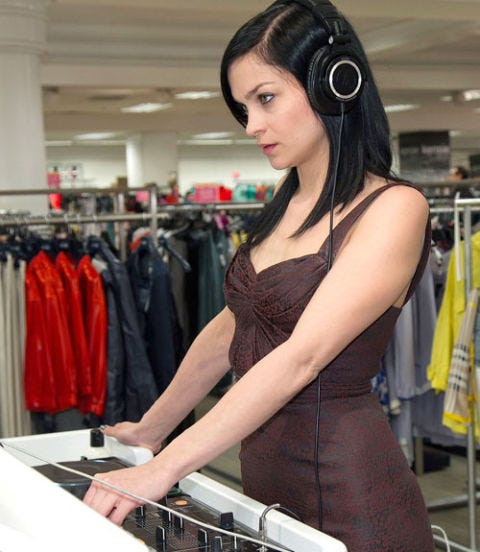 Leigh Lezark
One-third of the trio behind the famous MisShapes parties that ruled downtown New York in the early-to-mid 2000s, Leigh has since become a style icon, model, and highly sought-after DJ. The MisShapes still play frequent gigs everywhere from Tokyo to Moscow to Paris, and they're known for putting together memorable runway soundtracks each season for major designers like Zac Posen, Henry Holland, and Costello Tagliapietra.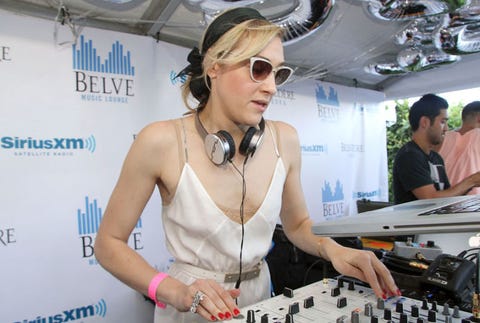 Mia Moretti
Mia is a wildly talented turntablist with a vast knowledge of music to match. She's become one of most popular DJs among the fashion crowd—Prabal Gurung and Margherita Missoni are huge fans—and gets plenty of attention for her feminine, retro-inspired personal style. (Fun fact: she just designed her first capsule collection for New York-based label Pencey!) You'll often find Mia performing in tandem with her best friend and electronic violinist Caitlin Moe.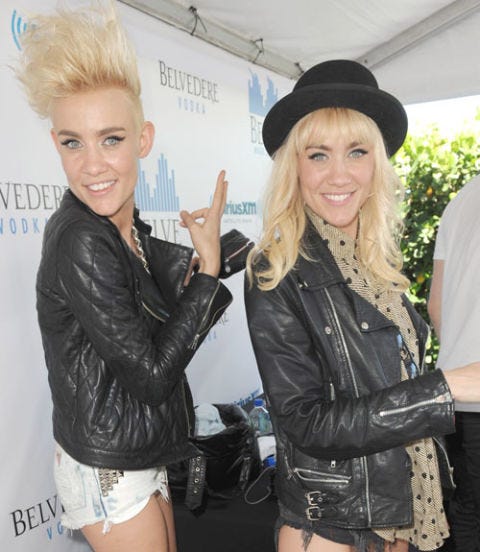 NERVO
These hot Aussie twins (they're former models!) have co-written songs with some of electronic music's biggest names—Avicii and David Guetta included—and have honed their skills on the turntables by performing live sets at clubs and festivals around the globe. Their single "You're Gonna Love Again" was a huge international hit this summer.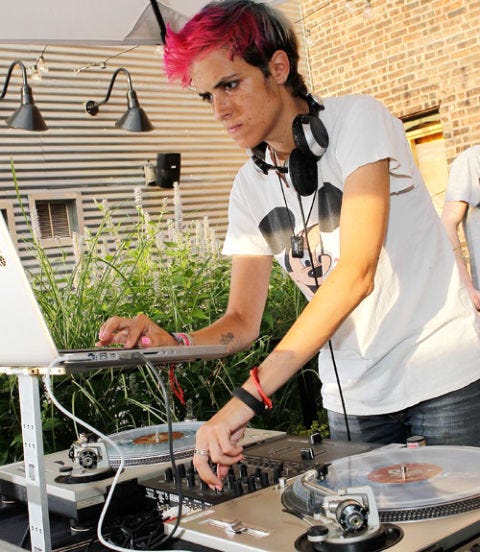 Samantha Ronson
One of three super-talented Ronson siblings—her brother Mark is a musician and music producer and her twin sister Charlotte is a fashion designer—Samantha is a force to be reckoned with behind the turntables.
This content is created and maintained by a third party, and imported onto this page to help users provide their email addresses. You may be able to find more information about this and similar content at piano.io