Cinderella's Gown Throughout the Decades
Some fairytales are all about the dress.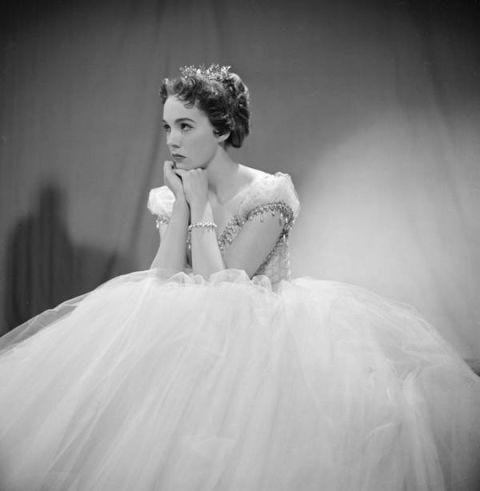 Julie Andrews in Rodgers and Hammerstein's Cinderella (1957)
Rodgers and Hammerstein created their
Cinderella
starring Julie Andrews for a CBS television special.
According to IMDB
, two completely different designs were worn by Andrews. The traditional tulle ball gown, pictured here, was reportedly never used for anything more than publicity stills as it was "dismissed as too big and heavy to utilize through all the live broadcast maneuvers." A more fitted white dress was worn instead, beginning the constant back-and-forth between Cinderella's blue and white gowns.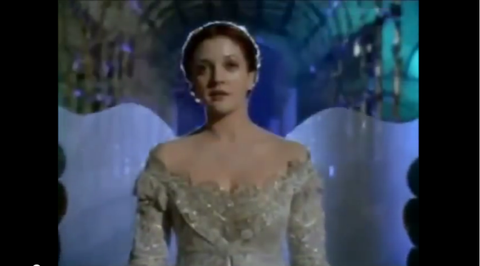 Drew Barrymore in Ever After (1998)
Academy Award-winning costume designer Jenny Beavan has entire websites devoted to her interpretation of Cinderella's gown. Beavan did not design a traditional ball gown for this scene, but a romantic, embellished, off the shoulder period dress instead. If you are as obsessed with this gown as we are, chances are that you will appreciate Beavan's work in her other films, including Sense and Sensibility and A Room With a View.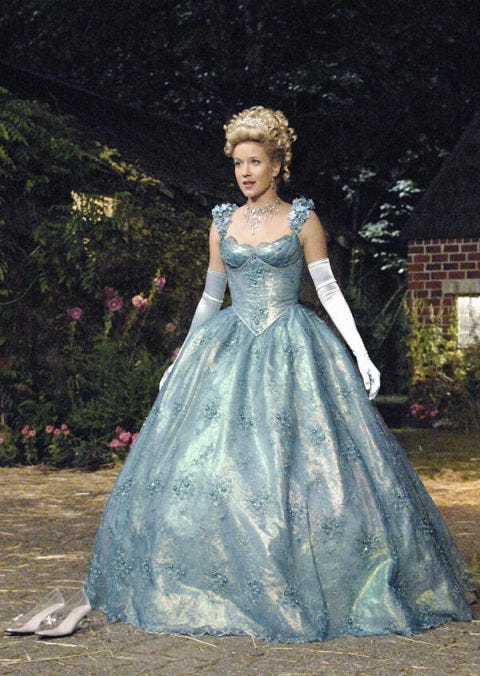 Jessy Schram in ABC's Once Upon a Time (2011)
Cinderella's gown gets another go, this time in a robin's egg blue.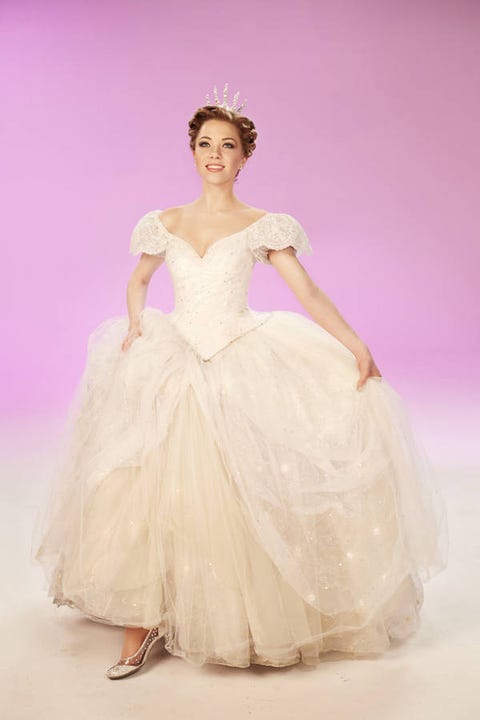 Carly Rae Jepsen in Rodgers and Hammerstein's Cinderella on Broadway (2014)
Tony Award-winning costume designer William Ivey Long designed this white gown for Cinderella, which seems like an ode to the dress nixed when Julie Andrews was in the role. The gowns featured in Broadway's Cinderella are so impressive that it seemed as though star Carly Rae Jepsen's costume changes were that of pure magic.
This content is created and maintained by a third party, and imported onto this page to help users provide their email addresses. You may be able to find more information about this and similar content at piano.io