The Glamorous Women of Vintage Cannes
Screen sirens who took Cannes by storm in '50s and '60s.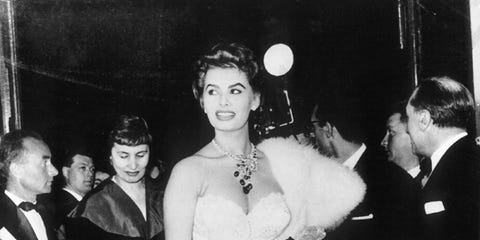 The Cannes Film Festival has been, and always will be, a playground for Hollywood's most glamorous women, but there's something decidedly magical about the famous female attendees of decades past. Whether it was Sophia Loren arriving in fairy-tale fashion to a film premiere or Brigitte Bardot sauntering down the beach, these screen sirens were living the life while dressed to the nines. In honor of the festival's commencement, we're looking back at the women who helped make it iconic.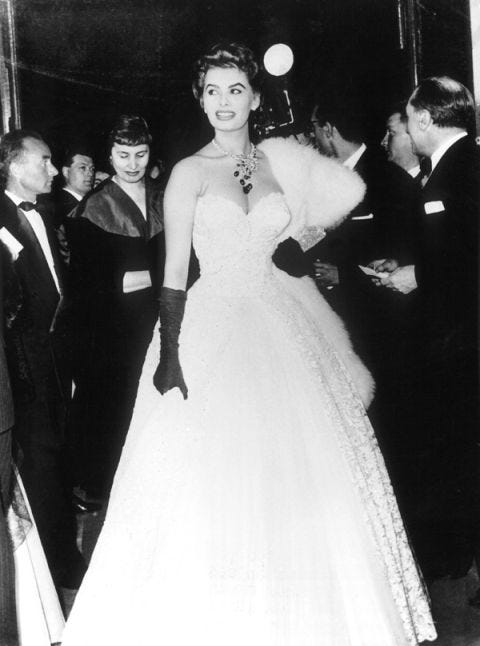 Sophia Loren, 1959
The Italian actress arrives in a lace ball gown at the opening night reception of the 8th annual Cannes Film Festival.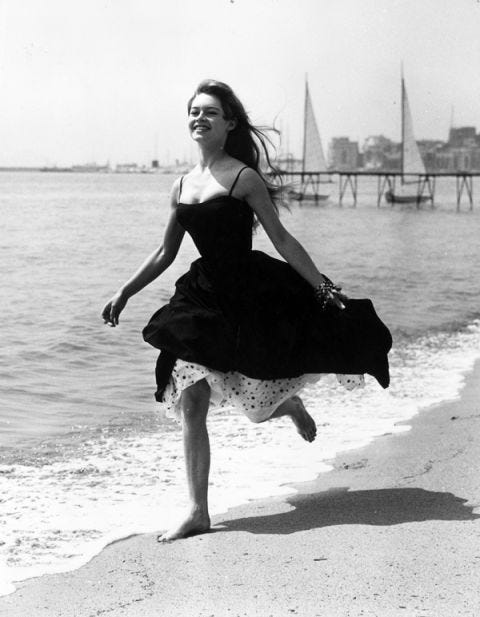 Brigitte Bardot, 1956
The French film star runs barefoot down the beach wearing a corseted sundress.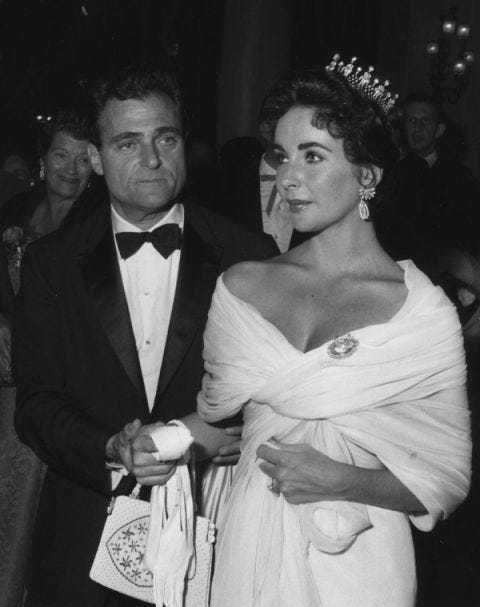 Elizabeth Taylor, 1957
Taylor is the queen of Cannes in her bejeweled crown and shawl gown.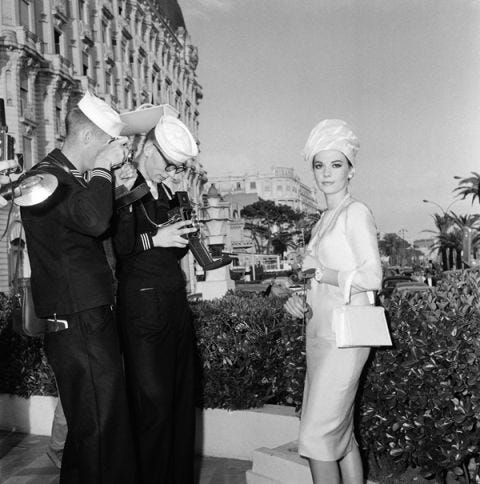 Natalie Wood, 1962.
The iconic American actress poses with American navy soldiers wearing a shift dress and turban-style hat.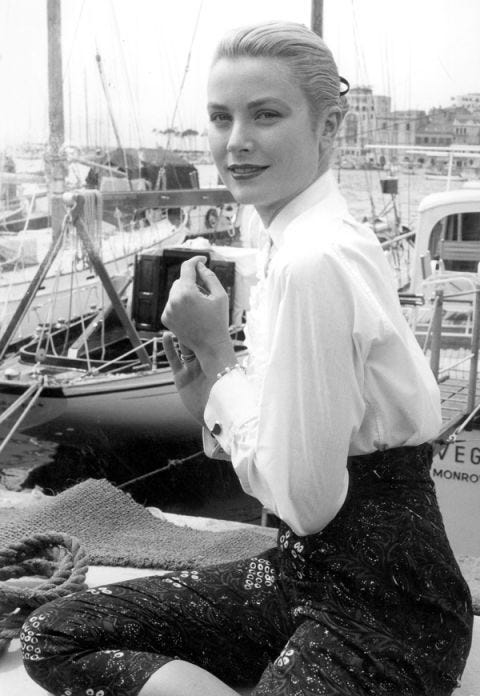 Grace Kelly, 1955
Before she was the Princess of Monaco, the American actress set sail in a white blouse and print pants.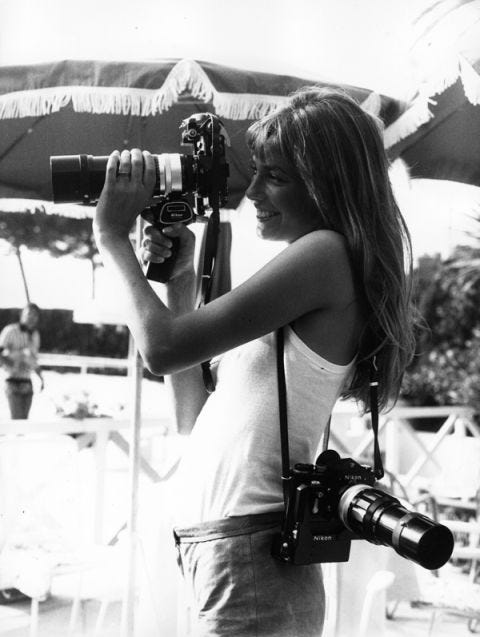 Jane Birken, 1975
The English actress takes up photography in a simple white tank and trousers.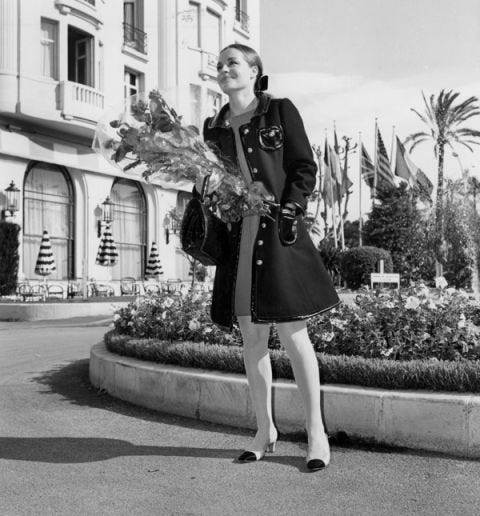 Romy Schneider, 1969
The Austrian stunner wears a chic button coat outside the Carlton Hotel.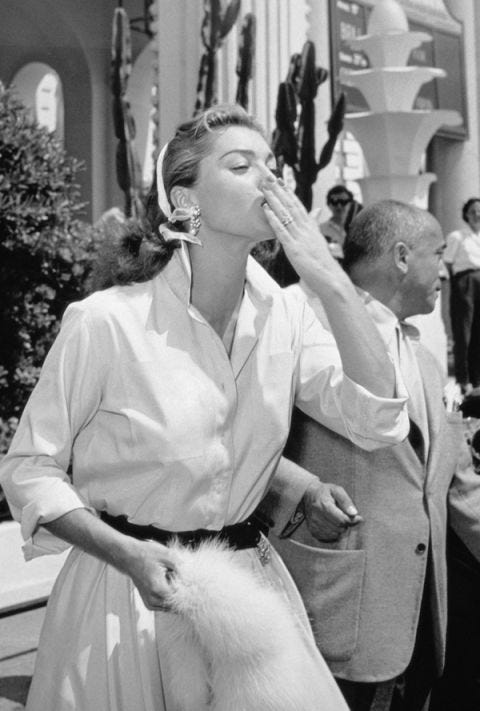 Esther Williams, 1955
The famous American swimmer and actress blows a kiss in a button-down blouse and flouncy skirt.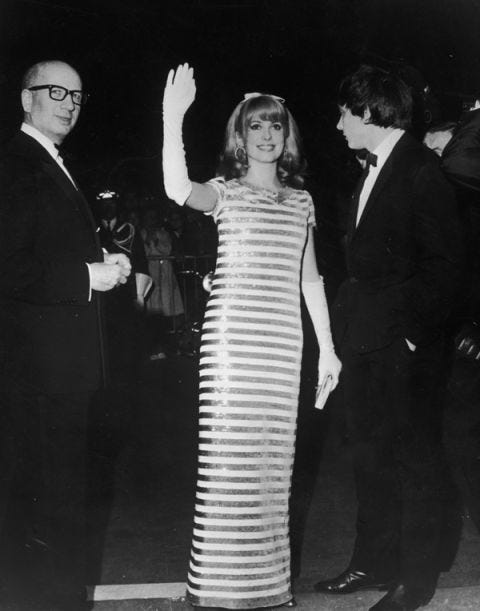 Catherine Deneuve, 1966
Deneuve arrives at the festival in a striped column gown and evening gloves.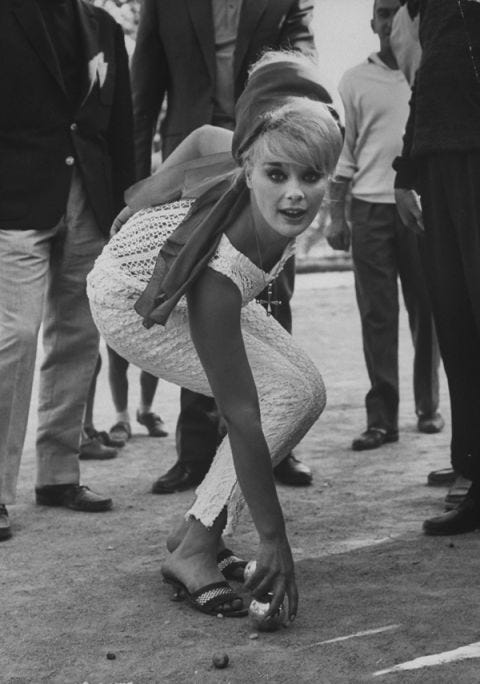 Elke Sommer, 1962
The German beauty dons a head scarf, knit top, lace cigarette pants.
This content is created and maintained by a third party, and imported onto this page to help users provide their email addresses. You may be able to find more information about this and similar content at piano.io