Who Will Be the 'Bachelorette' From Colton Underwood's Season? Here's Our Educated Guess
Crossed fingers for an unorthodox choice.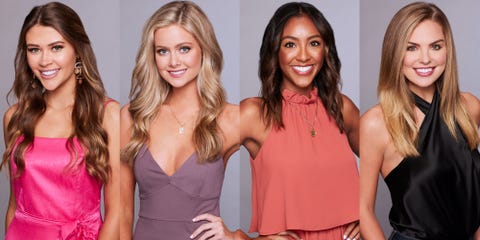 Other than Khloé Kardashian, we have no idea who will or will not be the Bachelorette in 2019. With this week marking the end of Colton Underwood's Bachelor season, speculation is only getting more and more intense, yet there doesn't appear to be a consensus as who the audience wants to be the lead. But again, that's what I'm here for — I'm going to use my massive amounts of Bachelor Nation knowledge to analyze who's next up at bat. Below, I'll tell you why it could or couldn't happen for your fave this season, and the likelihood it could be a wild card pick. Come along for the ride.
Update: Over the weekend, executive producer for The Bachelor Mike Fleiss explained that five women from this season had been interviewed for the role, and he even provided their initials: "T, H, D, C, H." So, that's probably Tayshia, Hannah G., Demi, Caelynn, and Hannah B., a.k.a. the top five ladies on this list. We'll probably get an official announcement very soon, but in the meantime, you can read more about the contestants' personalities and likelihood of getting picked below.
Spoiler alert: By the way, Reality Steve has totally gone on record with who he believes is the next Bachelorette. Last week, he tweeted it out, and now he has video of his pick potentially recording her intro with Chris Harrison and more first episode material. You can find those videos here, here, and here if you're interested in finding out RIGHT THIS MINUTE about who the next Bachelorette is. (And, for the record, Reality Steve isn't always right with his spoilers, but he's right a lot of the time. And he's 100% convinced in this case, so it's probably a safe bet.)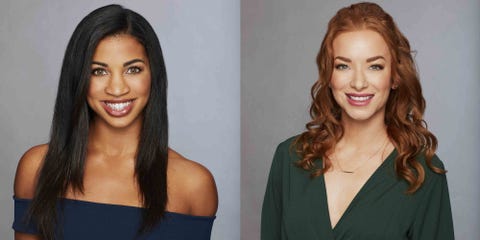 Why It Will Be One Of Them: Neither Katie nor Elyse got enough time in the sun—or in front of the cameras—but audiences loved them. Plus, both of them set in place their season's drama and then proceeded to dip, so they know a thing or two about leaving the people wanting more.
Why It Won't Be One Of Them: After Juan Pablo, the Bachelor producers are probably never going to pick a future lead that didn't make top four on their season as a contestant.
Likelihood: Keep dreaming, punks.
6
Kristina or Danielle M.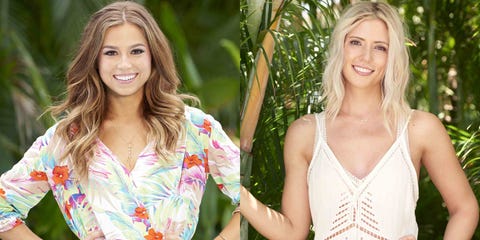 Why It Will Be One Of Them: Everyone loves a wildcard pick! And considering that we've seen Bachelor and Paradise alums Kristina and Danielle (both of whom competed on Nick's season of The Bachelor and season 4 of Paradise) be treated poorly by men on television and social media, it'd be nice for either of them to get a chance at a good dude.
Why It Won't Be One Of Them: After Juan Pablo, the Bachelor producers are probably never going to pick a future lead that didn't make top four on their season as a contestant. Also, audiences didn't LOVE ABC's plucking a lead from the archives as they did with Arie.
Likelihood: My Lovin' (Never Gonna Get It).mp3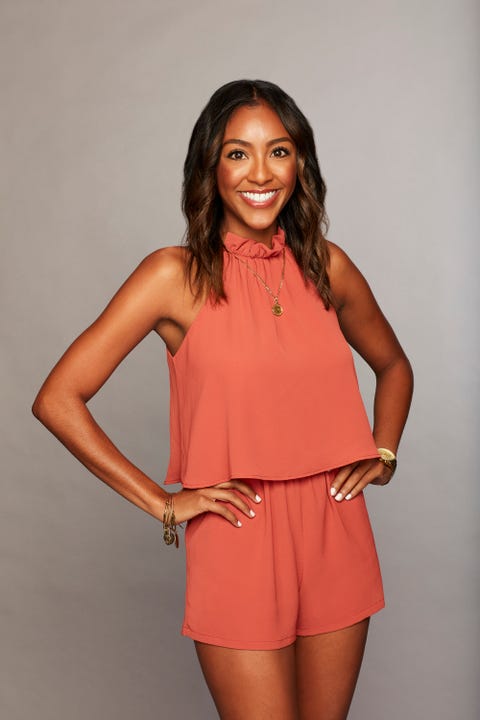 Why It Will Be Her: She's the most emotionally mature and prepared of the bunch. She's memorable, daring, funny, and beautiful, while also sticking firm to her guns. She's been married before, but after her divorce, she's definitely ready to date and fall in love and get married again.
Why It Won't Be Her: The audience is still holding it against her for telling Colton who had the wrong reasons for being there. Plus there's the whole fiasco of Us Weekly revealing that she was reportedly "exclusively with her ex" before she left to film The Bachelor. That makes her look like a jerk and a hypocrite. And I'd be remiss if I didn't add that The Powers That Be are probably thinking it's "too soon" for another Black lead. What that means, I couldn't tell you, though. Even worse—she may just be too normal.
Likelihood: Unlikely, unfortunately.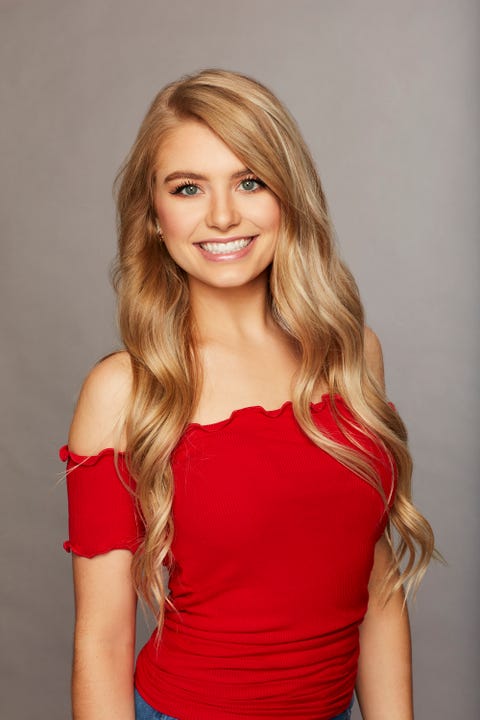 Why It Will Be Her: Demi was iconic from her first appearance. She's self-aware and confident, funny, and the men that would come out for her season would be amazing (read: crazy).
Why It Won't Be Her: The season "villain" has never been The Bachelorette. Audiences may not be invested in her romantic journey because of the edit she received.
Likelihood: Can't wait to see you on Paradise, Demi.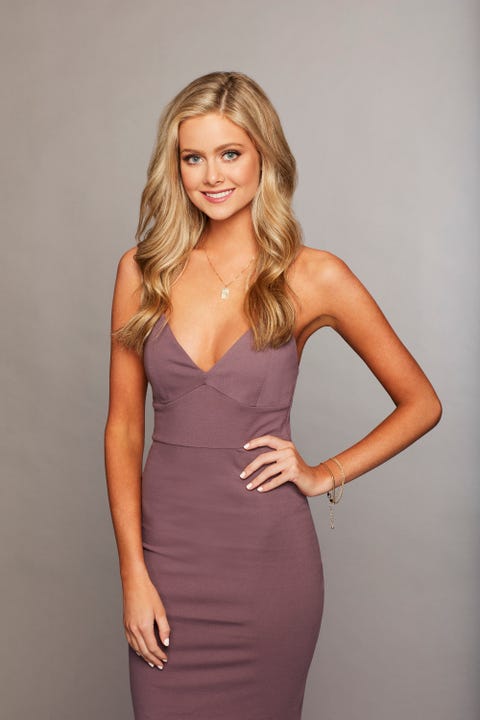 Why It Will Be Her: Hannah's gorgeous, she got the First Impression Rose, and she's got one of the largest social media followings of all the contestants this season. She's also got the support of Raven Gates.
Why It Won't Be Her: Well, do we know anything about her? She made it to the final 3 and she's barely been seen. Hannah hasn't had her hand in any of this season's drama—she's basically blended into the background. If Tayshia is too normal, Hannah G. may not have the chutzpah to lead a whole season on her own.
Likelihood: There are two other frontrunners, and if neither of them want it, it's Hannah G.'s.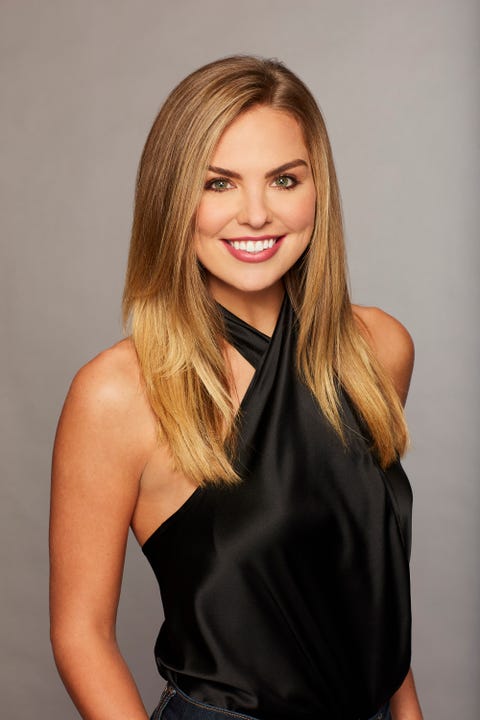 Why It Will Be Her: Hannah B. had an entire arc during her time on the show—she went in as the insecure pageant girl who could never win, and managed to emerge this goofy, sweet girl, who wants to find someone who will pick her first. She had one of the most honest runs on the show, and personality-wise, she seems primed for the role. Plus, after Becca was selected over Tia last season, the audience might be thirsting for a full season of Southern charm.
Why It Won't Be Her: Her awkward first date could be a red flag to producers.
Likelihood: She's second-choice. If Caelynn's for real about not wanting the position, it's Hannah B.'s to lose. (She's my personal pick, fwiw.)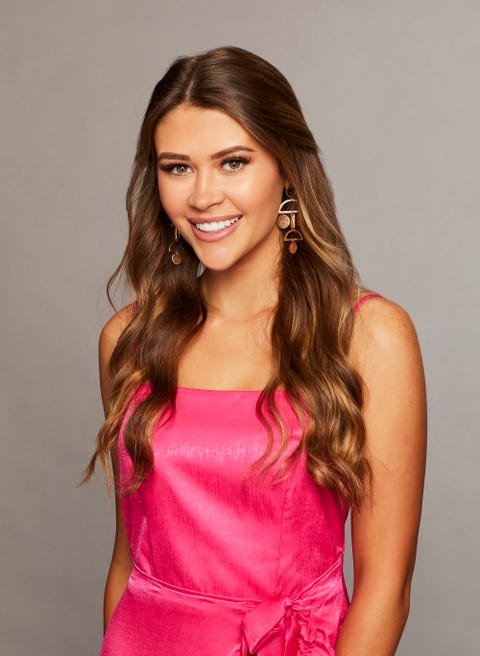 Why It Will Be Her: She's obviously the front-runner for the role, editing-wise. Other than Demi, no one else who served as this season's "narrator" more than Caelynn, the Miss USA runner-up with an intense and heartbreaking backstory and a jawline that could cut glass. The sexual assault revelation made the audience love her, and her pageant experience makes her appear to be more comfortable on camera. She's also got a massive social media following and seems to know what she wants in a relationship.
Why It Won't Be Her: Her edit has shown her to be not very nice, and possibly not There For The Right Reasons. Getting to be The Bachelorette should be a great perk, not the goal, yet it seems like everything has been in her favor to ensure that, which could turn the audience against that outcome. She's been at the center of almost all the drama this season and—oh, yeah, she claims she doesn't want it, either.
Likelihood: Pretty damn high.
This content is created and maintained by a third party, and imported onto this page to help users provide their email addresses. You may be able to find more information about this and similar content at piano.io