Editors handpick every product that we feature. We may earn commission from the links on this page.
How to Watch the Ball Drop Without Cable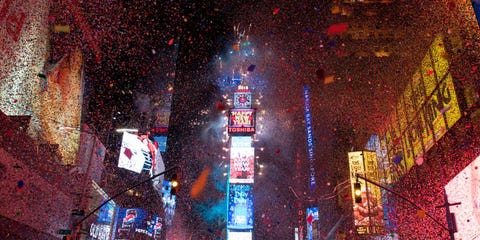 In the age of streaming platforms galore, many people don't tend to dabble in the finer arts of cable. Millions of people have become "cord-cutters," otherwise known as folks who cancel their cable or satellite subscriptions and just rely on Amazon Prime, Netflix, Hulu, and other services for entertainment. While it's great for saving some cash, one of the better benefits of having cable is watching things as they happen live. And no, we aren't talking about The Bachelor (we'll get there soon enough)—IT'S NYE BALL DROPPING SEASON!
Yes, one of our more iconic traditions is a sight to see, but how can you see it without cable? Whether you're hosting a big going-away party for 2019 or just chilling at home with friends, here's how to watch the ball drop if you don't have cable.
This content is created and maintained by a third party, and imported onto this page to help users provide their email addresses. You may be able to find more information about this and similar content at piano.io