The 47 Best Space Movies of All Time
To infinity and beyond.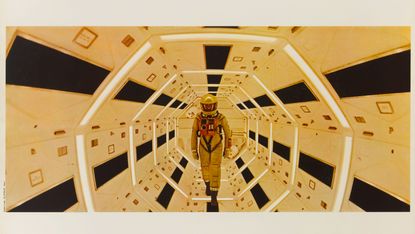 (Image credit: Getty Images ¦ Movie Poster Image Art)
The film industry has long been obsessed with outer space—even before men walked on the moon. In fact, the first film on space dates all the way back to 1902 with the French silent film, A Trip to the Moon. Since then, we've come a long way from the days of outerwordly black-and-white movies made with cardboard cutouts. Nowadays, the best movies about space travel push the boundaries of special effects and the human imagination, which is why we love them so much.
Now, let's get one thing straight about space movies: You don't have to be a sci-fi fan to enjoy them. While some films take us Earthlings to new planets inhabited by new creatures (I'm looking at you Star Trek!), other films are no work of fiction at all—First Man and Apollo 13 are based on very real stories and will leave you shook to the core.
So the next time you're in need of a little escape from the issues that plague our world, look no further than this list of the best space movies. Each film on this list will take you somewhere you've never been before, all without leaving your couch. These films all reference space in some shape or form, but they also range in subject matter and genre—so whether you prefer a comedy or drama, we've got you covered. Ahead in no particular order, are 47 films that will take you to a galaxy far, far away.