The Ideal Aromatherapy Scent for Your Zodiac Sign
It's all in the nose...just kidding. It's all in the stars.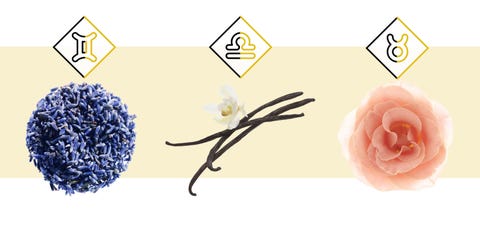 Design by American Artist
If your birthday indicates what kind of personality type you'll have, it stands to reason that specific scents appeal to those signs—and can influence or enhance your mood. We talked to astrologer Amy Zerner to get your perfect astro pairing when it comes to fragrance, plus the best product to try some aromatherapy at home. (Or just get a candle and thank your lucky stars.)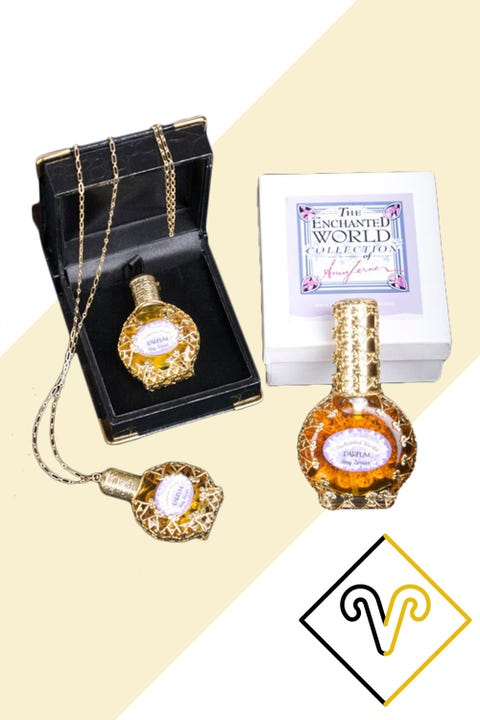 Design by American Artist
Aries: Spicy Floral
"Their fiery, assertive, and courageous natures are full of charm and charisma. All Aries must calm down and 'make haste slowly'—a spicy floral is the perfect antidote. My signature scent 'Enchanted World' has notes of frankincense to connect to intuition, along with calming bergamot and hints of nutmeg and clove."
Try: Amy Zerner Enchanted World Perfume, $60; amyzerner.com
Design by American Artist
Taurus: Rose, Honeysuckle, Magnolia
"Beautiful art, music, and good food are important to a Taurus, as this sign is ruled by Venus, the planet of love and affection. Taurus likes harmony in their tastes and smells. The best kind of scent for a kind, patient, practical Taurus is rose, honeysuckle, or magnolia."
Try: InstaNatural Skin Brightening Rose Mask, $29.97; instanatural.com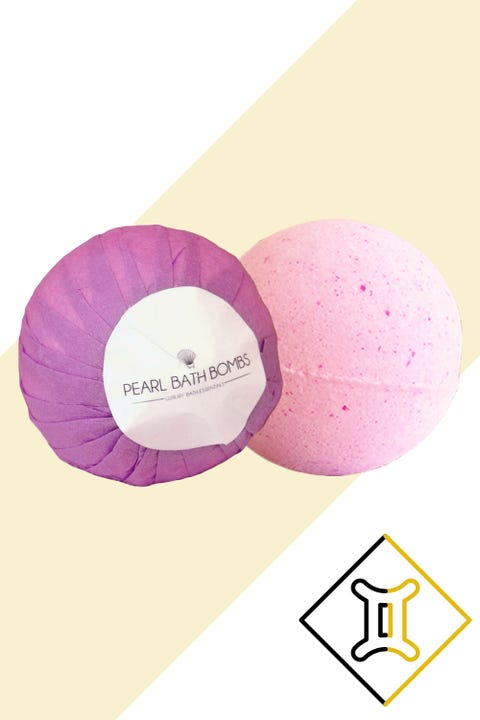 Design by American Artist
Gemini: Lavender, Sweet Pea, Mint
"Inside of all Geminis there are actually two different people with two different sets of tastes. Those born under this sign love to communicate and get their point across. Lavender, sweet pea, or a hint of mint will keep everyone interested."
Try: Pearl Bath Bombs in Lavender, $14.94; pearlbathbombs.com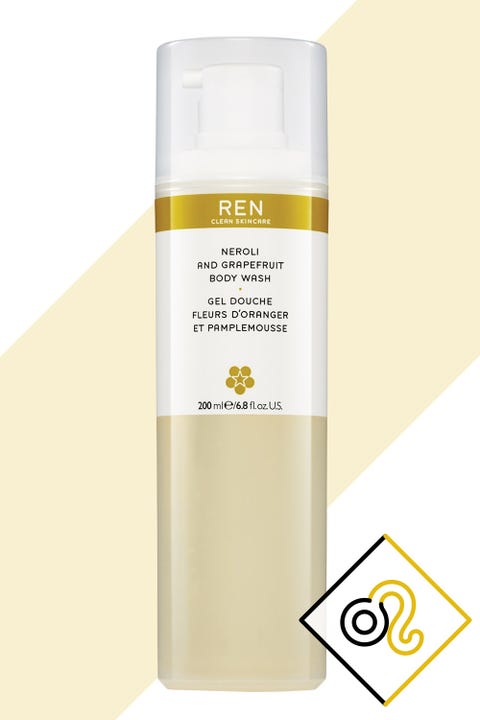 Design by American Artist
Leo: Orange Blossom
"No one knows how to live as royally as Leos do. They can show the world how to really live, laugh, and love the good life. A royal scent would be something with neroli (orange blossom), as it brings whispers of love and light. Citrus scents are also good."
Try: Ren Neroli and Grapefruit Body Wash, $24.00; dermstore.com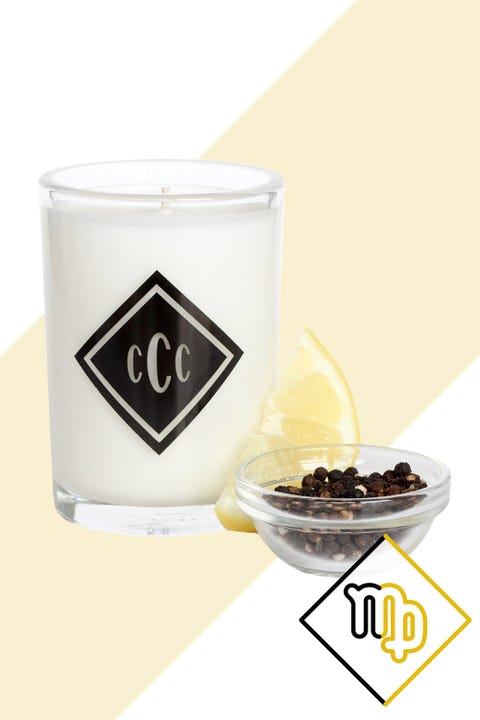 Design by American Artist
Virgo: Bergamot
"Virgo is an Earth sign. People born during this time are energetic, reliable, and responsible. They have their feet on the ground and possess practical gifts. To alleviate some of their worries, patchouli or Italian bergamot will help to calm the nervous system. Rain or grass would also refresh."
Try: Chandler Candle Co. Italian Bergamot Candle, $20; chandlercandle.com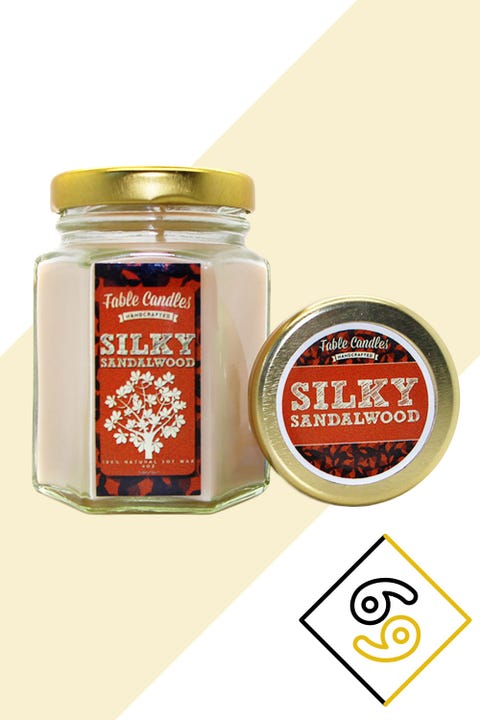 Design by American Artist
Cancer: Sandalwood, Cyprus, Coconut
"Those born under the astrological sign Cancer are well known for their ability to nurture and protect others. Feelings and the moods they produce are an important part of being a Cancer. To stay peaceful and centered, they might be drawn to the protective aromas of sandalwood, cypress, or coconut."
Try: Silky Sandalwood Scented Soy Candle, $7.49; Etsy.com
Design by American Artist
Scorpio: Gardenia, Tuberose, Geranium
"Scorpio is the master detective of the zodiac. Scorpios wants to discover the hidden truth. They have intense passion, so the enticing scents of tuberose, geranium or gardenia will appeal to them and help them appreciate their sensual powers."
Try: Terranova Gardenia Hydrating Body Wash, $14.50; terranovabody.com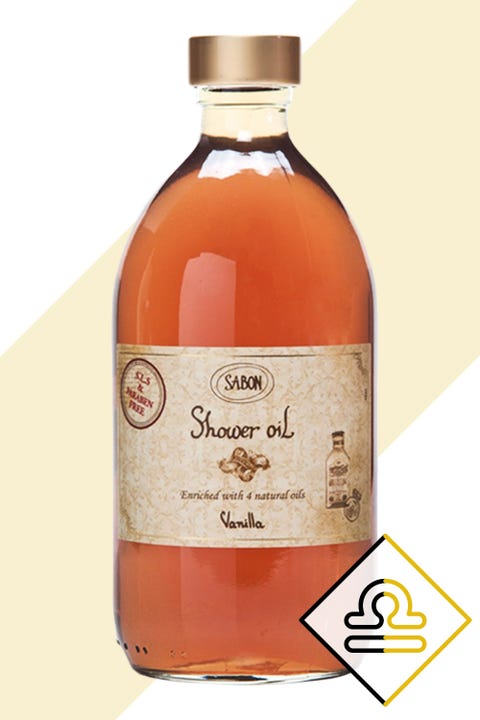 Design by American Artist
Libra: Vanilla
"Faithfulness, partnership, and loyalty are essential to a Libra. They want to be surrounded by the best. For their refined tastes and keen perceptiveness, we suggest vanilla to achieve balance. The delicacy of freesia or hyacinth would also please this sign."
Try: Sabon Vanilla Shower Oil, $23.00; sabonnyc.com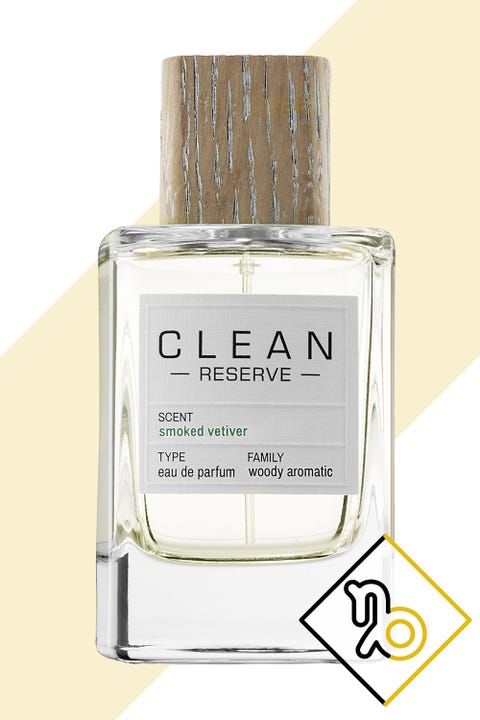 Design by American Artist
Capricorn: Vetiver
"Capricorns have very deep and real emotional needs that can slow them down, but their persistence and ability to focus on a goal enables them to succeed. Vetiver with a hint of musk would suit this earthy sign, a personality who appreciates tradition and loyalty."
Try: Clean Reserve Smoked Vetiver, $90.00; sephora.com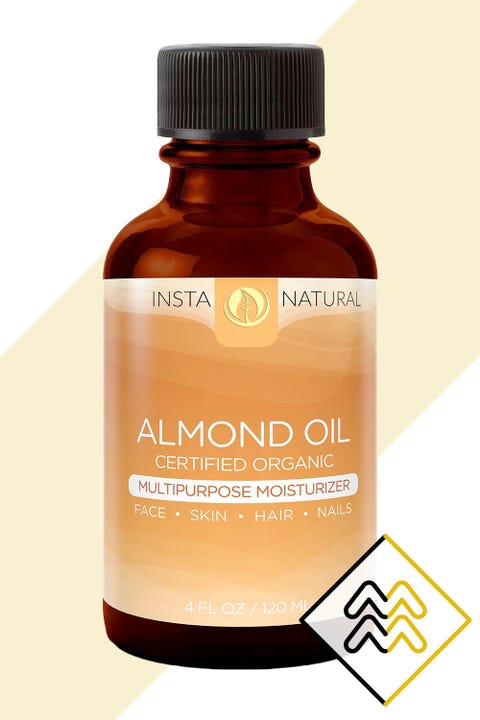 Design by American Artist
Aquarius: Lemon Verbana
"Aquarians have freethinking minds, unfettered by rules. They like inventing, experimenting, and discovering. To unleash the wild free spirit and help de-stress the over-thinker, they could try the delightful scent of lemon verbena with amber or almond notes."
Try: InstaNatural Almond Oil, $17.97; instanatural.com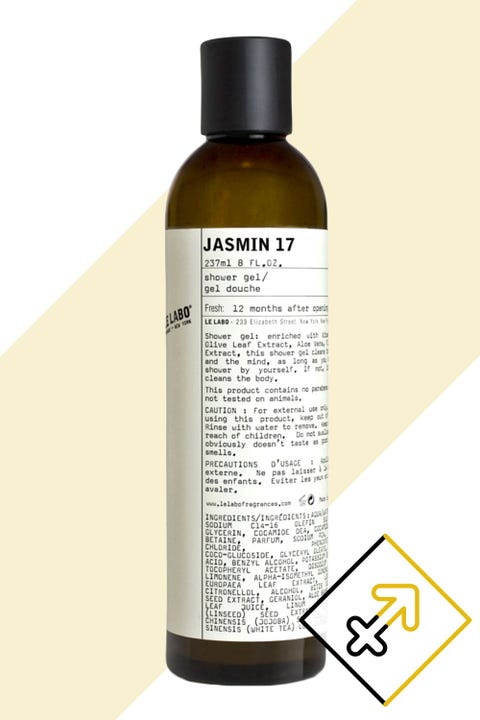 Design by American Artist
Saggitarius: Jasmine, Juniper, Cinnamon
Those born under the sign of Sagittarius have a love of travel, animals, the great outdoors, natural healing, and all things foreign. Jupiter, the planet of good fortune, rules them. Jasmine, juniper, or cinnamon would transport the traveller within.
Try: Le Labo Jasmin 17 Shower Gel, $50.00; lelabo.com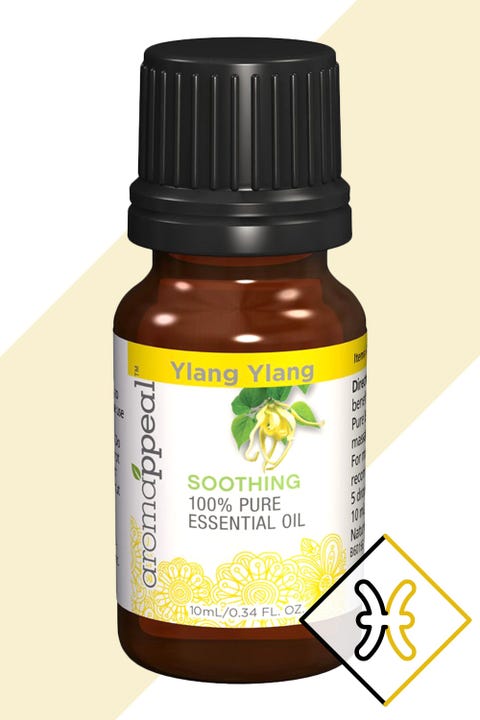 Design by American Artist
Pisces: Ylang-Ylang
"Pisces are very empathetic, full of inspiration and clairvoyance. This natural ability to be connected requires a scent such as ylang-ylang to protect them from negativity, but to also complement their dreamy, sensitive natures. Peach or berries would appeal because of their sweetness."
Try: Puritan's Pride Ylang Ylang 100% Pure Essential Oil, $8.49; puritan.com
Amy Zerner is a fashion and jewelry designer, and has created many popular astrology books, tarot decks, and spiritual oracles with her husband, Monte Farber. They have more than two million copies in print around the world in fourteen languages.
Amy's one-of-a-kind Goddess Couture designs are works of art and can be seen at Bergdorf Goodman in New York City or on her website www.AmyZerner.com
This content is created and maintained by a third party, and imported onto this page to help users provide their email addresses. You may be able to find more information about this and similar content at piano.io