10 Powerful Women Who Are Going to Kick Ass in 2017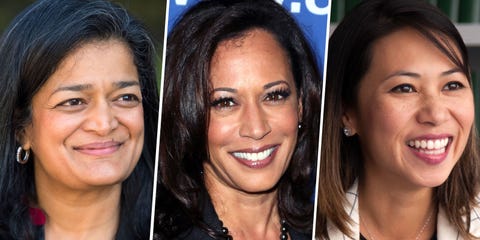 Ladies, listen up. If you've been feeling down about the state of the world lately, fear not. There are some *majorly* amazing women in positions at various levels of our government who are going to kick ass in 2017. Meet the women who are making history and making cracks in that glass ceiling.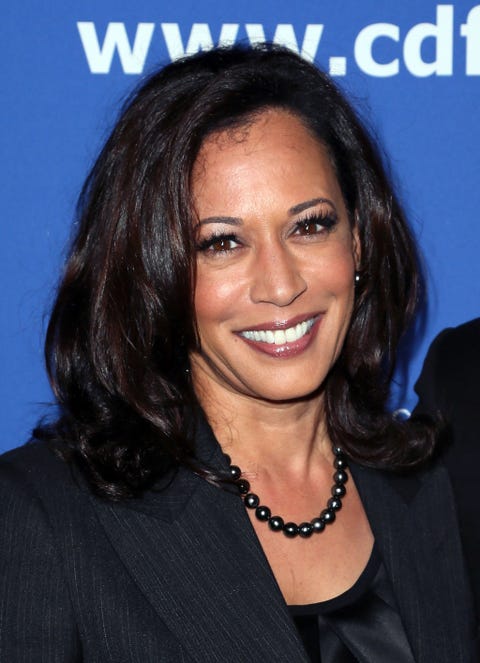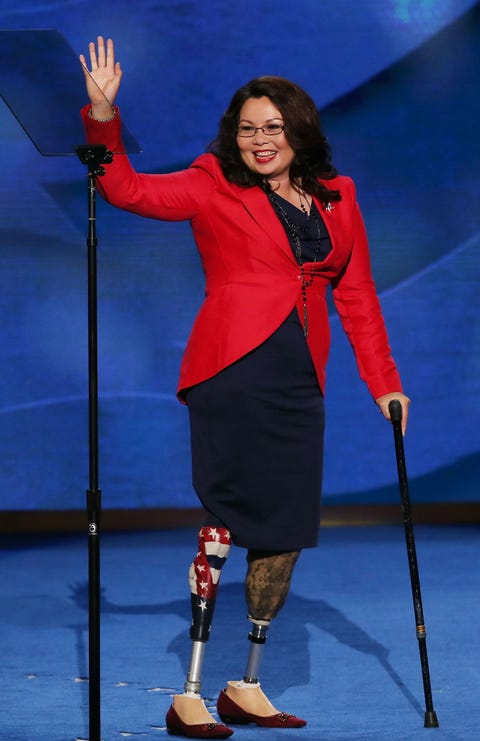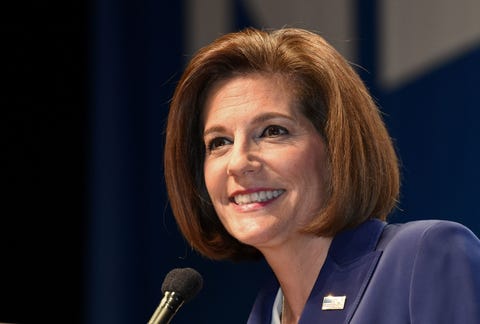 Catherine Cortez Masto
Cortez Masto achieved another historic first: she will be the first Latina senator. Cortez Masto, a Democrat who was formerly the attorney general of Nevada, won a competitive election to replace Harry Reid, the outgoing Senate Minority Leader from Nevada. Cortez Masto is dedicated to immigration overhaul, a poignant and personal policy concern because Cortez Masto is the granddaughter of a Mexican immigrant, The New York Times reports.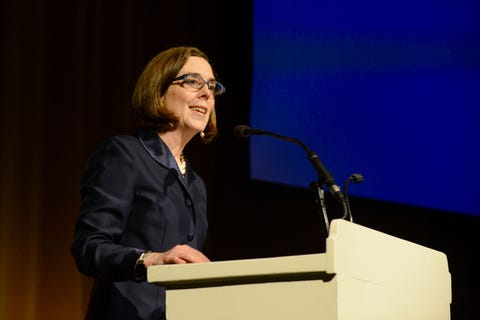 Kate Brown
Brown is the first openly LGBT governor elected in the United States. Brown, a Democrat, was the incumbent in the race for governor of Oregon—back in February 2015, she became governor of Oregon when then-governor, John Kitzhaber, resigned. But now, Brown is the first openly LGBT person to be elected governor, NPR reports. Brown identifies as bisexual and recently revealed she is a survivor of domestic violence, according to the Washington Blade.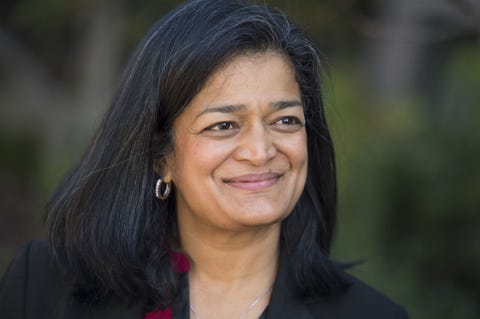 Pramila Jayapal
Jayapal will be the first Indian-American woman to serve in the House of Representatives. Jayapal, a Democrat, immigrated to the United States from India when she was 16 and later founded OneAmerica, an advocacy organization for immigrants and refugees, the Huffington Post reports. Jayapal also earned an endorsement from Bernie Sanders, who praised her for fighting for paid sick leave and a $15 minimum wage while she was a state senator in Washington.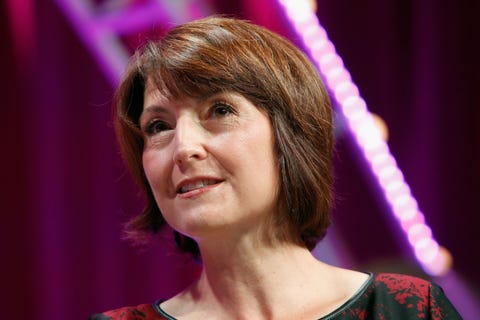 Cathy McMorris Rodgers
McMorris Rodgers, a Republican, has represented Washington's 5th Congressional District in the House of Representatives since 2005. McMorris Rodgers was re-elected to serve as the Chair of the House Republican Conference, and she is the highest ranking Republican woman in Congress, NBC News reports. McMorris Rodgers is dedicated to addressing the impact of poverty on everyday Americans, specifically for Americans with disabilities. It's a personal cause for her: her son, Cole, was born with Down syndrome.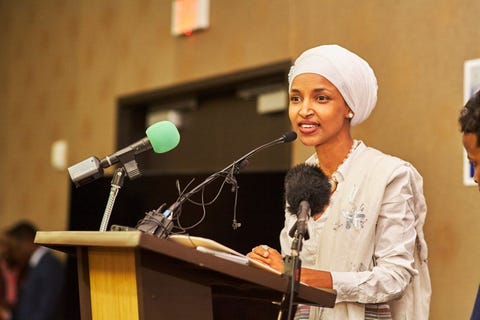 Ilhan Omar
Omar, a Democrat, was elected to the Minnesota state House of Representatives, becoming the first Somali-American Muslim woman elected to a state legislator. Omar and her family were refugees from Somalia who moved to Virginia from Kenya when she was 12, The New Yorker reports. "It is the land of liberty and justice for all, but we have to work for it," Omar told the Huffington Post. "Our democracy is great, but it's fragile. It's come through a lot of progress, and we need to continue that progress to make it actually 'justice for all.'"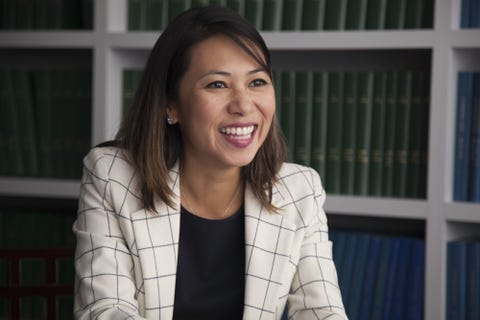 Stephanie Murphy
Murphy, a Democrat, defeated Republican John Mica, who represented the 7th Congressional District of Florida in the House for 23 years, to become the first Vietnamese-American woman elected to Congress. Murphy's parents were Vietnamese refugees and she immigrated to the United States when she was one year old, NBC News reports. "It's time for a new approach in Congress," Murphy tweeted on election day. Murphy is also a college professor and her platform includes a goal to expand education access for children.
Dianne Feinstein
Feinstein, a Democrat, has been a Senator representing California since 1992, and is still shattering glass ceilings today. Back when she joined the Senate, Feinstein was the first woman to serve on the Senate Judiciary Committee. In January 2017, Feinstein will become the first woman to serve as the highest ranked Democrat on the Judiciary Committee, which means she'll play a crucial role in weighing Supreme Court nominations, along with attorney general and other court nominations, the Los Angeles Times reports. "It's a special honor to be the first woman to become ranking member of this committee, not to mention the first Californian," Feinstein said in a statement. "This committee, which touches the lives of so many Americans, will face many tough issues in the coming years, and I'll do my level best to represent all Americans."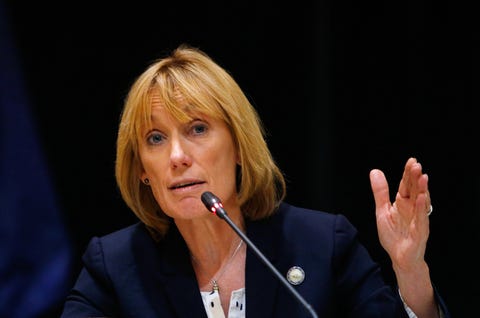 Maggie Hassan
Hassan, a Democrat, won a tight race for Senator against Kelly Ayotte, the Republican incumbent representing New Hampshire. Hassan is currently the governor of New Hampshire and previously served in the State Senate, where she was the majority leader and helped legalize same-sex marriage, the New York Times reports. One of her policy priorities is to address the heroin and opioid crisis through emergency federal funding to curb the public health epidemic and save lives.
This content is created and maintained by a third party, and imported onto this page to help users provide their email addresses. You may be able to find more information about this and similar content at piano.io