The 50 Most Disturbing Things 'American Horror Story' Has Ever Aired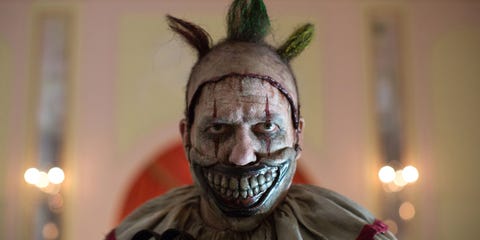 It's official: American Horror Story: Cult is just a few weeks away. As we wait to see what Ryan Murphy has in store for us, we rounded up and ranked the 50 most disturbing moments in AHS history.
#49 BLOOD MOON RITUAL ("Roanoke")
At the beginning of the Blood Moon Ritual, Elias (Denis O'Hare) is shot with three arrows. Immediately, Matt (Andre Holland) and Shelby (Lily Rabe) make a run for it with hearts beating so fast, we could practically feel it ourselves.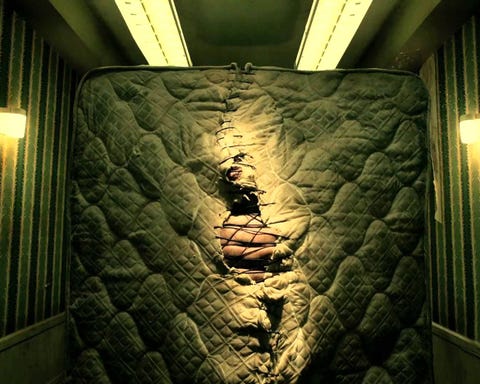 #48 MONSTER BED ("Hotel")
Of course a scary-ass story is incomplete without a few naive suckers. Enter: the poor, poor tourists who decided to check into the hotel. The couple is greeted and attacked by a terrifying monster that lives in their mattress.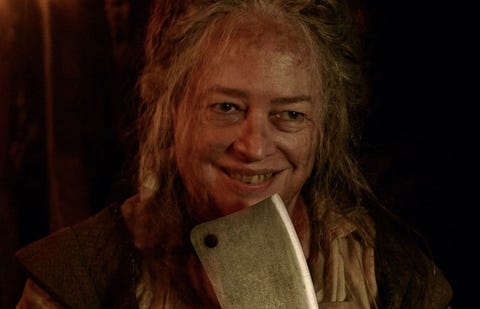 #47 THE END OF ROANOKE ("Roanoke")
The Butcher (Kathy Bates), evil as she may be, gets revenge on those who had betrayed her by murdering the entire Roanoke Colony.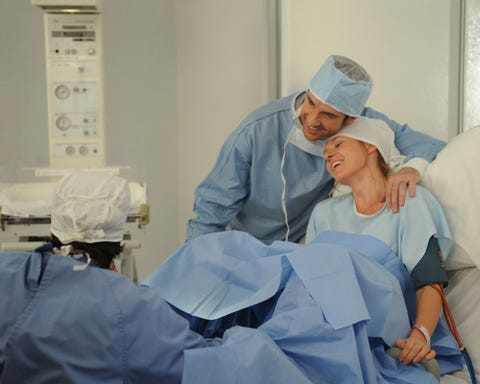 #45 VIVIEN'S LABOR ("Murder House")
After a long, bloody delivery, only one of Vivien's twins survives. Vivien, who is slowly dying, is greeted by Violet who urges her to let go and join her in death, while Ben (unaware of Violet's presence) pleads for Vivien to fight. The dramatic, and exhausting, scene ends with Vivien's death.
#43 THE THREESOME ("Coven")
Sure, this scene didn't call for blood or guts, but a threesome between dead teens isn't exactly something you overlook. Plus, the dynamic between Zoe, Kyle, and Madison will always get us.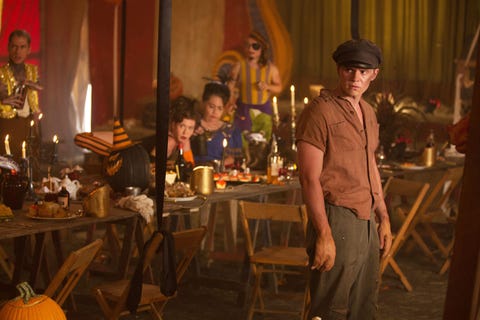 #41 JIMMY THE PROSTITUTE ("Freak Show")
Jimmy (Evan Peters), who has deformed, claw-like fingers, works as a prostitute for bored housewives, and the all-too-graphic details scarred us for good.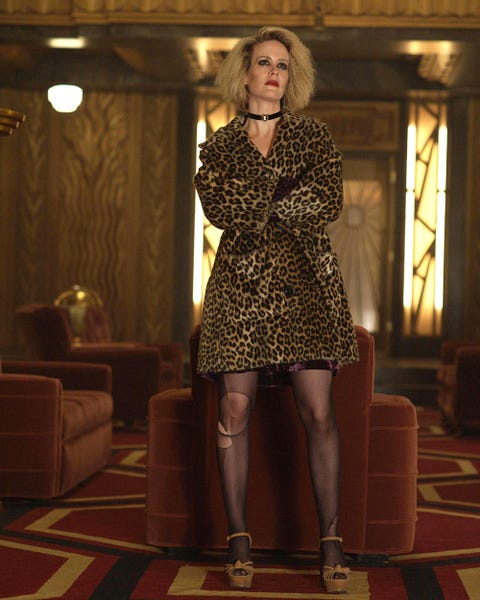 #40 SALLY'S TRIP ("Hotel")
In a drugged out state, Sally (Sarah Paulson) literally sews herself to the corpses of her bandmates. And yes, we can never look at sewing needles the same way again.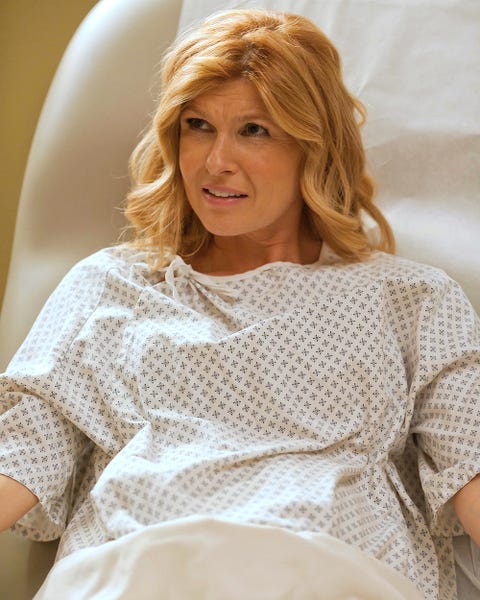 #38 ULTRASOUND FROM HELL ("Murder House")
It didn't take much to know that something evil was cooking in Vivien's belly, but her ultrasound appointment confirms just how rapidly her baby is developing. That fainting ultrasound technician is basically all of us.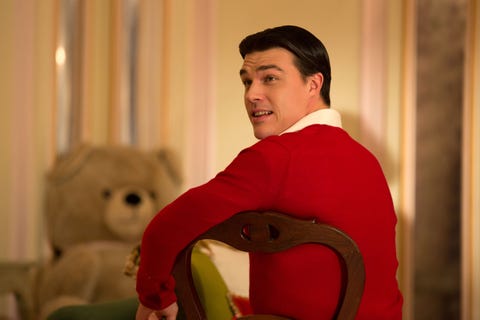 #35 DANDY'S KILLING SPREE ("Freak Show")
Pro tip: If Dandy knocks on your door, you don't answer. When Dandy murders an entire group of women, gouging out their eyes and leaving their bodies in a pool, our appetite was spoiled for eternity.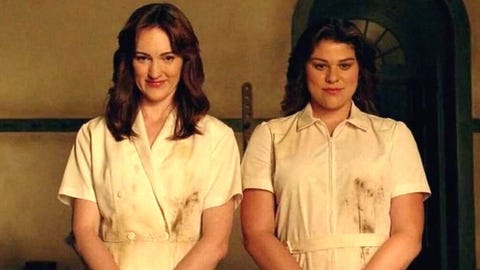 #33 THE TWISTED TWINS ("Roanoke")
After abusing elderly patients for the hell of it, the twisted twins finally get the karma they deserve—after being dragged into the woods, one is ripped from limb to limb, and the other's head is chopped off.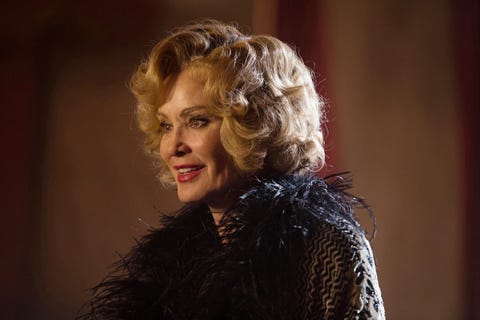 #32 ELSA'S LEGS ("Freak Show")
In a crazy-visual flashback, Elsa's (Jessica Lange) disturbing past is revealed. Once a prominent escort, Elsa's career came to a grim end after being tied to a bedpost as her legs were cut off with chainsaws—all of which was caught on film and sold for profit.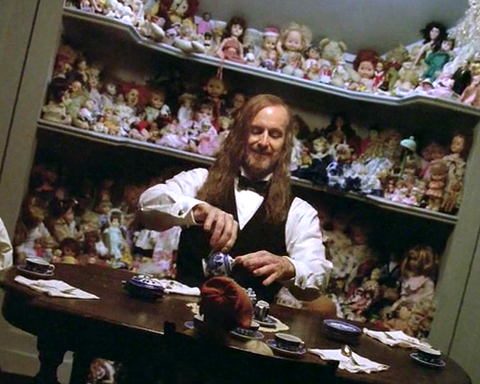 #31 SPALDING'S WEIRD HOBBY ("Coven")
Spalding's knack for tea parties is terrifying in itself, but when we learn he held onto Madison's corpse as a part of his doll collection, it's taken to a new, disturbing level.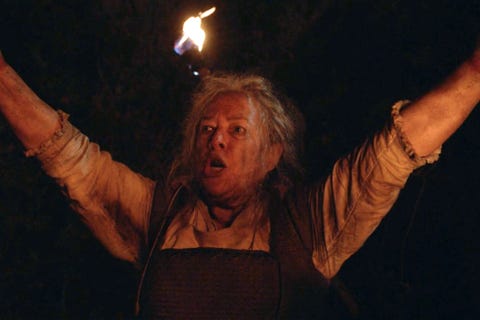 #30 THE BUTCHER AND CRICKET MARLOW ("Roanoke")
Is it really American Horror Story without someone's guts being ripped out? In Roanoke's fourth episode, the Butcher rips Cricket Marlowe (Leslie Jordan) inside and out.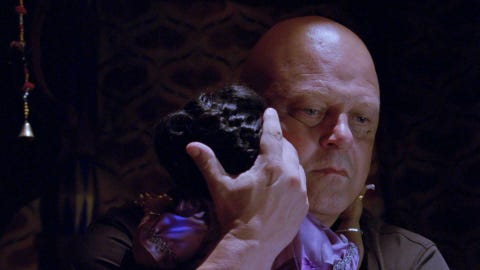 #29 MA PETITE'S DEATH ("Freak Show")
Proving that there is not a sweet bone in American Horror Story's body, in a surprising and upsetting moment, Dell (Michael Chiklis) embraces Ma Petite in a hug, only to snap her neck and kill her.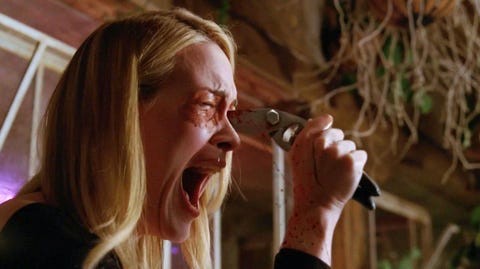 #28 CORDELIA'S SHEARS ("Coven")
After Fiona's approval, Cordelia (Sarah Paulson) attempts to get her psychic visions back. Her game plan? Stabbing herself in the eyes with a pair of garden shears.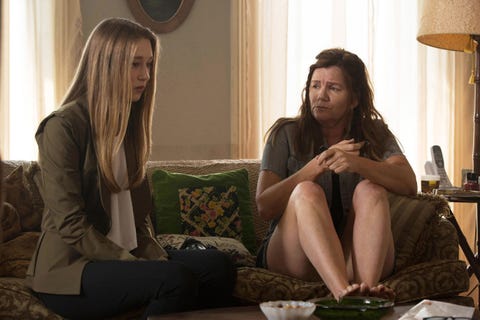 #27 KYLE'S MOM ("Coven")
As Kyle's mother climbs into bed with him, we had a feeling something wasn't right. But as she begins to molest Kyle and tears stream down his face, we learn a heart-wrenching dynamic of his past.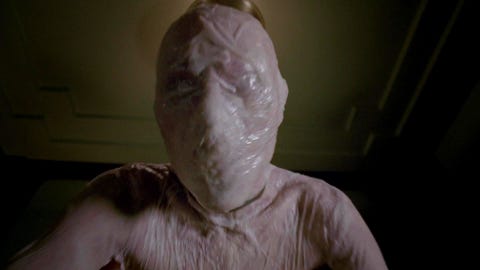 #26 THE ADDICTION DEMON ("Hotel")
We weren't exactly anticipating the Addiction Demon to be a harmless character, but the horrific, drill-bit dildo rape scene in Hotel's first episode was nearly too much to handle.
This content is created and maintained by a third party, and imported onto this page to help users provide their email addresses. You may be able to find more information about this and similar content at piano.io