Revisit Katy Perry's VMA Evolution: From Gold Grills to Full-Body Denim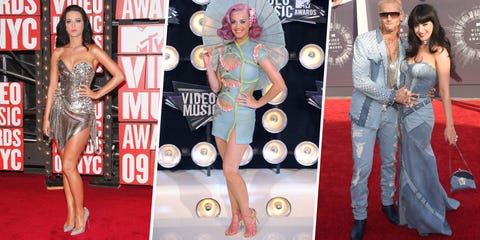 Design by Ashka Shen
Getty Images
As a veritable style chameleon (at an awards show where anything goes), Katy Perry has done it all for the VMAs: Sock-hop getups, golden grills, and an homage to Britney Spears in all-denim. Ahead of her hosting gig this Sunday, relive all her best stage and red carpet looks ahead.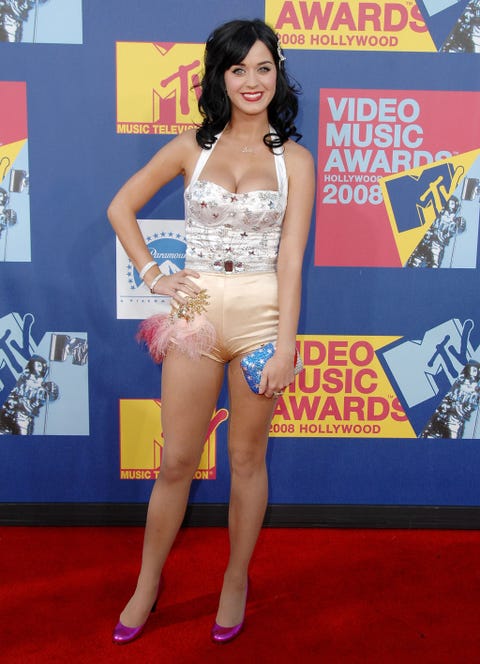 2008
Vintage pin-up meeds Lady Liberty.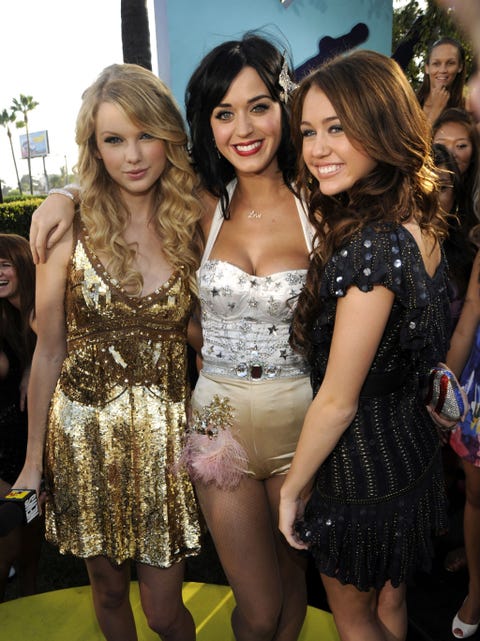 2008
*Ahem* A not, not important angle of the 2008 VMAs (before all the "bad blood" began).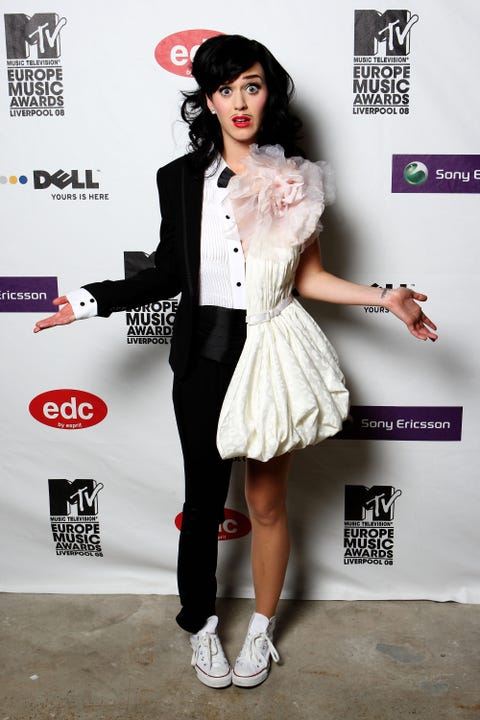 2008 (MTV Europe Music Awards)
Quite literally hot and cold.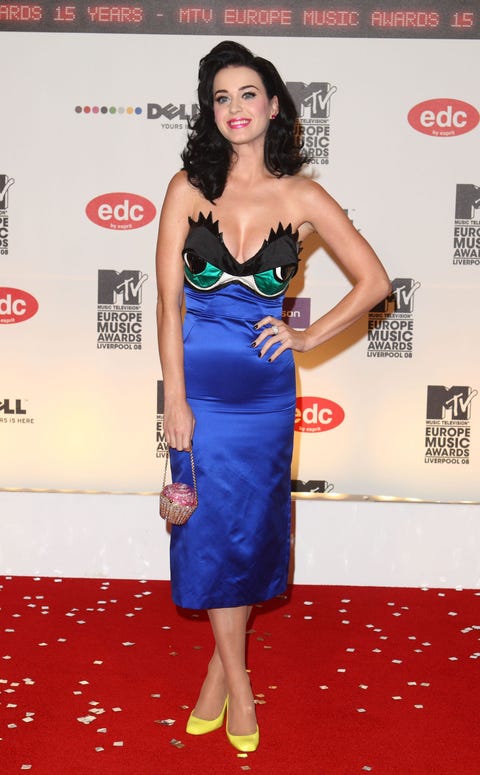 2008 (MTV Europe Music Awards)
Angry Birds, but make it fashion.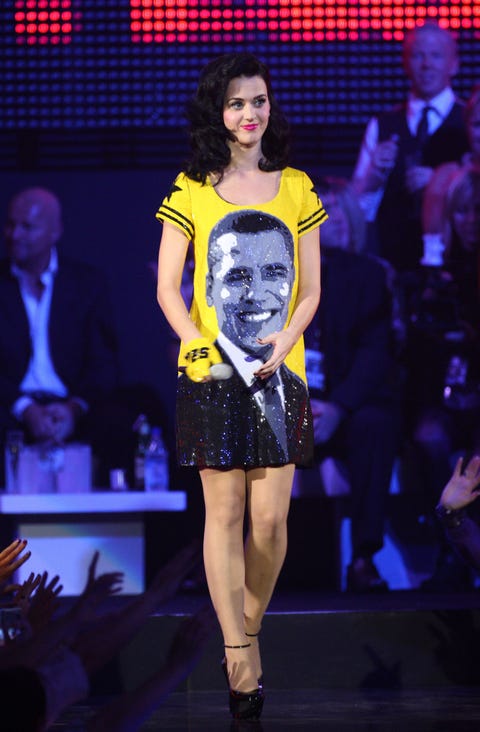 2008 (MTV Europe Music Awards)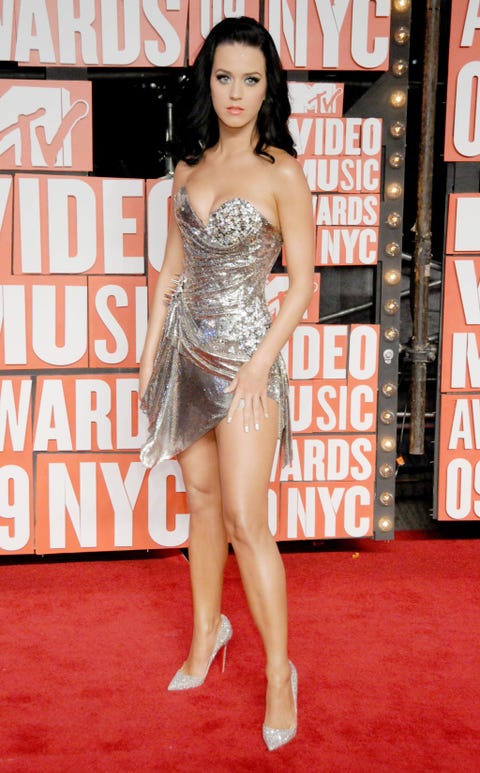 2009
The most tinsel-y of red carpet dresses.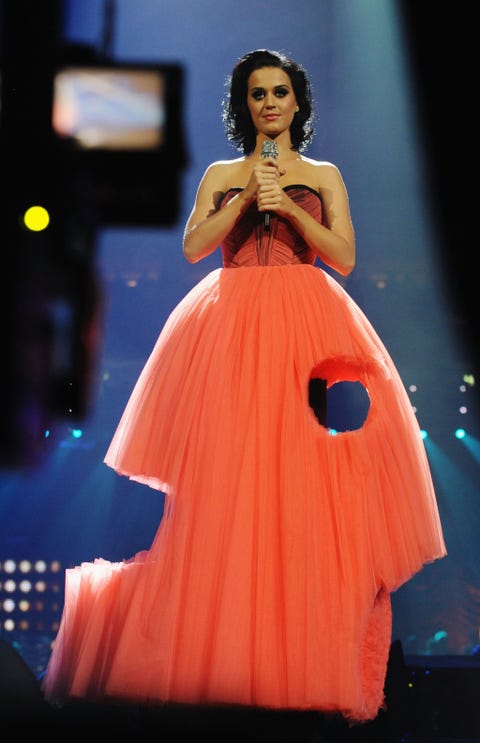 2009 (MTV Europe Music Awards)
Rei Kawakubo, eat your heart out.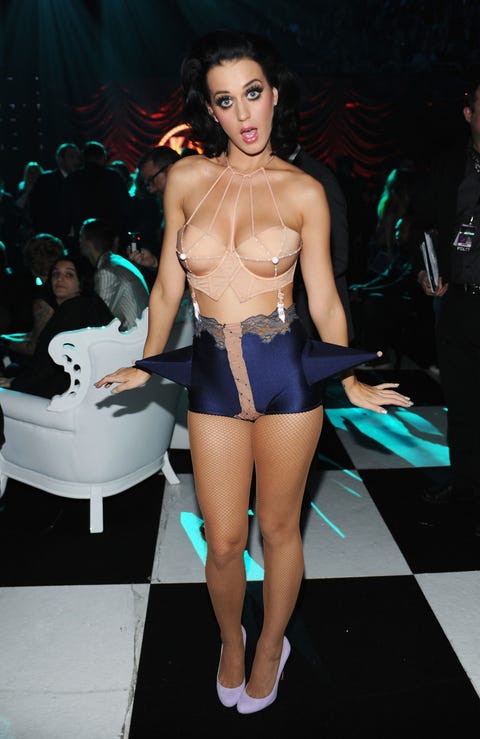 2009 (MTV Europe Music Awards)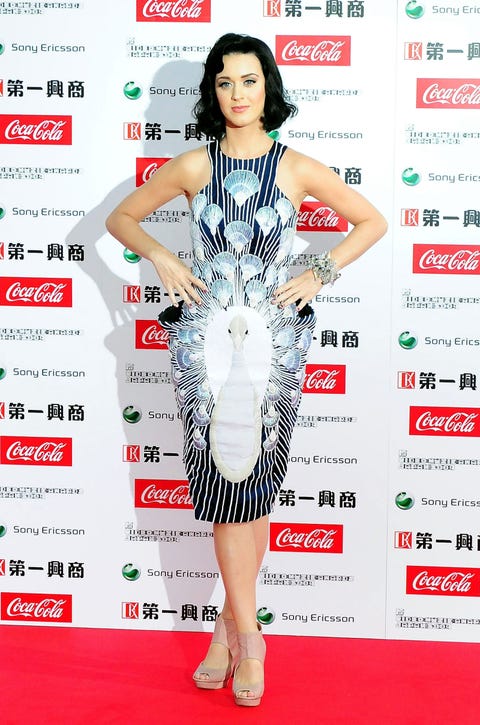 2009 (MTV Video Music Awards in Japan)
*extremely Katy Perry voice* "I wanna see your peacock."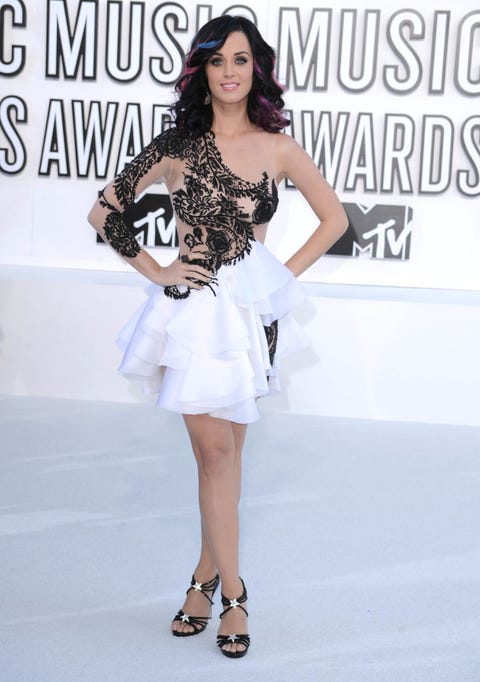 2010
Only thing missing are the ice skates.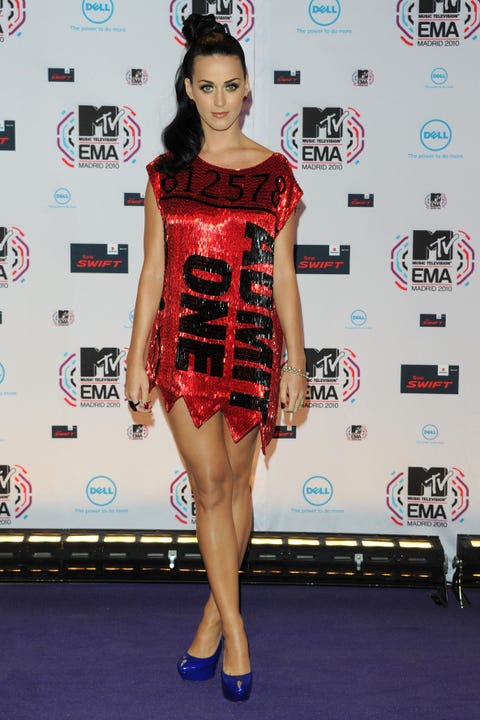 2010 (MTV Europe Music Awards)
Flintstones construction meets Jeremy Scott.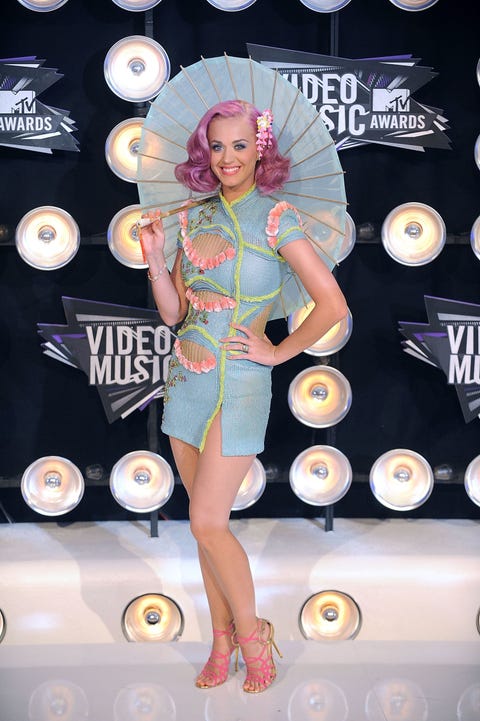 2011
Asian homage the Katy Perry way with a retro "pink lady" wig and a vibrant cheongsam. We could call it a prelude to the geisha performance at the AMAs that made critics cry "racial appropriation" (eek).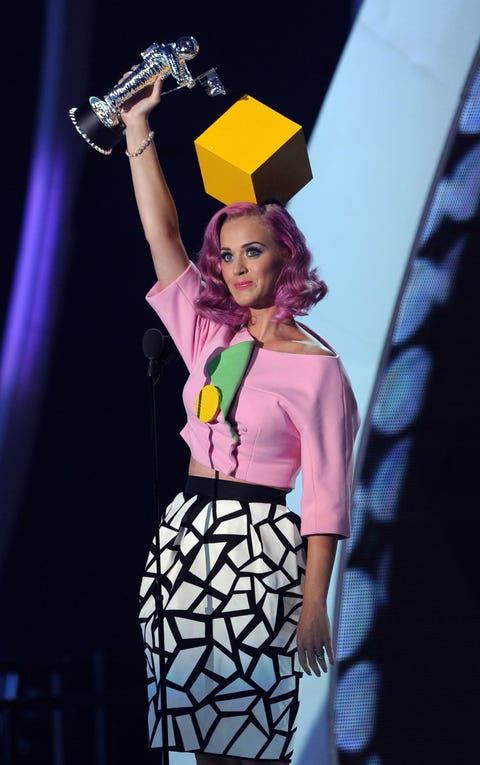 2011
A walking work of modern art.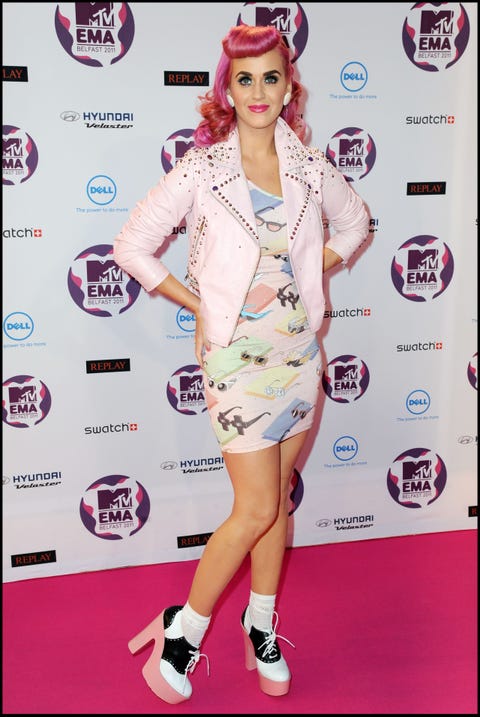 2011 (European Video Music Awards)
Our invitation to the sock hop party must have been lost in the mail...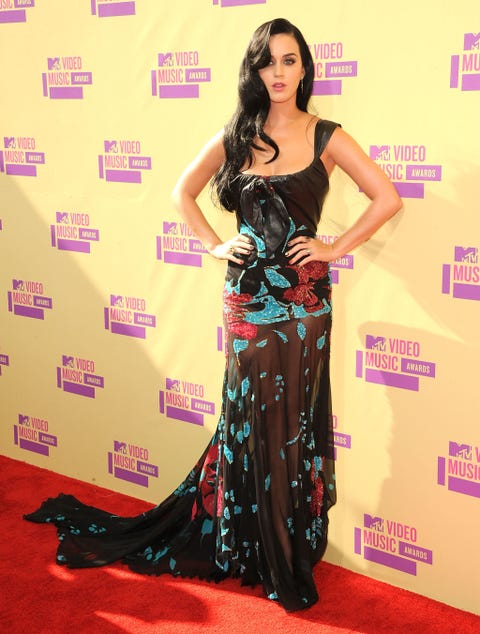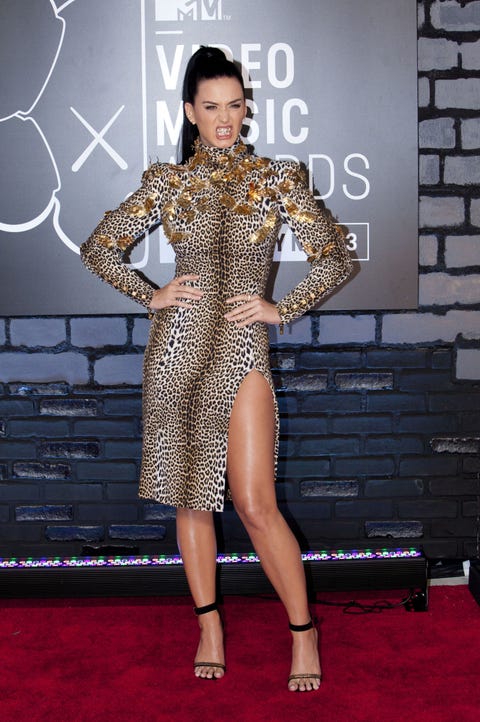 2013
Blink and you might miss the gold grill to match this Kitty Purry get-up.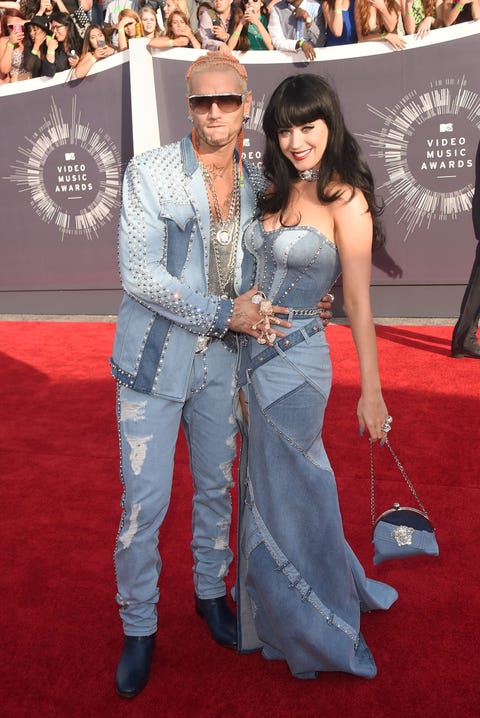 2015
Riff Raff and Katy Perry's brilliant #throwback to Justin and Britney's matching denim outfits (R.I.P).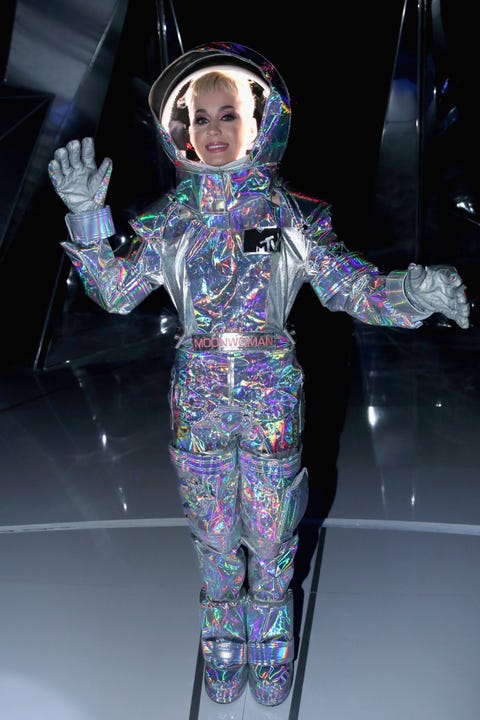 2017
A live action version of the moon-man on the VMA award.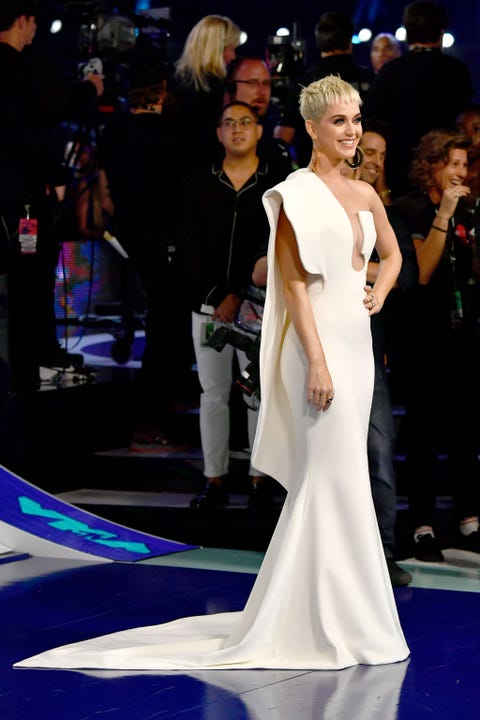 2017
Clean, understated, and quite a departure from the Katy Perry looks we've seen in years past.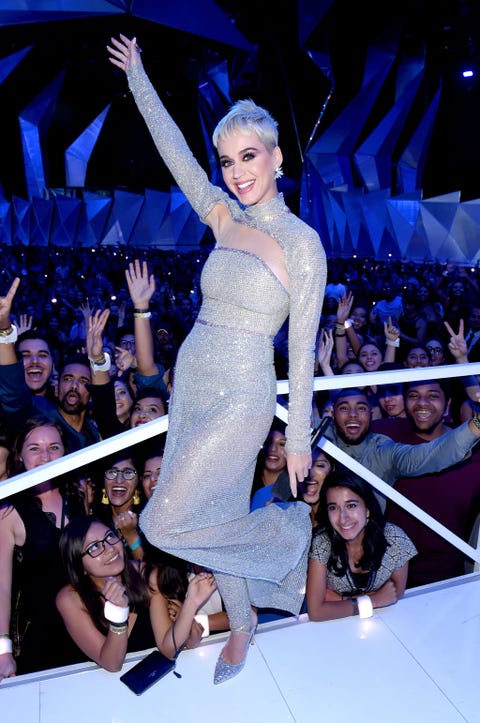 2017
Another chic, subdued, but sparkly look for the singer.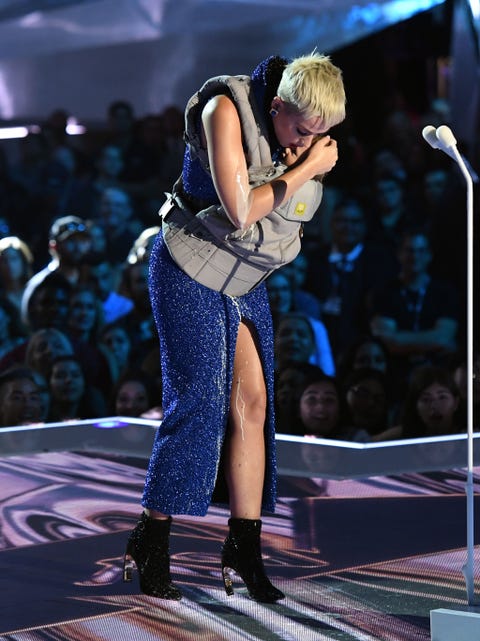 2017
Shiny and maxi-length is Katy Perry's aesthetic for the night.
This content is created and maintained by a third party, and imported onto this page to help users provide their email addresses. You may be able to find more information about this and similar content at piano.io