Merriam-Webster Picks "Culture" as Its Word of the Year
No "selfies" or "vaping" here.
While other dictionaries have gone with buzzier terms, the editors at Merriam-Webster have tackled something a little bit bigger for their 2014 word of the year: culture.
And for good reason. Culture has "moved from the classroom syllabus to the conversation at large, appearing in headlines and analyses across a wide swath of topics," the company wrote on its website.
In a way, the word nominated itself: Unlike the selection process at other dictionaries, determined by editors' choices, Merriam-Webster's is decided by whatever has the highest search traffic. Culture has had a surge in interest this year, largely because, as its editors suspect, it can mean so many things. "When you put it next to another word it means something very different," Peter Sokolowski, editor at large for Merriam-Webster, told the Associated Press. "For example, 'consumer culture' or 'rape culture,' which we've been reading about lately."There has also been a flurry of business stories this year about 'corporate culture' or a 'culture of transparency.'"
Interestingly the runner-up was "nostalgia," which is everywhere online, especially of the #TBT variety. Following that were "insidious," "legacy," and "feminism."
Actually we're surprised feminism didn't rank higher, considering everyone from Beyoncé to the Supreme Court tackled the topic this year. Well, there's always 2015...
Celebrity news, beauty, fashion advice, and fascinating features, delivered straight to your inbox!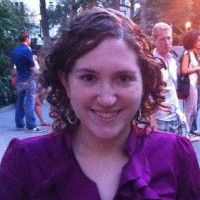 Megan Friedman is the former managing editor of the Newsroom at Hearst. She's worked at NBC and Time, and is a graduate of Northwestern's Medill School of Journalism.