Awesome Thing Alert: There's a Movement to #IncludeTheGirls in Superhero Toys
Because crime-fighting isn't just for boys.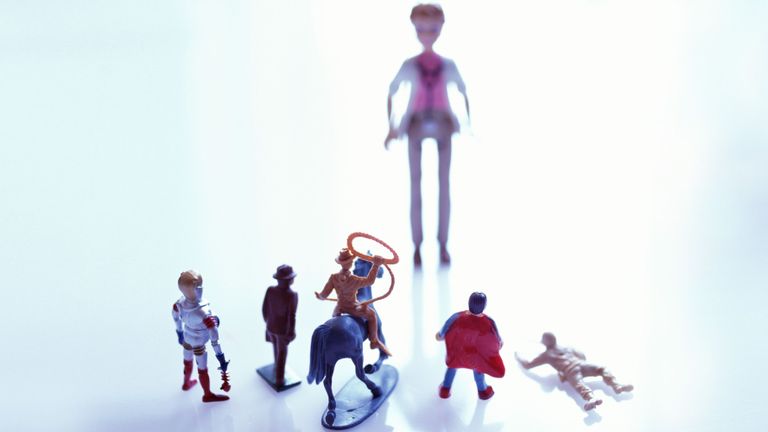 (Image credit: archive)
The hit Disney movie Big Hero 6 featured a diverse group of superheroes, including two girls. But you might not know that based on the merchandise. CNN reports that one merch company decided to leave out the two female heroes—and were met with outrage.
According to a post on a popular parenting blog, a woman discovered that fabric manufacturer Springs Creative, which is licensed to sell products with Big Hero 6 characters on them, excluded the movie's two female heroes. She reports that when she emailed the manufacturer, a representative said the omission was on purpose. "We have found boys do not want girl characters on their things (eeeww girls! Yuck! Haha)," the (female) rep responded.
The blog posted a call to action, and the #IncludeTheGirls movement was born:
@PigtailPals Star Wars section at the Times Square @DisneyStore last summer. NOTHING for girls! #IncludeTheGirls pic.twitter.com/rLoO90EFEHApril 15, 2015
See more
Some but not all of the Power Rangers. Missing: Pink and Yellow. #includethegirls pic.twitter.com/DJHFf3giIMApril 10, 2015
See more
More, please!
You should also check out:
A Feminist Ranking of Female Superheroes
Disney Princesses Are Their Own Heroes in This Powerful Photo Series
Spider-Man's Girlfriend Is Now a Badass Superhero