News You Should Know
Your morning FYI.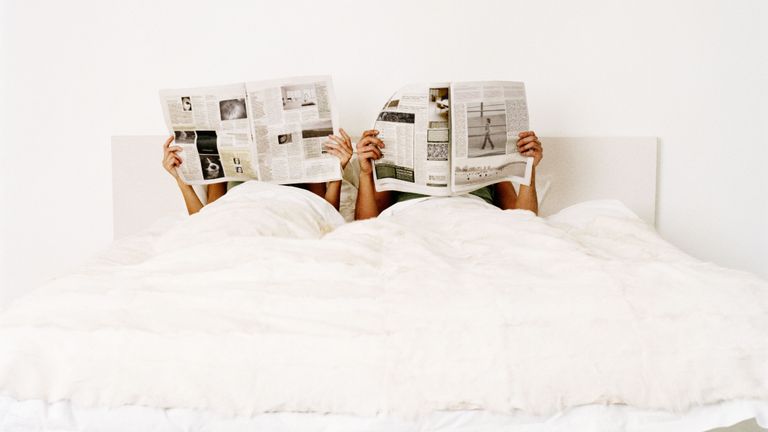 (Image credit: Archives)
—In Charleston, attention has turned to the Confederate flag, which, despite its association with the racial divide of the Civil War, flew at full-mast following the shooting of nine victims in a race-fueled crime. Protesters are insisting the flag come down as a sign of respect for the victims. (Washington Post (opens in new tab))
—After Taylor Swift spoke out about its unfair policies in an open letter yesterday, Apple has already responded to say it will course-correct. Never underestimate the power of T.Swift. (New York Times (opens in new tab))
—Twenty-one-year-old Jordan Spieth became the youngest man to win the U.S. Open since 1923. (Bloomberg (opens in new tab))
—Season two of True Detective premiered last night, to mixed reviews. Granted, the show comes with a heavy critical cross to bear, considering the flurry of attention it garnered in season one. (LA Times (opens in new tab))
—Angelina Jolie and her daughter Shiloh visited Turkey for World Refugee Day, and Jolie gave yet another a moving speech about human rights. (Us Magazine (opens in new tab))
—Due to Jurassic World's box office dominance this weekend, Inside Out became the first Pixar flick to open behind the number-one spot. Buuut it still made $91 million. (LA Times (opens in new tab))
[image id='c4a4af27-ec7b-4dc8-967e-46f3577f6c1f' mediaId='5f0ebc05-c28d-4529-a0f4-45b6a43fcd33' share='true' expand='true' loc='C'][/image]
As the editor of Cosmopolitan, Jess oversees the editorial for all of Cosmo's efforts across print, digital, video, and emerging platforms. Previously she served as the digital director of Marie Claire, where she tripled the readership, and she's held print and hybrid posts at Glamour and Teen Vogue. In 2013 she launched an interactive e-commerce platform for a fashion-tech startup, and in a former life she was a ballet dancer and NYU film student. She lives in Manhattan with her scruffy dog George.