News You Should Know
Your morning FYI.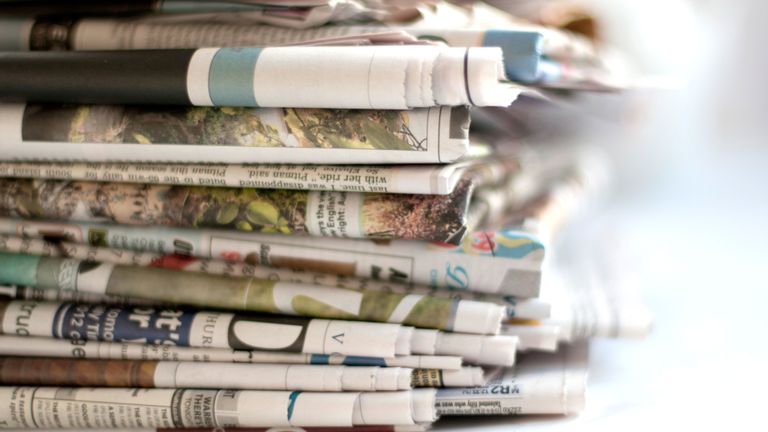 (Image credit: Getty Images)
—Following yesterday's landmark marriage equality ruling by the Supreme Court, same-sex couples aren't the only ones celebrating. The Williams Institute at the UCLA School of Law estimates the flux of additional marriages could create a major boom in the wedding industry, to the tune of $2.6 billion in spending. (Quartz (opens in new tab))
—President Barack Obama traveled to South Carolina yesterday to give the eulogy for Rev. Clementa Pinckney, one of the victims of the Emanuel African Methodist Episcopal Church shooting. He concluded by singing "Amazing Grace." (Esquire (opens in new tab))
"May God continue to shed His grace on the United States of America." —@POTUS http://t.co/14Z3HnNi8vJune 26, 2015
See more
—Kanye West revealed to Q Magazine (opens in new tab) that he blames himself for the death of his mother. "If I had never moved to L.A. she'd be alive," the rapper said. (ET (opens in new tab))
—After the three-week manhunt for two escaped murderers from upstate New York's Clinton Correctional Facility, one of the killers was shot by a border patrol agent near a cabin in the woods while the remaining escapee is still at large. (AP (opens in new tab))
—You can forget about capturing your epic roller coaster scream face this summer, selfie sticks are officially banned at Disney Parks for the "growing safety concern" they pose. (Mashable (opens in new tab))
—The Fourth of July is just around the corner. Here's how to get the perfect firework photos using your smartphone. (USA Today (opens in new tab))
I am an experienced editor, writer, and creative strategist, specializing in fashion, beauty, and lifestyle content for digital media outlets, as well as video and social platforms. While I currently operate as a freelance contributor/consultant, with such clients as The Zoe Report, my 10+-year background in the industry was cultivated at the dot-coms of elite publications, including Harper's BAZAAR, ELLE, and Marie Claire.