News You Should Know
Your daily FYI.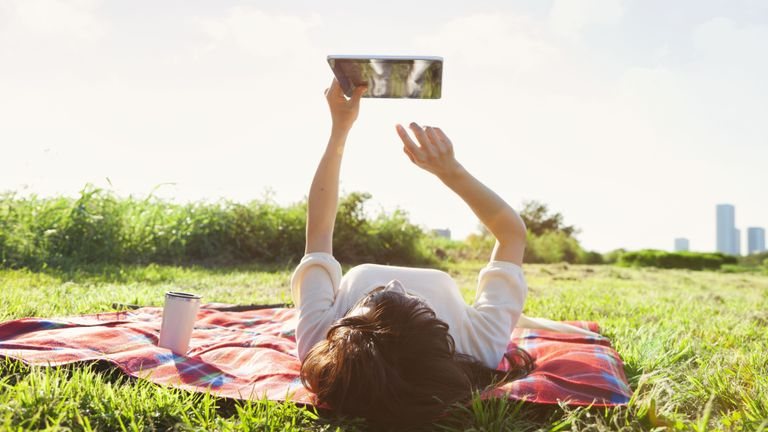 (Image credit: Getty Images)
—She may have gone from Glastonbury to Taylor Swift's concert in London all in one day, but model Gigi Hadid swears she's not a part girl. Hadid told Sunday Style, "It's cool that there are girls who can do the whole partying thing, but that's just not me. I honestly wish that I could do fashion week and all the events, but if I don't need to be there, I'm not going. I'm sleeping. There are some girls that party all night and go straight to work, I don't know how." (Sunday Style (opens in new tab))
—Joining in the celebration following the Supreme Court's ruling on same-sex marriage equality, New York Governor Andrew Cuomo officiated a gay wedding at the historic Stonewall Inn. The NYC landmark describes itself as "the birthplace of the modern gay rights movement." (Mashable (opens in new tab))
—Kanye West was the victim of some pretty irrefutable karma last night at his Glastonbury show, where British comedian Simon Brodkin (aka Lee Nelson) crashed the stage during the rapper's performance of "Black Skinhead." Brodkin later took to Twitter saying, "That was for you [Taylor Swift]." (TIME (opens in new tab))
—Shark Week is coming early this summer. Two people were attacked by sharks in just two days off the coast of North Carolina. Both victims were seriously injured and hospitalized. (NBC News)
I am an experienced editor, writer, and creative strategist, specializing in fashion, beauty, and lifestyle content for digital media outlets, as well as video and social platforms. While I currently operate as a freelance contributor/consultant, with such clients as The Zoe Report, my 10+-year background in the industry was cultivated at the dot-coms of elite publications, including Harper's BAZAAR, ELLE, and Marie Claire.