Two Exes Confront Each Other on Camera, Things Get Raw and Real
Warning: If you have a beating heart, you will tear up.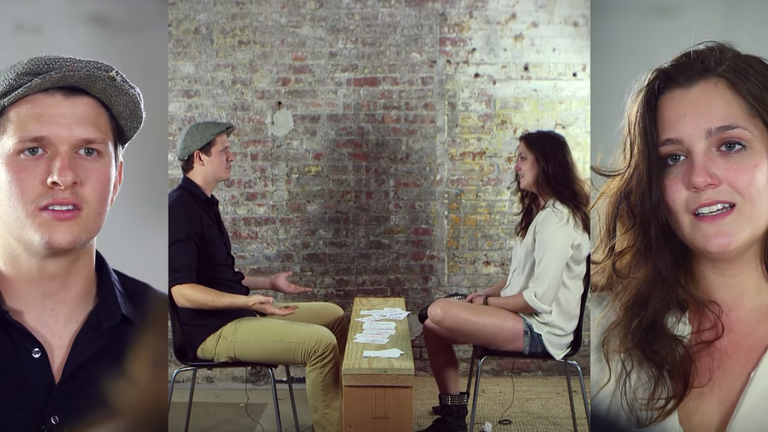 (Image credit: YouTube)
Get ready to 1) sob and 2) get very introspective about your own relationship. In the newest video for "The And" project, Ali and Andrew—two exes who dated for seven years—answered each other's questions about why they broke up and what they miss about the relationship. Needless to say, it's intense.
After discussing Andrew's cheating (wherein Ali begins to cry), Ali also admits to not being perfect and also putting the relationship in jeopardy. They go on to reminisce about the things they miss most about their time together—and even go so far as to admit that they both thought, at one time, that they would marry each other. And even though they both don't think they can be together ever again, it doesn't detract from the fact that they were such significant parts of each others' lives.
Watch the full video below, prepare to (forgive us for the phrase but it's just the most applicable) feel all the feels: