Taste of Success
In the third of our Fresh Faces series, meet six women who make going big in the food world look like a piece of cake.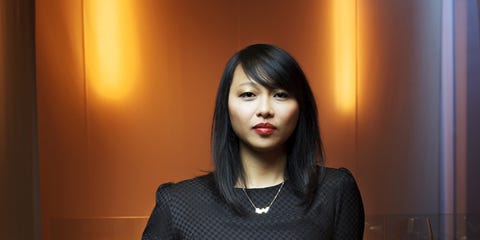 In the third of our Fresh Faces series, meet six women who make going big in the food world look like a piece of cake.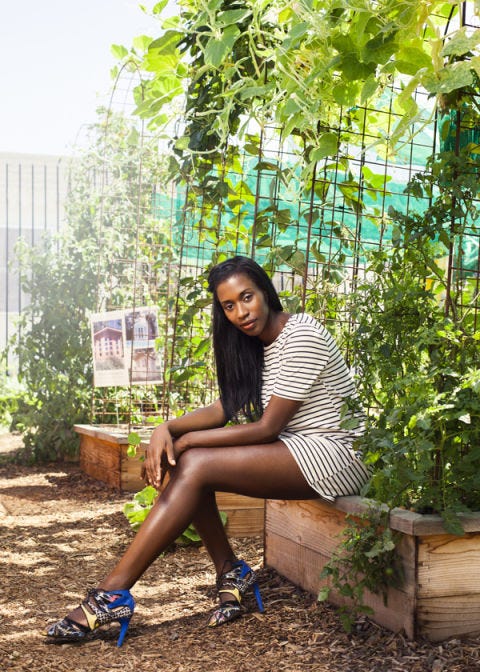 Celestine Maddy, 35, Los Angeles
Claim to fame: By day, she's marketing director of the business consulting firm Undercurrent; by night, she's founder of Wilder, a cult gardening magazine. Origin story: Maddy started gardening after moving in with her boyfriend and his buddies in Brooklyn. "They were using this amazing backyard like a party playground. I said, 'We should do something with this.'" She first tried to grow grass, but it wouldn't take. "Finally, I called my mother in Philadelphia, and she was like, 'Well, do you have any sunlight?' I was like, 'Oh, my God, I know so little about what I'm doing.'" Maddy found that gardening mags were typically for "a woman who is 60 and has an acre." So she launched Wilder in 2011 as a stylish guide to the natural world, filling each issue with stories about Pacific Northwest mushroom foraging, making rosemary ice cream with chef Christina Tosi, and the California landscape that inspires Rodarte. Role models: Her mom and mother-in-law, neither of whom get too academic about their "totally different" gardens. "Both of these women have been gardening for 20 years. I'll ask, 'Hey, what's that thing?' And they'll say, 'Oh, I don't know.' It's just this lackadaisical ease." Daily uniform: Anything from cutoffs to a floral Marc Jacobs dress. "Wear what makes you comfortable. As long as there isn't too much dirt on you, head to the office. I've been outside in heels—like, Oh, let me trim this really fast." Next up: The Wilder Annual, a book, out next spring. Celestine Maddy at The Cook's Garden in Venice, California.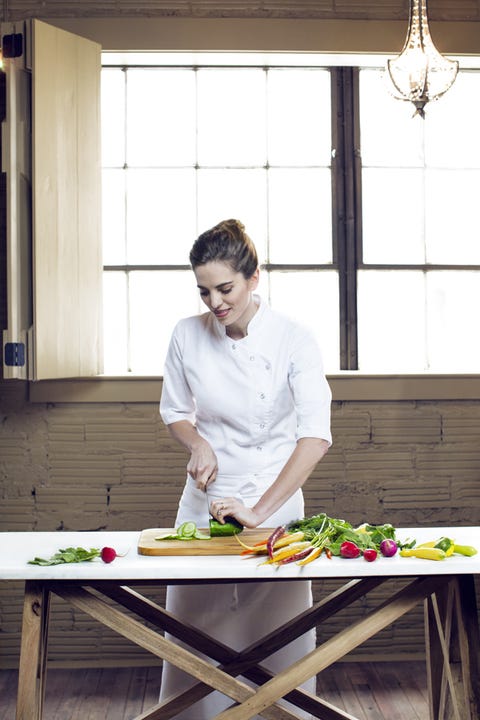 Katie Button, 31, Asheville, NC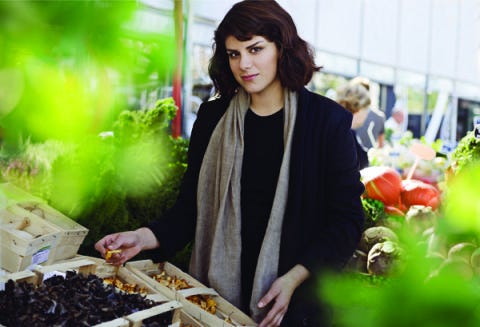 Rosio Sánchez, 29, Copenhagen
Claim to fame: She's head pastry chef at René Redzepi's two-Michelin-starred Noma. First food memory: "Gnawing on sugarcane" that her Mexican-born parents bought at specialty stores near their Chicago home. "Maybe that's why I have a sweet tooth?" she says. The résumé: Sánchez started cooking in high school, then studied at Le Cordon Bleu. "Chefs begin at a really young age, so I thought, I'm behind already!" After she graduated, at 21, she scored a pastry job at Wylie Dufresne's molecular gastronomy palace wd-50 in NYC. After three years, she bought a one-way ticket to Europe. "I had never really taken a vacation before. I was just taking a few days to figure out what I wanted to do." Her footloose moment was short-lived: "I got an e-mail from one of the chefs in the [Noma] test kitchen who had met me at wd-50. He said, 'We heard you're in Europe. Do you want to stop by?' I just said: 'Yes, of course.' That was almost five years ago." Blooper reel: "We have like a 99 percent failure rate in the test kitchen," says Sánchez. "I have an iPad at work, and I take photos of the dishes we attempt. Months later, we'll look at them and laugh at all the garbage. I always say I'm going to make a book, just for us." Next up: Figuring out how to import the chiles she needs to open Hija de Sánchez, her Redzepi-backed taqueria in taco-deprived Copenhagen. "I'm not looking to be the next Michelin star," she says. "I want a fun place where anyone can hang out." Which isn't to say that the casual vibe extends to menu R&D. "I've been working on the masa since last December. I made like 15 tests today. We're getting close to that perfect tortilla. It's going to be amazing." Chef Rosio Sánchez peruses the stalls at Torvehallerne market in Copenhagen.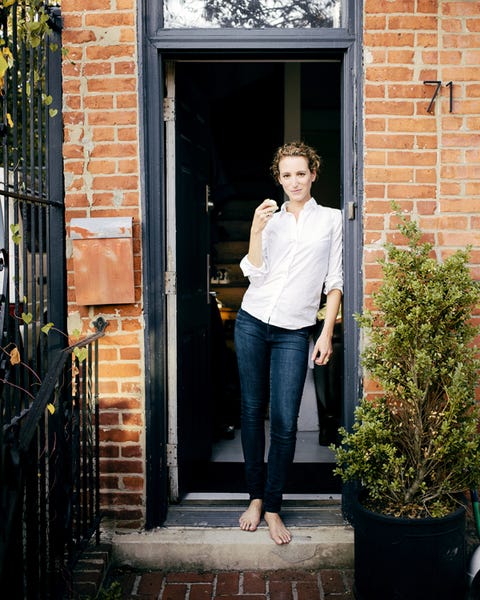 Tamar Adler, 37, Brooklyn
Claim to fame: She's a newly minted food columnist for The New York Times Magazine and author of An Everlasting Meal: Cooking With Economy and Grace. First food memory: Camping with her dad in Maine at age 4. "When we climbed to the top of Mount Kineo, he gave me an ice-cold Mountain Dew. He's not alive anymore, but that's my first question in the afterlife: 'How did you get that cold Mountain Dew up a mountain?'" The résumé: Adler spent her early 20s as an editor at Harper's Magazine, then "realized all my intellectual energy was going into learning how to make jam, how to smoke fish." So she wrote a letter to chef Gabrielle Hamilton of NYC's Prune: "I have a feeling that I'm a cook stuck inside the body of an editor, and this is my favorite restaurant, so I feel like this is the place for me to find out. I don't want you to pay me, but I won't steal from you, so it won't be net negative." Hamilton called and Adler became a brunch line cook for three months, an experience she calls "so terrifying, I would have to go out the night before and get hammered just to fall asleep." She went on to cook at Farm 255 in Georgia and Alice Waters' Chez Panisse in Berkeley, California, before leaving to write 2011's An Everlasting Meal, a 21st-century take on M.F.K. Fisher's 1942 literary food bible, How to Cook a Wolf. Role models: When she left cooking, Adler chose five mentors—including writers Michael Pollan and Claire Hope Cummings—and cold-called them. "I'd talk to them all the time because I needed help. The only one who didn't get back to me [writer/activist Raj Patel] became a friend and blurbed my book." Next up: Writing a book of essays and a cookbook, and launching her New York Times Magazine column, where she'll take "a literary approach to the food-related subject of my choice. Completely dreamy and impossible." Tamar Adler at home in Brooklyn.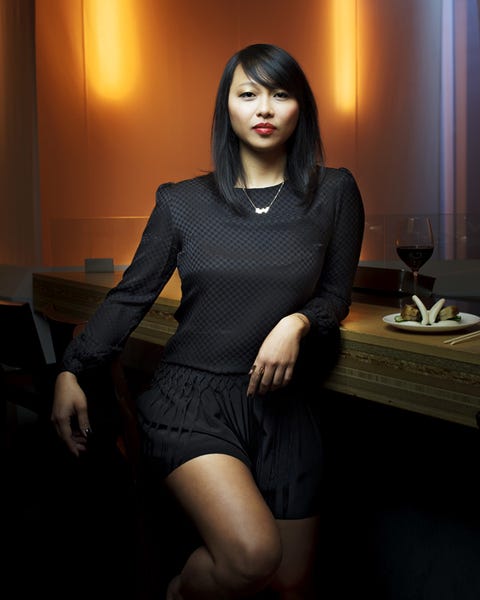 Sue Chan, 30, New York City
"Being women in a very male-dominated industry, we definitely feel that knowledge is power." Claim to fame: She's brand director at David Chang's Momofuku empire, overseeing PR, marketing, events, and digital media, and cofounder of the Toklas Society. Origin story: Born in Taiwan, Chan moved to the States at age 5. "My mom is a badass boss lady. When I watched Martha Stewart, I was like, 'That's what's missing in my life!'" She cooked her first meal at 9 and became obsessed with the Food Network. "I would eat stinky tofu, and my junior high friends would say, 'What the hell is that?' Now everyone is like, 'Stinky tofu! Do you know the greatest place to get it?'" Moment of truth: In her last semester of college, Chan did an externship with chef April Bloomfield at Manhattan's the Spotted Pig. "I was tasked with making 300 devils on horseback for a charity event. Bringing them downstairs to the prep kitchen, I lost my footing and they fell everywhere. I thought, Do I just put these back on the tray? Then I was like, Suck it up, dude. You're going to go tell April you fucked up." Moral of the story: "I'm more of a rustic home cook than a restaurant cook, where you have to be really precise." Extra credit: Along with two colleagues, Chan founded the Toklas Society, which hosts meet-ups and panels for women in the industry. "We were all craving support," she says. "We wanted to be able to call up a friend at another company and talk shop, get some advice. Being women in a very male-dominated industry—it's not that we felt there was sexism, but we definitely feel that knowledge is power." Next up: Launching an incubator program for female food entrepreneurs and chefs, and opening an event production and management agency for restaurant talent. "All I want to do is support my friends and tell everybody about them!" Sue Chan at Má Pêche in New York City.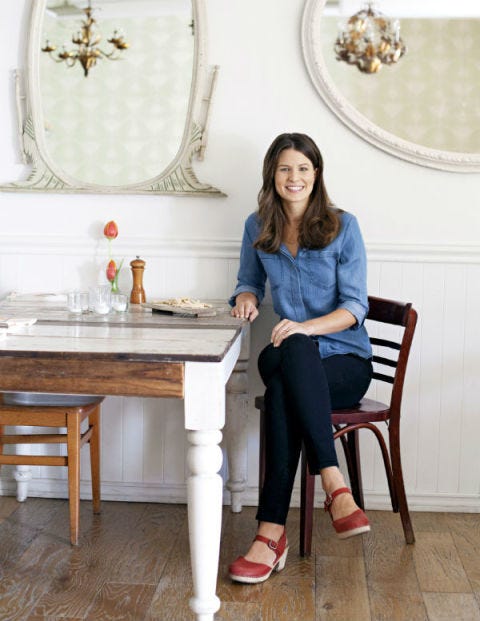 Emma Zimmerman, 30, Phoenix
Claim to fame: She's the business manager at Hayden Flour Mills, a Phoenix mill intent on making heritage grains the next heritage vegetables. Origin story: Zimmerman was enrolled in a bioethics Ph.D. program at McGill in Montreal when her Phoenix-based dad came up with the idea of rebooting the local Hayden Flour Mills, which opened in 1874 when the area was an agricultural breadbasket, then shuttered in the late 1990s in the face of industrial conglomerates. "I wasn't very happy with the Canadian winters," she says. "I found the Hayden story really compelling, so I moved back home to help." They installed an old-school stone mill in the back of James Beard Award–winning chef Chris Bianco's bakery, Pane Bianco; contracted with local farmers; and began turning out long-forgotten heritage grains, like the white Sonora wheat that would have been milled during Hayden's first incarnation. The upside: One theory for America's widespread gluten intolerance? Overconsumption of mass-produced white flour, which goes through a complex refinement process—sprayed with chemicals, stripped of bran and wheat germ, fortified with additives—to maximize shelf life. "I don't know at what part of the process we've gone astray," says Zimmerman, though she believes heritage grains may be part of the solution. "I'd love to do more research. Because of my science background, I can't say anything unless I have data!" Daily uniform: "We do things by hand," she says. "We're moving grain bucket by bucket, driving around delivering. When people go to your website, they think there's a magical elf behind everything, but actually, it's just you." To get the job done, she opts for overalls. "I'm a big fan. That's the only way to look fabulous while you're lifting 50-pound bags of flour." Emma Zimmerman at Phoenix's Pizzeria Bianco.
This content is created and maintained by a third party, and imported onto this page to help users provide their email addresses. You may be able to find more information about this and similar content at piano.io