Our Favorite Christmas-y Things to See and Do in New York City
The lights. The windows. The drinks. Lucky enough to be visiting this season? Here's your agenda.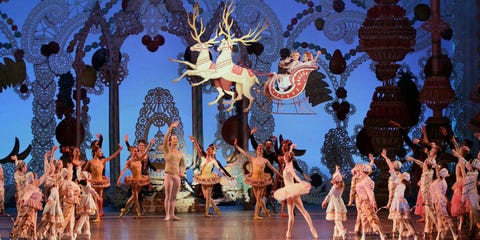 If you're lucky enough to be in New York City during the holidays, don't take a second for granted. The lights. The windows. The cocktails—it's all happening. To ensure that you soak up every merry moment, we've carved out an itinerary of all the sights and attractions you must hit before the tree comes down.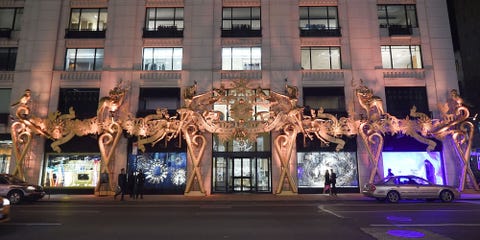 The Shop Windows on Madison Avenue
Have a taste for luxury on a shoestring budget? A stroll down Madison Avenue affords you a gaze into its famed whimsical holiday installations (complete with equally awe-inspiring fashion) for zilch. Editors' pick: Baz Luhrman's
'Baz-Dazzled' Windows
at Barneys New York.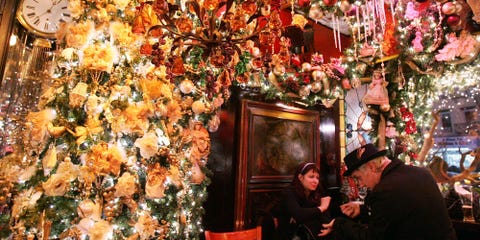 Rolf's German Restaurant
If you like your Christmas decor in spades, head down to Rolf's, which is decorated with an explosion of lights, ornaments, and poinsettias. We tend to order a glass of mulled wine and some homemade schnitzel.
View the menu and hours at
rolfsnyc.com
.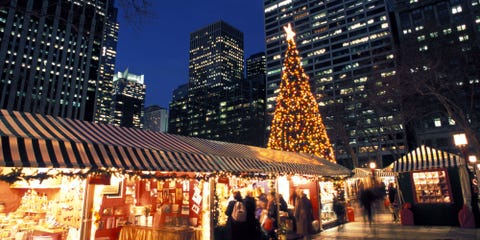 The Holiday Shops at Bryant Park
With over 125 mini-boutiques running the gamut from artisanal foods to handmade jewelry, the open-air market has everything you didn't know you were shopping for amidst Bryant Park's charming allées.The Holiday Shops are open until January 4, 2015.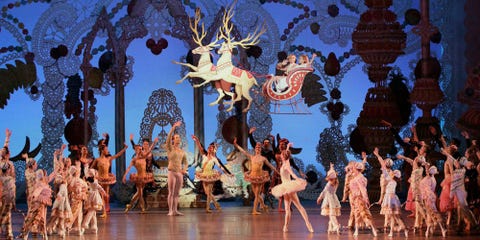 George Balanchine's The Nutcracker
The hottest ticket in town, New York City Ballet's rendition of the storied tale will enchant you from beginning to end with its world-class stage, fairy tale costumes, and of course, the magical choreography. The Nutcracker runs until January 3, 2015.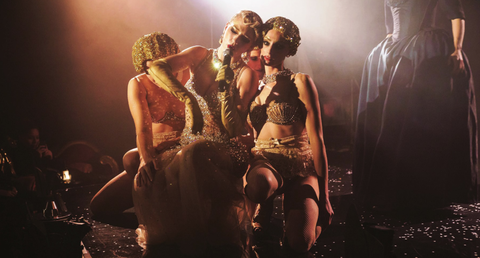 The Nutcracker Rouge
Company XIV presents a decidedly naughtier version of
The Nutcracker.
Expect erotic dance numbers, live music, opera, and a charming, old-fashioned theater-lounge.
The Nutcrack Rouge
runs until January 4, 2015.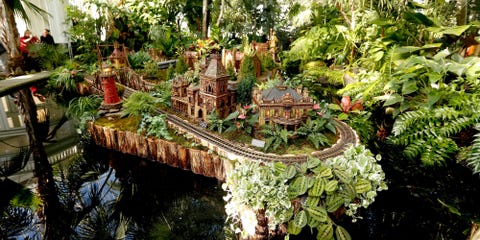 The New York Botanical Garden's Holiday Train Show
Fittingly just a train ride away, the Bronx botanical garden's fantastical, G-scale railroad is a whimsical take on the New York City skyline, including Rockefeller Center, the Brooklyn Bridge, and the Statue of Liberty.
The Holiday Train Show
runs until January 19, 2015.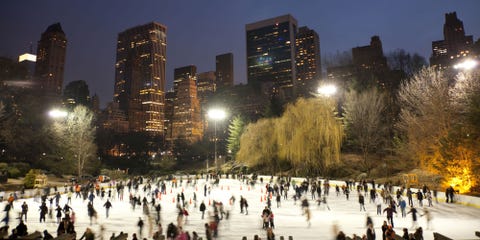 Ice Skating at Wollman Rink
A New York tradition that's been immortalized in films like
Love Story
and
Serendipity
, head to Central Park to ice skate amidst the romantic skyline scenery. For more information, visit
centralparknyc.org
.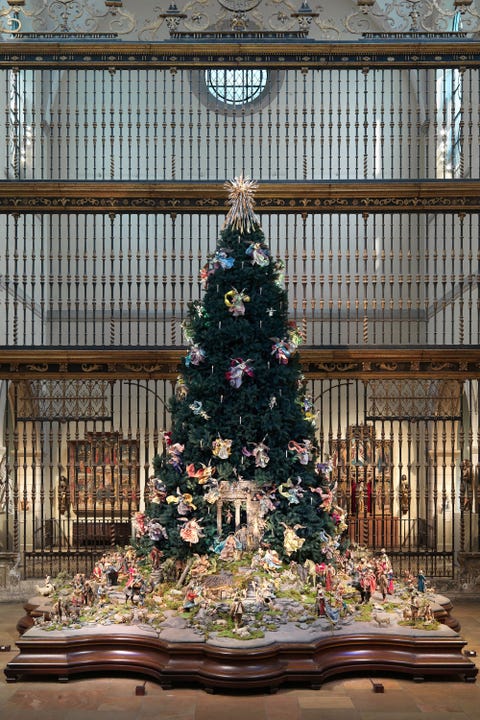 The Metropolitan Museum of Art Christmas Tree
Forgo the madness at Rockefeller Center in favor of another longstanding holiday season destination: the Met's towering Christmas tree and eighteenth-century Neopolitan nativity scene, complete with recorded music and light ceremonies. Get more information at
metmuseum.org
.
Neapolitan Nativity scene
Neapolitan Nativity scene
Neapolitan Baroque Crèche
This content is created and maintained by a third party, and imported onto this page to help users provide their email addresses. You may be able to find more information about this and similar content at piano.io