We Threw a SXSW Party to Celebrate the 'Veep' Cast, and Here's What Happened
There's no party like an MC party cause an MC party has Julia Louis-Dreyfus.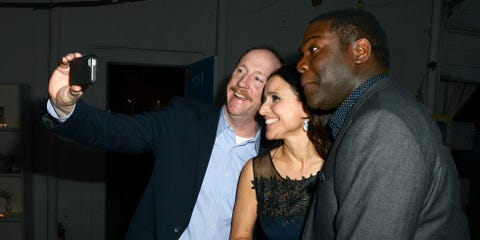 Last night, celebrities and friends gathered at Austin's Spotify House to celebrate the cast of Veep, who participated in an awesome SXSW panel with us yesterday morning. As Marie Claire's editor-in-chief Anne Fulenwider gave a toast thanking cast members Julia Louis-Dreyfus, Matt Walsh, and Sam Richardson, we settled in for a night of food, booze, and debauchery. (Just kidding about that last part.) (Kind of.) Here, a look behind the scenes.
This content is created and maintained by a third party, and imported onto this page to help users provide their email addresses. You may be able to find more information about this and similar content at piano.io