Recasting 'Clueless' for 2015
You will have *opinions* about our Cher.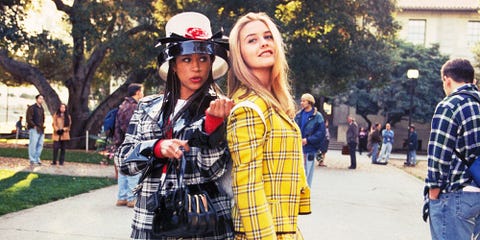 You guys know how I feel about remakes (mostly: whyyyy), but Clueless is one film I wouldn't mind seeing with contemporary actors and cell phones that aren't the size of cinderblocks. Just think of what they could do with Snapchat! In celebration of the seminal teen movie's 20th anniversary, we've handpicked our dream cast, which we know you'll have strong feelings about. In conclusion, may I remind you that 1) that's why we've got a comment section and 2) it does *not* say RSVP on the Statue Liberty? Thank you very much.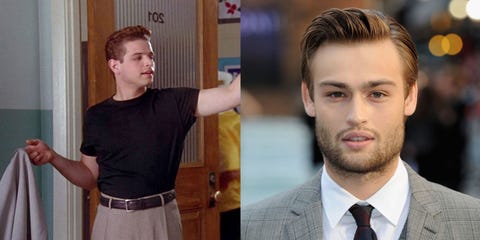 Paramount Pictures, Getty
Couldn't you see him as Cher's "disco-dancing, Oscar Wilde-reading, Streisand ticket-holding" love-interest-for-a-minute? Besides being a total Baldwin, Booth has played Romeo opposite Hailee Steinfeld's Juliet, so he's got the whole dreamy/knee-buckling thing down.
Paramount Pictures, Getty
He's probably a nice dude IRL, but we need a guy with a vaguely douchey-hot exterior for Elton, and that's kinda what's goin' on here.
Mel: Robert De Niro/Jane Fonda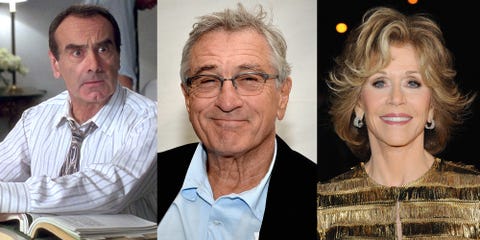 Paramount Pictures, Getty
Option 1: Bob De Niro, because he would deliver that ".45 and a shovel line" *flawlessly,* along with everything else. (And he already did Meet the Fockers, so I don't think he'd turn this role down.) Option 2: Jane Fonda, because why does the mom always have to die, huh? Just imagine her as a badass, take-no-prisoners litigator who's also a total Betty. Done.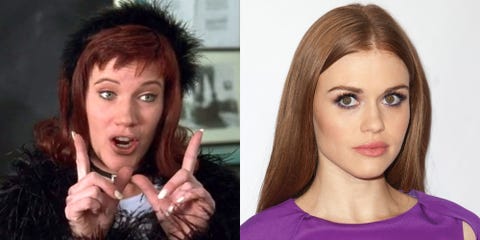 Paramount Pictures, Getty
What with her time on Teen Wolf and all, it would seem Holland Roden knows her way around the high school hallways. And I dunno, she just seems like she'd be great at always trying to one-up Cher.
Murray: Michael B. Jordan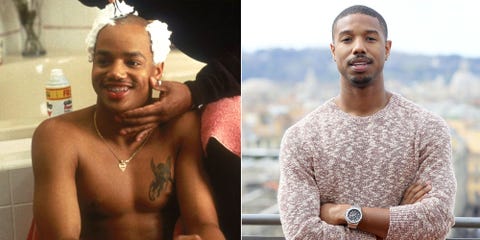 Paramount Pictures, Getty
Donald Faison could very well pick up right where he left off, but Michael B. Jordan also has the right adolescent-boy swagger tempered with that "whatever you say Ms. Dionne" sensitivity. It doesn't hurt either that he's buds with our Josh, which should make filming Miss Geist's wedding extra fun.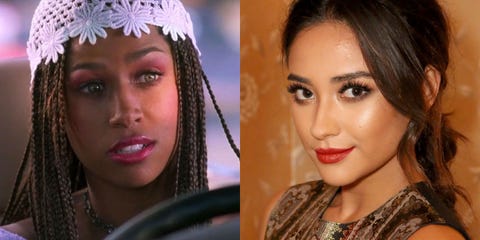 Paramount Pictures, Getty
Speaking of Ms. Dionne, our vote goes to PLL's Shay Mitchell, whose MO is portraying girls who know what it's like for people to be jealous of them. We're confident she could pull off all the Moschino outfits we're planning to costume her in.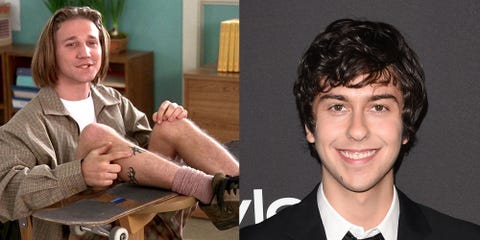 Paramount Pictures, Getty
What can we say? He's really good at being the wacky, fringe-y kid.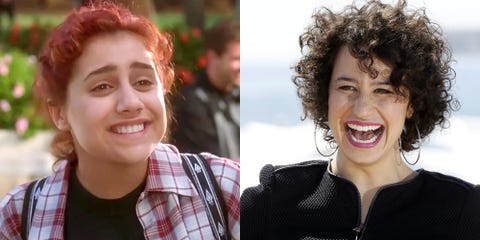 Paramount Pictures, Getty
First and foremost: It is impossible to fill Brittany Murphy's shoes. But in honor of the role that made her famous, we're pulling out all the stops: AKA Broad City's Ilana Glazer. She'd be so good at offering unwavering friend-affirmation—barring her "virgin who can't drive" period—and a wiggly, squirmy eagerness that's perfect for the part.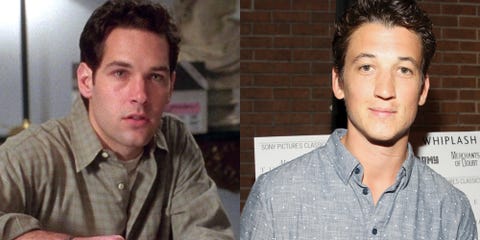 Paramount Pictures, Getty
This is right. That is all. (K FINE. He likes plaid shirts. He can play kind, genuine guys, but he's also got Josh's environmental-law-leaning intensity. He would be good at teasing Cher and watching Ren and Stimpy with her, even though it would probably be more like Adventure Time these days. He would kill the staircase scene.)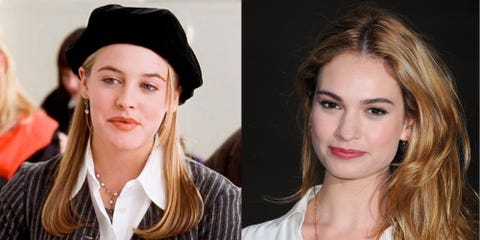 Paramount Pictures, Getty
I know, I know—"AN ENGLISH PERSON CAN'T PLAY CHER." But they *can* do really believable Valley Girl accents, as proven by Emilia Clarke, and we just haven't really got any actresses right now with the exact wide-eyed sparkliness this role requires. Plus James has played the fun-loving Lady Rose on Downton Abbey, as well as Cinderella, the sparkliest, widest-eyed teenage girl of all.
This content is created and maintained by a third party, and imported onto this page to help users provide their email addresses. You may be able to find more information about this and similar content at piano.io