The 14 Best Tattoo Artists on Instagram
Whether you're covered in tats or prefer to remain ink-free, there's no denying tattooing is an art.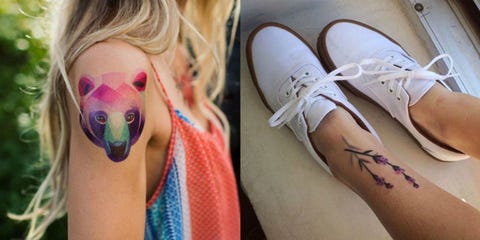 Whether you're covered in tats or prefer to remain ink-free, there's no denying tattooing is an art. Click through to see who's doing it best, and let these artists inspire your next piece (or just admire them from afar).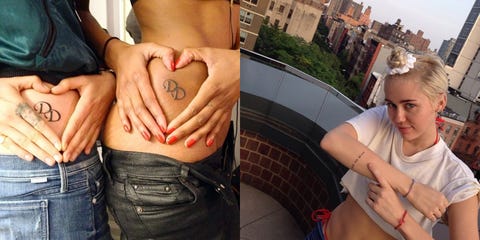 Bang Bang
Who: @bangbangnyc

Why: Keith "Bang Bang" McCurdy is a celebrity favorite; he's famously inked Rihanna, Justin Bieber, Miley Cyrus, Kylie Jenner and Cara Delevingne (he's responsible for the "DD" tattoo she and Jourdan Dunn got together last year). McCurdy opened his first shop in NYC last year, and his Instagram showcases his work alongside the pieces done by his talented team of artists. Can't get enough? Grab his brand-new book right here on November 17.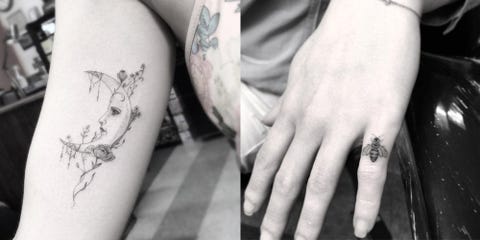 Dr. Woo
Who: @dr_woo_ssc
Why: Dr. Woo (real name: Brian Woo) is one of the most in-demand tattoo artists in LA. Working out of West Hollywood's Shamrock Social Club, he's inked the likes of Drake (famously, a praying hand emoji), Johnny Depp, and yes, Rihanna. According to the New York Times, his signature is a grouping of circles, arrows and dots, which fans have dubbed "Woo arrows."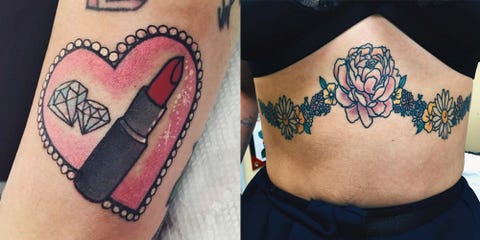 Lauren Winzer
Who: @laurenwinzer

Why: This Aussie has amassed a massive Instagram following thanks to her ultra-girly tattoos depicting colorful cartoon characters and vibrant floral arrangements.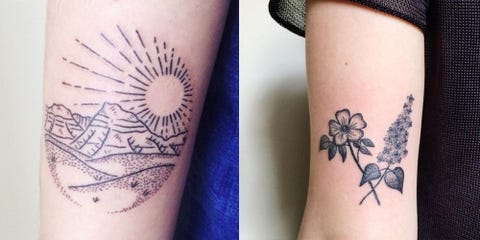 Tea Leigh
Who: @tealeigh

Why: Leigh is an illustrator who specializes in old-fashioned "stick and poke" tattoos, which use a needle to poke ink into the skin. Leigh's nature-inspired designs are beautifully delicate—and in high demand.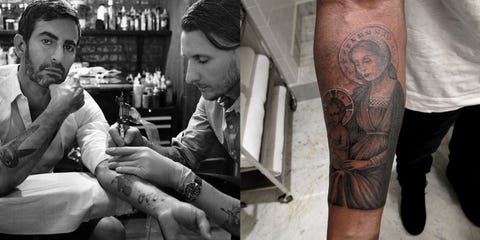 Scott Campbell
Who: @scampbell333

Why: Campbell is Marc Jacobs' go-to tattooer (he's also inked the likes of Courtney Love and Robert Downey Jr.) and is about to take the leap into world of performance art. On Thursday, November 12, he opens Whole Glory, a four-day show where he'll tattoo whatever he wants on complete strangers. Learn more about the legendary artist at the New York Times.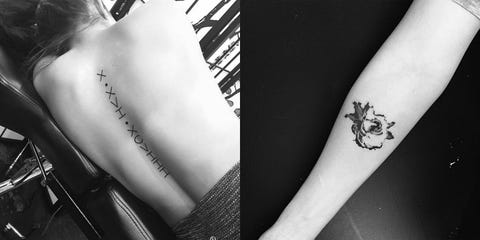 Jon Boy
Who: @jonboytatoo

Why: Those seeking tiny, delicate works or graphic larger pieces flock to Jon Boy at West 4 Tattoo.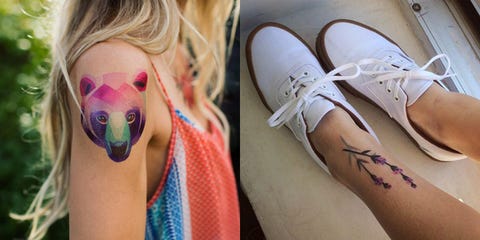 Sasha Unisex
Who: @sashaunisex

Why: Sasha specializes in colorful, water color-inspired pieces and just launched her own line of limited-edition temporary tattoos (left).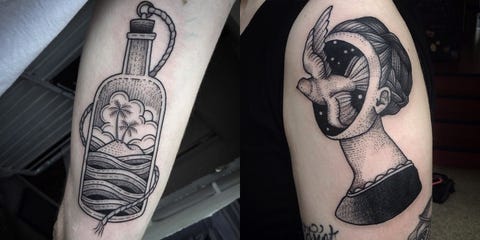 Susanne König
Who: @suflanda

Why: This German tattooist works solely in black ink to create surreal, highly-detailed pieces.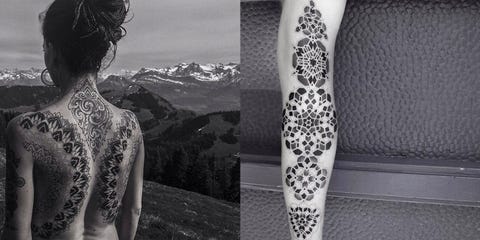 Corey Divine
Who: @coreydivine

Why: Divine's graphic, geometric tattoos are positively mesmerizing.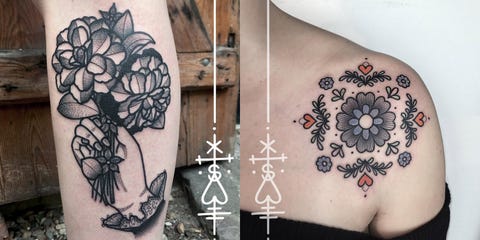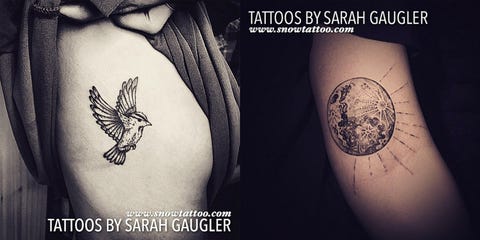 Sarah Gaugler
Who: @sarahgaugler

Why: Gaugler proves her range with an oeuvre that includes tiny, spare line pieces and heavier, detailed works—all rendered with precision and skill.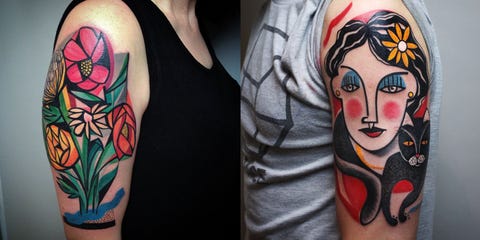 Who: @peteraurisch

Why: Aurisch works out of Berlin, adorning his customers with colorful, Picasso-inspired works.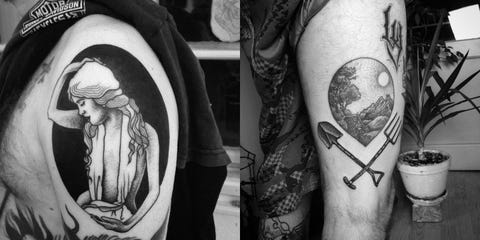 Who: @timorsuper
Why: This tattooist's ultra-detailed pieces range from the ultra-surreal to hyper-realistic.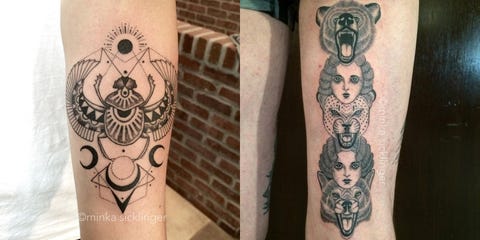 Minka Sicklinger
Who: @minkasicklinger

Why: Sicklinger's eye for detail translates into bold, geometric tattoos depicting spiritual and natural motifs, animals and the human form.
This content is created and maintained by a third party, and imported onto this page to help users provide their email addresses. You may be able to find more information about this and similar content at piano.io