Editors handpick every product that we feature. We may earn commission from the links on this page.
13 Holiday Gifts for the Booze-Loving Gal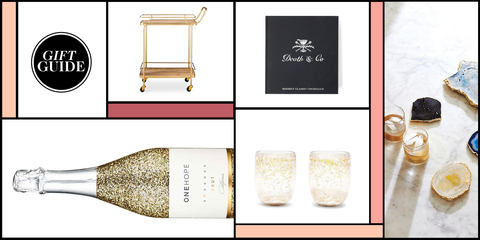 If her favorite question is: "Should we open a bottle of wine?", if she can list her three favorite liquors in order of preference, and if she can always recommend the best cocktail bar in a five-mile radius, she needs one of the gifts on this list.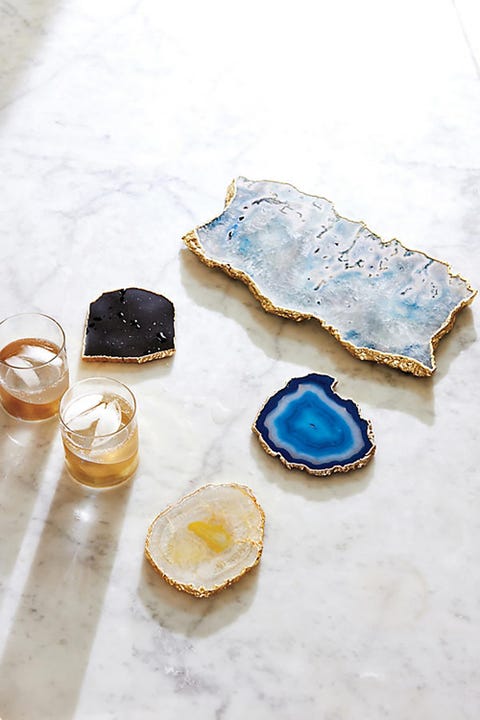 Fancy Coasters to Show She's Reached Adulthood Status
Geode Coaster, $14
Upgrade her coffee table (and keep it safe from pesky wine rings while you're at it).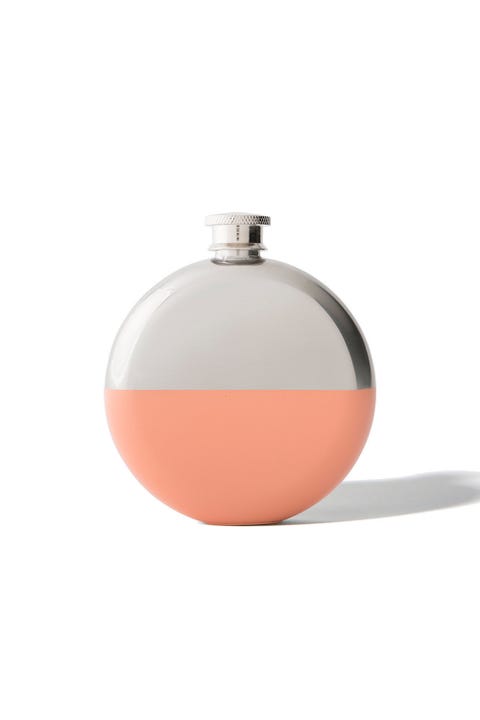 A *Very Cute* Flask
MAKO Flask, $14
It fits in the palm of her hand. You know, in case of an emergency.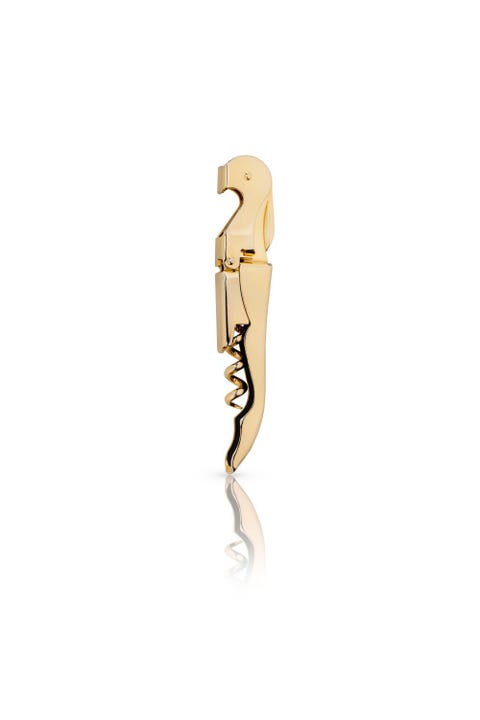 A Chic Corkscrew
Gold corkscrew, $14
For every queen on your list.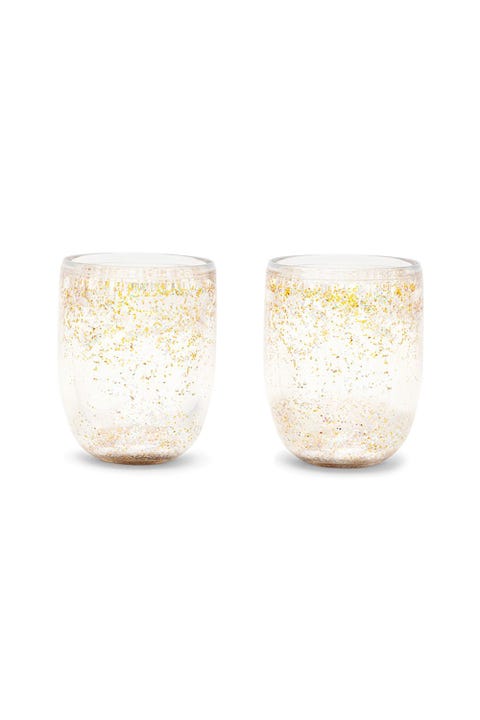 Adorable Wine Glasses
Set of 2 Ban.do Glitter Tumblers, $28
Because it's socially unacceptable to just drink glitter, unfortunately.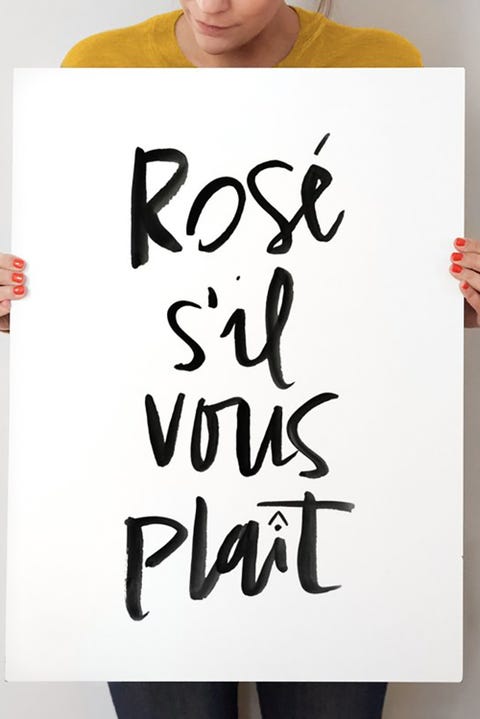 An Appropriate Piece of Art
Rosé Limited Edition Print from Minted, Starting at $93
Literally the only French she needs to know.
A Classy Wine Bucket
Crate & Barrel Marble Wine Cooler, $25
Chilled chardonnay the chiiiiiiic way.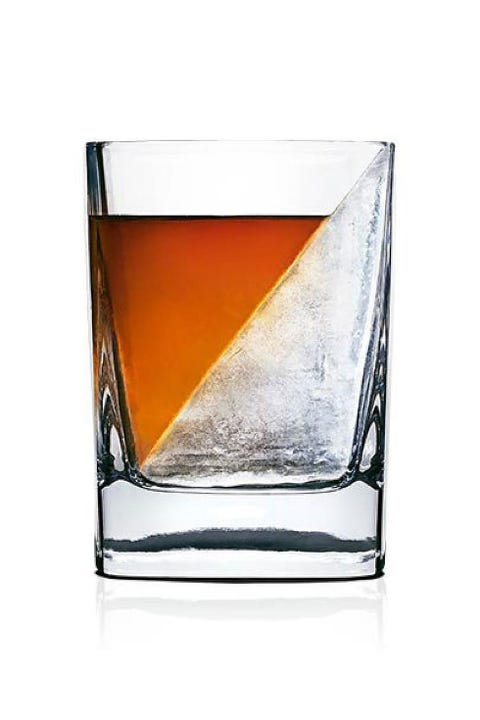 Cool AF Whiskey Cube and Glass
Corkcicle Whiskey Wedge, $18
For the perfect, slow-melting piece of ice to go with her whiskey (or tequila...or vodka...)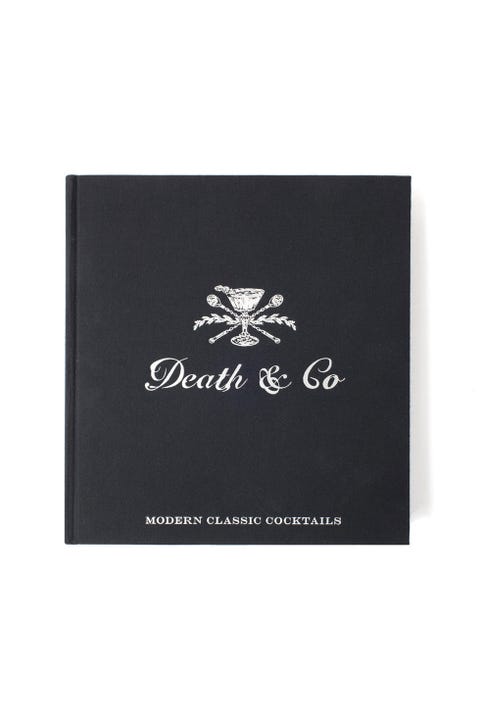 A Legit Cocktail Book
Death & Co: Modern Classic Cocktails, $24
From its award-winning namesake cocktail bar, Death & Co: Modern Classic Cocktails features 500 cocktail recipes, plus tips, tricks, tools, and must-know facts about booze.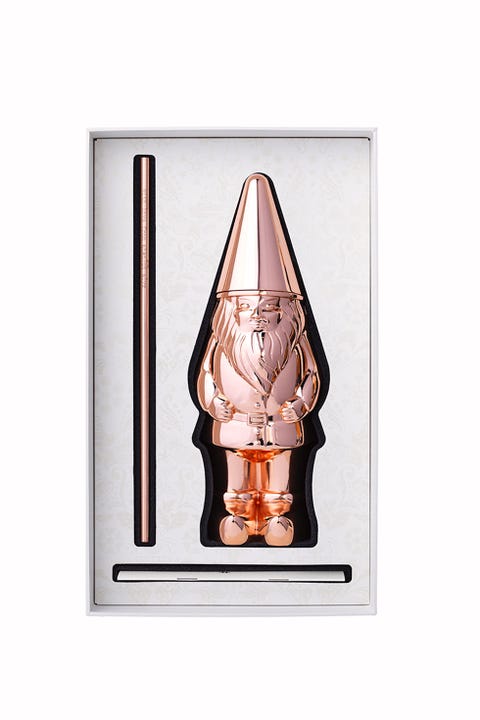 A Drinking Vessel Perfect for Instagram
Absolut Elyx Copper Gnome Gift Set (with recipe booklet), $80
This copper gnome is everything she never knew she wanted. *Takes a snap/Insta story shot/Instagram...* (Bonus: Absolut Elyx and Water for People will provide access to one week of safe water to someone in need for every set sold.)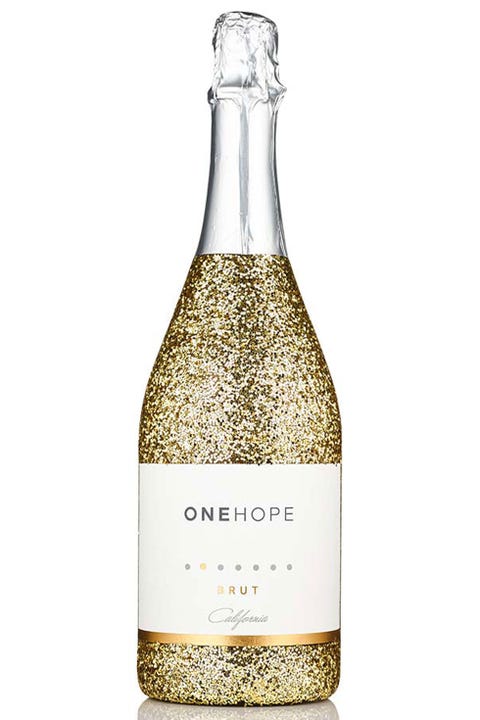 Festive Booze for a Good Cause
ONEHOPE Glitter Edition Brut Sparkling Wine, $59
No booze lover will *not* appreciate a good bottle of bubbly. Especially when it's covered with glitter. And especially when it provides 15 meals to a child in need.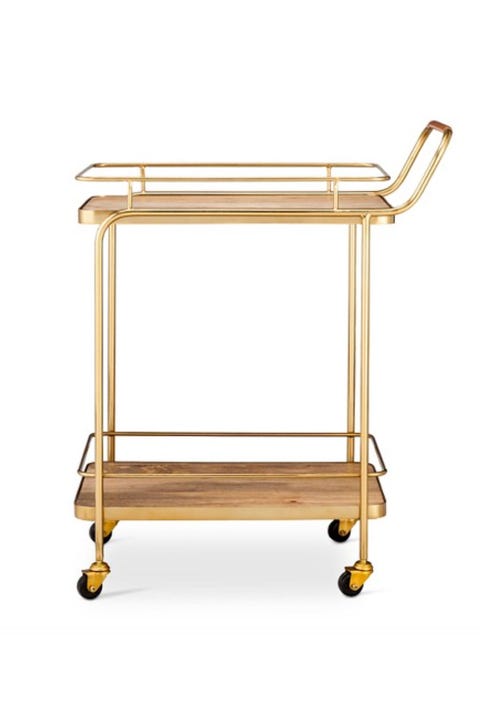 Something to Put It All On
Target Threshold Bar Cart, $108
BFF status/Best Sister/Favorite Person for all time? Achieved.
A Throwback to Her College Days
College-Town Map Rocks Glass, $14
If she insists on you tailgating every Saturday, you might as well give her something she'll appreciate.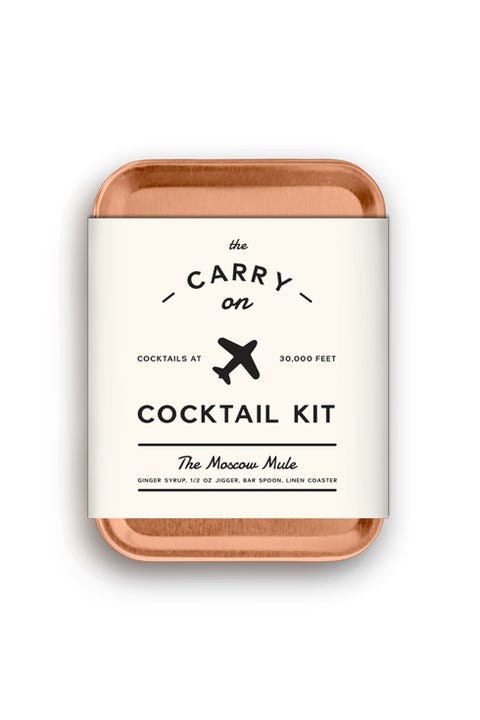 A Nod to Her Jet-Setting (Wannabe?) Lifestyle
Cocktail Kit, $24
Make sure she's set no matter where she is—even if it's 36,000 feet up.
This content is created and maintained by a third party, and imported onto this page to help users provide their email addresses. You may be able to find more information about this and similar content at piano.io