Let's Not Forget: 6 Things That Are Still F*cked in 2017
This next year is the time to solve some *major* problems.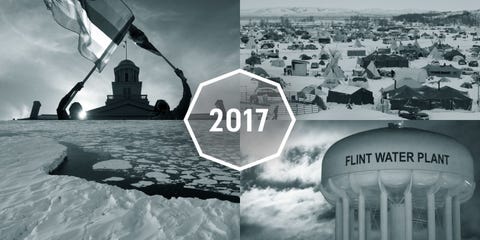 Getty/Design by Betsy Farrell
The year 2017 is the light at the end of the very dark tunnel that was 2016. It's been a rollercoaster of emotions: 2016 was the year that love died, countless legends passed away, and, you know, Trump happened. Now, it's 2017 and hope for the world is renewed, but not before we address a few unresolved issues. Here's a look at some of the messes 2016 made that we'll have to clean up in 2017.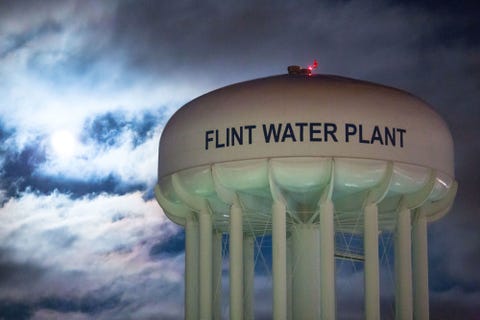 The Flint Water Crisis
The water crisis in Flint, Michigan is far from over. What began in 2014 as a change in the city water supply from Lake Huron to the historically low-quality Flint River led to a state of emergency and public health crisis, CNN reports.
The year 2016 brought some progress, including a visit from President Obama, the implementation of a water pipe replacement program, and a criminal investigation that has charged two state-appointed emergency managers so far, according to the New York Times. Additionally, in November a federal judge ruled that Flint city officials must deliver bottled water to any home that doesn't have a government-verified filter, CNN states.
But for many Flint residents, getting safe drinking water is still a struggle. Here's hoping that every Flint resident gets access to clean drinking water and those responsible for the crisis are held accountable in 2017.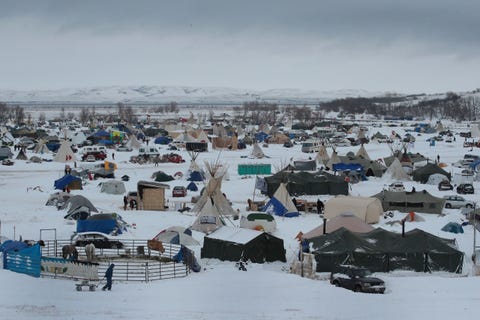 The Dakota Access Pipeline at Standing Rock Resolution Might Be Temporary
The Dakota Access Pipeline protest at Standing Rock culminated in what was seen as a major victory for the Native American tribe in December—but many fear the victory may be temporary. After thousands protested in North Dakota facing arrest, like Shailene Woodley, a federal judge ruled to halt construction on the pipeline while other routes were explored, the Washington Post reports. But according to CNN, tribal leaders are concerned that the Trump administration and other pipeline supporters will push the project ahead in 2017. In addition, NPR reports some protestors have remained at the site in North Dakota to ensure that the drilling does not continue. Only time will tell how this unfolds in 2017.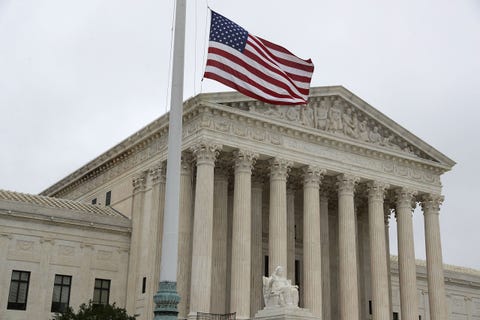 The Supreme Court Vacancy *Still* Has to be Filled
The Supreme Court has had a vacancy since Justice Antonin Scalia died in February. Obama's nominee for the spot, Merrick Garland, has been stalled by the Republican-controlled Senate since March, which is an unprecedented delay. Garland now holds the unfortunate title of the longest-pending Supreme Court nominee in history, ABC News reports.
President-elect Trump will be tasked with filling the Supreme Court vacancy in 2017 and will likely pick from the list of 21 conservative potential nominees he released, according to NPR. In addition, Trump will inherit 103 judicial vacancies from Obama when he takes office in January, which is an uncommonly high number, the Washington Post reports.
What does this all mean? Well, Trump will be able to reshape the judiciary system with his conservative appointments starting in 2017, most notably as he fills Scalia's long-vacant seat on the Supreme Court.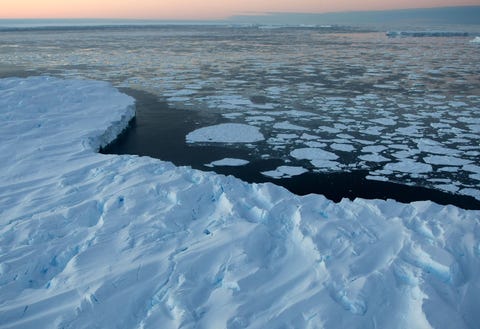 Climate Change Will Remain a Major Concern in 2017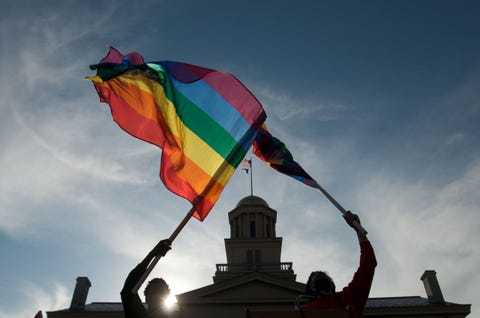 Transgendered Rights May Be Decided on a National Level
Laws protecting transgendered people across the United States have made headlines in recent years, mainly concerning what bathroom transgendered people are legally allowed to use. It's an issue that even Obama and Trump agree on: Trump said that transgendered people can use whatever bathroom they want back in April, according to the New York Times.
But 2017 will mark the first time the issue is heard by the Supreme Court. The Supreme Court recently announced that during this term, it will rule on a case deciding whether a transgendered boy is allowed to use the boys bathroom at his high school in Virginia, CNN reports. Currently, laws vary state-by-state, like the law in North Carolina that requires transgendered people to use the bathroom of the gender that appears on their birth certificate. 2017 might be the year transgendered rights are decided—and hopefully protected—on a national level.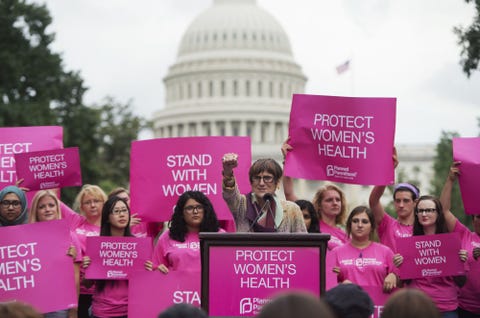 Women's Healthcare May Face Restrictions
In 2016, women made major strides (i.e. Hillary Clinton, who is still history-making even with her loss), and faced some missteps (i.e. Trump's disgusting comments 😡). In 2017, the issue at hand won't be shattering glass ceilings. Rather, women will have to fight for their reproductive rights. The right to a legal, safe abortion will be at stake as Trump has repeatedly said he will appoint a Supreme Court nominee who opposes Roe v. Wade, meaning the landmark case may be overturned, the New York Times reports.
Next up, Trump has [link href="https://www.marieclaire.com/politics/a18913/donald-trump-defends-planned-parenthood-gop-debate/" 0="data-tracking-id="recirc-text-link"" link_updater_label="external_hearst" target="_blank"]promised to defund Planned Parenthood, leaving the 2.5 million women and men who visit a Planned Parenthood every year for health care with limited options. And lastly, if Republican-dominated Congress repeals the Affordable Care Act, millions of women will lose their health insurance and access to reproductive care, The Times reports. No matter where you fall on the political spectrum, a country without reproductive rights is terrifying—and *extremely* dangerous— for all women.
This content is created and maintained by a third party, and imported onto this page to help users provide their email addresses. You may be able to find more information about this and similar content at piano.io