Let's Not Forget: 6 Things That Are Still F*cked in 2017
This next year is the time to solve some *major* problems.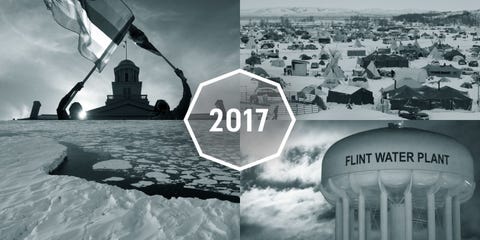 Getty/Design by Betsy Farrell
The year 2017 is the light at the end of the very dark tunnel that was 2016. It's been a rollercoaster of emotions: 2016 was the year that love died, countless legends passed away, and, you know, Trump happened. Now, it's 2017 and hope for the world is renewed, but not before we address a few unresolved issues. Here's a look at some of the messes 2016 made that we'll have to clean up in 2017.
This content is created and maintained by a third party, and imported onto this page to help users provide their email addresses. You may be able to find more information about this and similar content at piano.io