6 Inspiring Women from Around the World
Meet the six phenomenal women honored at the annual Vital Voices gala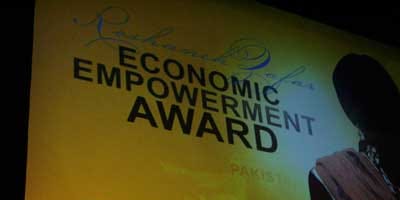 Vital Voices Global Partnership, an organization committed to nurturing female leaders, has consistently supported those who pursue personal missions to protect and empower women in their communities. Meet the six phenomenal women honored at its annual gala in Washington, DC.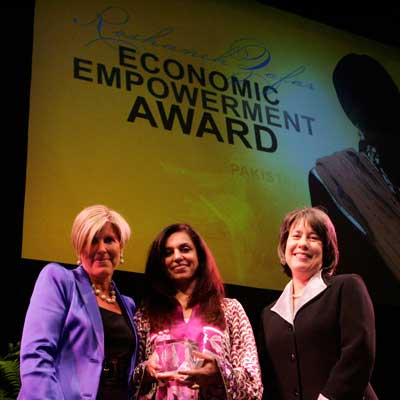 Roshaneh Zafar
Pakistan

In Zafar's native Pakistan, it can be hard for women to get loans to start their own businesses or support their families, especially if they are head of the household. Zafar set out to remove such gender-based obstacles and founded the Kashf Foundation, the country's first specialized microfinance institute, in 1996. To date, it has distributed $225 million in loans to over one million low-income families.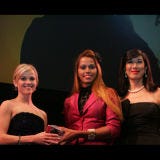 Panmela Castro
Brazil

As a graffiti artist, Castro took her talent to Rio de Janeiro's favelas — or slums — and painted murals to inform women about new laws protecting the rights of domestic violence victims. To further her impact, Castro co-founded Artefeito, an organization that uses art as a medium to promote socially conscious campaigns.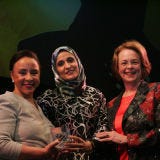 Afnan Al Zayani
Bahrain

Defying cultural norms, Al Zayani took at job at her family-run business, Al Zayani Commercial Services. She quickly rose through the ranks and bought the company from her family in 1999. As CEO, Al Zayani, began mentoring other women business owners and took on a leadership role in the Bahrain Businesswomen's Society. Beyond the corporate world, she has lobbied for laws that would protect women's rights in cases of divorce and child custody.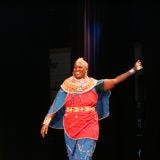 Rebecca Lolosoli
Kenya

Disturbed by abuse that rendered women voiceless and often ostracized — rape, female circumcision, forced marriage — Lolosoli wasn't afraid to speak out. But when she visited village meetings to promote women's rights, she was beaten for her audacity. In 1990, Lolosoli and 16 other women formed the Umoja Uaso Women's Organization and created a refuge for female victims of abuse. Powered by the sales of their jewelry and crafts, the Umoja women have established a community center and a school.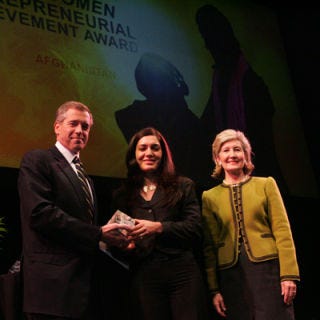 Andeisha Farid
Afghanistan

Farid grew up in refugee camps outside Afghanistan. When she moved to Pakistan for college, she began tutoring other Afghani women and children who didn't have the same opportunities for formal schooling. After working with a nonprofit there, Farid moved back to Kabul in 2007 and founded her own organization, Afghan Child Education and Care Organization, which now runs 10 orphanages in Afghanistan and Pakistan, housing more than 450 children.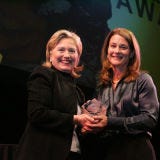 Melinda French Gates
United States

Since leaving Microsoft, where she was General Manager of Information Products, Gates has focused on the nonprofit sector and has co-chaired the Bill and Melinda French Gates Foundation since 1996. Working to achieve social and economic equality, Gates focuses on increasing access to health care and reducing extreme poverty in the United States and abroad.
This content is created and maintained by a third party, and imported onto this page to help users provide their email addresses. You may be able to find more information about this and similar content at piano.io