'XO, Kitty' Season 2: Everything We Know
Will Kitty return for another semester at KISS?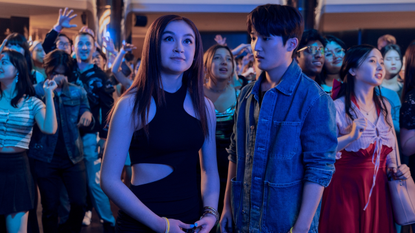 (Image credit: PARK YOUNG-SOL/NETFLIX)
Netflix's new series XO, Kitty is a can't-miss for both rom-com and K-drama fans, following the youngest Song Covey sister from the To All the Boys franchise as she jets off to attend an elite boarding school in Seoul. Kitty met a ton of new friends and got into a lot of chaotic drama during her first semester away, which means there are several cliffhangers to pick up for a possible season 2 of XO, Kitty. Here's everything we know so far about the show's renewal chances.
Has 'XO, Kitty' been renewed for season 2?
It's official: Kitty's headed back to Seoul!
Netflix just announced that the To All the Boys spinoff will return for a second season, with the renewal arriving four weeks after the teen rom-com arrived on the streamer. The show's main cast announced the news themselves via Instagram, with a cute clip showing the five actors passing a note along to Kitty herself, Anna Cathcart. "Thank you so much to everybody who watched season 1. We cannot wait to do it again," she says.
For anyone interested in ratings stats, XO, Kitty debuted at no. 2 on the streaming giant's English TV List with 72.1M hours viewed. The first season also reached the Top 10 in over 90 countries, and spawned tons of praise and fancams on social media. (So. Many. Minho. Fancams.)
When will 'XO, Kitty' season 2 come out?
It's harder than usual to predict when our favorite shows will return, mostly because the current Writers' Guild of America strike is predicted to "take a while." There's also the question of the actors' schedules, especially since star Anna Cathcart is currently attending the University of British Columbia. Basically, our return to KISS depends on how quickly the show's renewed and whether the Alliance of Motion Picture and Television Producers (AMPTP) and the WGA resume fair negotiations.
What will happen on 'XO, Kitty' season 2?
Spoilers for season 1 ahead. Kitty's first semester at KISS is tumultuous, to say the least. Between adjusting to the strict academic standards, living in the boys' dorm to avoid her roommate's constant livestream (which, why was the roommate not expelled instead of Kitty??), and trying to bring her relationship with Dae from online to in-person, Kitty had an entire high school career's worth of drama crammed into a few months. The season ends with Kitty passing her finals but being expelled from KISS because of the whole living-in-the-boys-dorm situation, and she packs up all of her things to return home for winter break.
However, since this is a TV show, it seems like Kitty will get her place back at school courtesy of Yuri, whose relationship with Kitty has gone from (faux) romantic rivals to sweet acquaintances, to a friendship loaded with romantic tension (!). Kitty wasn't able to share her feelings for Yuri since Juliana just arrived back in town, but that just sets up an intense love triangle for a possible season 2.
Actually, make that a love rectangle, since Min Ho appeared on Kitty's flight to admit that he was falling in love with her. Kitty and Min Ho have gotten over their animosity to become real friends, so Kitty may also have a soft spot for the skincare enthusiast. Plus, if Dae isn't entirely over her by the time she gets back, Kitty will be dealing with a love...rhombus? At least she'll have a platonic bestie in Q.
Of course, XO, Kitty is about more than teen love shenanigans. There's also Kitty's quest to learn more about her mom's year at KISS. She may have gotten distracted this season with the whole pregnancy thing, but she remembered in the finale that she still has to investigate her mom's teenage first love. So there will also be a sweet mystery waiting for her return.
Will any of the 'To All the Boys' cast members appear in season 2?
Luckily for To All the Boys fans, XO, Kitty includes several Easter eggs toward the original series and Lara Jean and Peter's love story. (In one full circle moment Kitty even worries she's turning into LJ.) The youngest Song Covey sister also gave updates on where her two older sisters end up four years after Always and Forever. Margot (who was played by Janel Parrish) is still in the U.K. after college, where she was able to track down Juliana as Kitty's favor to Yuri. Also, Lara Jean (Lana Condor) and Peter (Noah Centineo) are still together! (Yay!)
So far there's been no word whether Condor, Centineo, or Parrish might appear in future XO, Kitty episodes. However, the Peter actor has said that he would be up for a return. In a 2020 interview, Centineo said, "If Jenny Han writes a fourth book, sign me up!"
What have the cast and crew said about 'XO, Kitty' season 2?
Some of the show cast members have shared their thoughts on Kitty's many romantic options. In a Teen Vogue interview, Minyeong Choi revealed that he believes Kitty and Dae should move forward solely as friends.
"First of all, I think he should accept [the breakup] because Kitty was pretty clear about it. And if he loves her…. Not 'if.' He does love her, so he has to respect that part too. That's one of the ways to love her," he told the outlet. "It's really sad that giving up should be a way to love her, but I think he should. [And also] one of the reasons that I want him to remain as a friend [is it] could open up the possibilities in the future. Who knows?"
"I would want him to learn how to transform his relationship [with Kitty] from lovers to friends," Choi added. "I think that's really hard, but if you can do that, you can still keep...the person. That's not only about just partners; it's just love again. So I really hope that Dae keeps the love towards Kitty."
So Choi may not be Team Dae, but as for Team Yuri vs Team Min Ho, the actor made his stance clear. "Actually, I'm #TeamKitty," he told the outlet. "I want her to be happy, and I want her to find what she loves [without necessarily being in a relationship.]"
Min Ho actor Sang Heon Lee was also asked about whether his character should end up with Kitty, but he admits that it's hard to guess where the pair will stand after Min Ho's finale confession.
"I don't know what's going to happen. To be honest I have no idea how she'll answer him," he told Teen Vogue. "It's a very complicated situation. I have no idea, I can't answer that."
Celebrity news, beauty, fashion advice, and fascinating features, delivered straight to your inbox!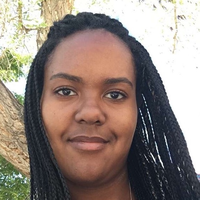 Contributing Culture Editor
Quinci LeGardye is a Contributing Culture Editor who covers TV, movies, Korean entertainment, books, and pop culture. When she isn't writing or checking Twitter, she's probably watching the latest K-drama or giving a concert performance in her car.