Tadashi Shoji Previews Spring 2014 Collection
Tadashi Shoji gives MarieClaire.com an exclusive look into his Spring 2014 collection and it's nothing but pretty pastels ahead.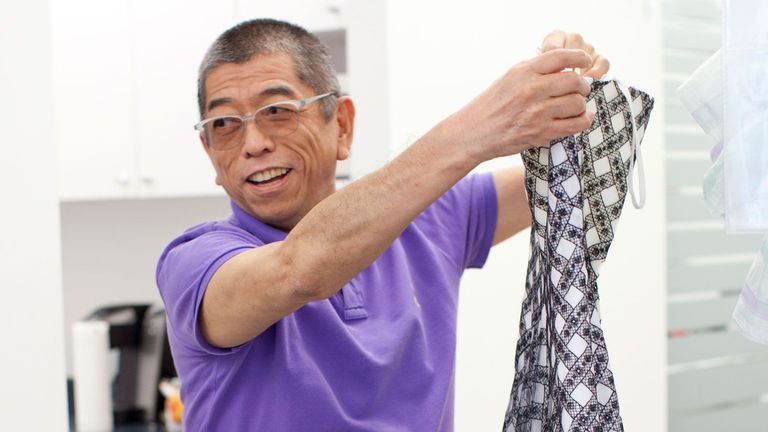 (Image credit: Kathryn Wirsing)
Mere days before his runway show at New York Fashion Week, Tadashi Shoji previewed his Spring 2014 collection exclusively for MarieClaire.com. Though menswear-inspired looks might have dominated fall shows, Tadashi's pastel-infused spring collection turned a soft shoulder to the trend. Celebrating classic femininity, Tadashi's collection featured tailored yet flowing dresses made from fabrics ranging from lace to neoprene.
"You don't need it anymore," Tadashi said of power suits of the 1980s and other menswear-inspired pieces. "You can show your sweetness, your femininity." But for Tadashi, that sweet effortlessness was achieved through intricate textile work. We loved how Tadashi winked at punk trends with handwoven fabrics that gave the illusion of plaids, which even seemed like a nod to 1990's nostalgia that we just can't get enough of. Take a look at some exclusive photos and videos from our preview with Tadashi below.