18 Work-Appropriate Pieces Under $130
Place your order now, wear said item next week.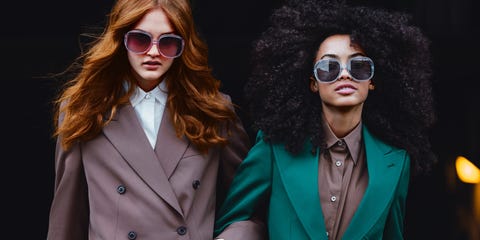 The majority of your closet is likely dedicated to work clothes (unless you WFH and live in sweats, in which case, I'm jealous). There are the black dress pants you wear three times a week, the sweater you live in for winter, and the shirt dress you throw on when all else fails. So it makes sense that whenever you're going shopping, new items have to also be "work appropriate." After all, you dress for the office more than anywhere else. Before you fork over $300 for a pair of designer slacks, however, remember there are plenty of affordable, professional pieces out there. You can find cute blouses or pencil skirts for under $130 (or under $100, even!). As proof, we've done the shopping for you.

This content is created and maintained by a third party, and imported onto this page to help users provide their email addresses. You may be able to find more information about this and similar content at piano.io