The Best Dressed of the 2010 Grammy Awards
The fashion hits of the 2010 Grammy Awards.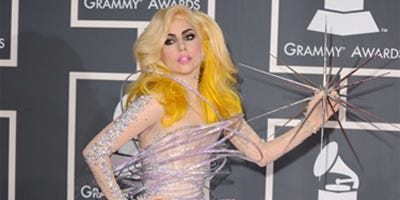 The fashion hits of the 2010 Grammy AwardsFor more award show style, check out the best-dressed list at this year's Golden Globes.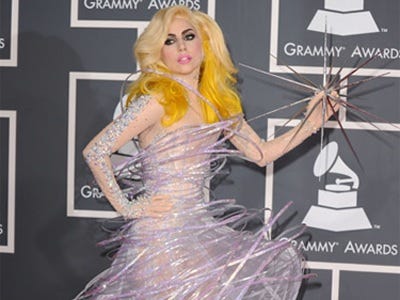 Lady Gaga
As is often the case with Lady Gaga, we're not exactly sure what's going on here...but we can't help but love her bold, art-meets-fashion choices.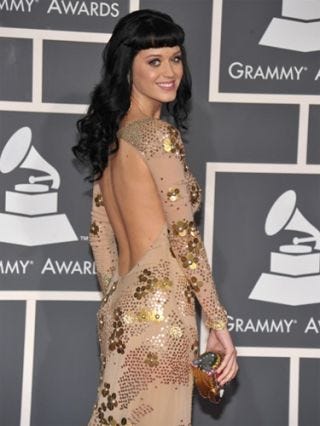 Katy Perry
Katy Perry softened her look with a gorgeous floor-length light pink gown, adding a sexy touch with gold detailing and an open back.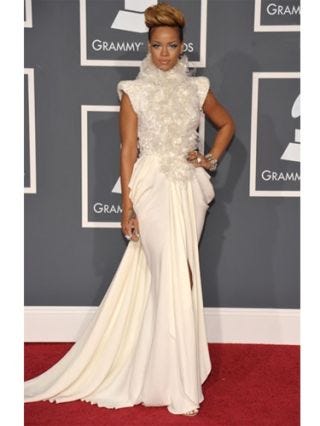 Rihanna
Never one to shy away from making a fashion statement, Rihanna combines a beautiful creamy white color choice, curve-hugging draping, and detailing and a shape that take this gown to the next level.
Keri Hilson
Bold and dramatic without being over the top, Keri Hilson's dress choice has it all: a flattering color, a sleek shape that hugs her in all the right places, and a little bit of glitz.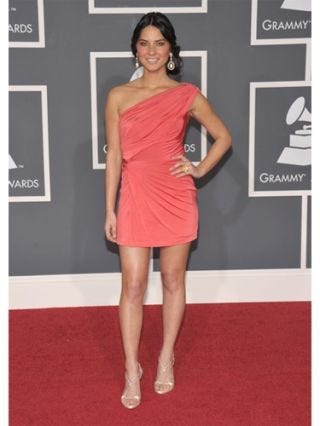 Olivia Munn
Olivia Munn shows off her gams and adds a fresh pop of color to the red carpet.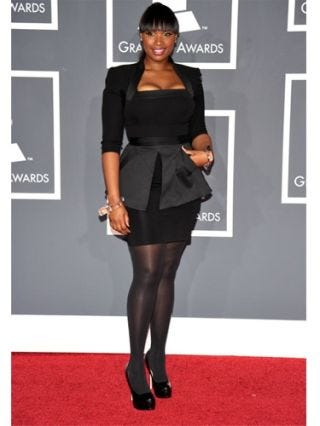 Jennifer Hudson
Making the LBD her own, Jennifer Hudson updated a classic with a strong, geometric shape that flattered her curves and sky-high black pumps.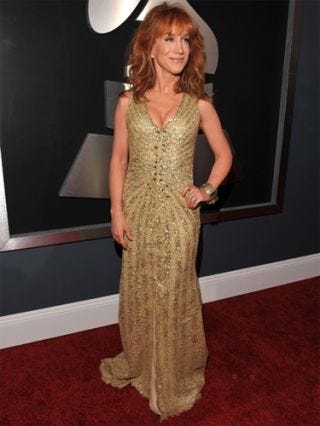 Kathy Griffin
Funny lady Kathy Griffin brings some serious glam to the red carpet in this gold, floor-length dress.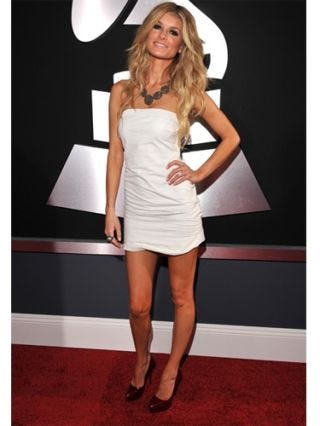 Marisa Miller
Marisa Miller shows off her supermodel curves and a little leg in a little white dress.
This content is created and maintained by a third party, and imported onto this page to help users provide their email addresses. You may be able to find more information about this and similar content at piano.io