Non-Basic Boyfriend Jeans Outfits
Jean-ius!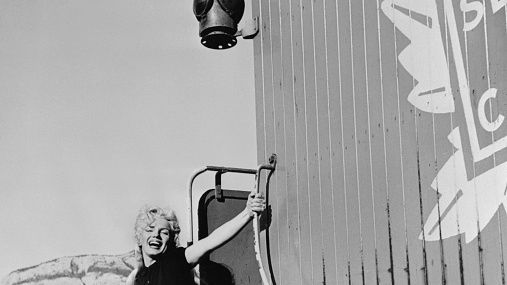 (Image credit: Bettmann)
There's something about menswear that has attracted women for decades. From oversized suiting to grandpa cardigans to the beloved boyfriend jean, we just can't get enough. The boyfriend cut is crafted to look like its been snatched straight from your man's closet, but tailored to fit a woman's body—hugging at the hip, but loose in the legs. (And who looked better in relaxed-style denim than Marilyn Monroe in The Misfits circa 1960?) You can even try a cuffed hem for just a hint of boyish charm. Not sure how to style a relaxed pair of jeans? We've got you! Keep on scrolling to see how we've styled out six of our favorite slouchy denim looks, whether you want to wear them with slides, sneakers, heels, or boots. Soon, you'll be wearing boyfriend jeans like a pro. The best part? You don't have to wiggle, shimmy, and jump-squat just to get into your jeans!
Taylor Ayers is fashion editor at Marie Claire covering the new editorial fashion trends, looks, and contemporary styles.