The Top Winter Shoe Trends for 2021-2022
Make the best of the season's footwear offerings.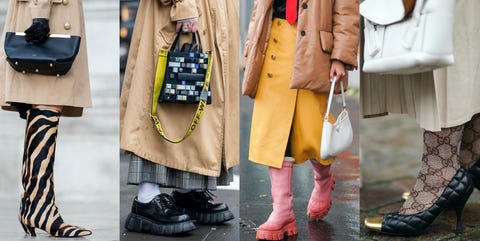 Once, a good winter shoe was hard to find, but with more designers focusing on both form and function, the cold-weather pickings are no longer slim. We can't seem to peel ourselves away from rugged soles—on oxfords and boots—or the endless varieties of cloud-like indoor-outdoor slip-on shoes. The good news is... we don't have to. This season, updating your winter wardrobe will be just that: a refresh, not a total re-do. For holiday or back-to-business looks, try out a sleek pointed-toe shoe or a knee-high silhouette. For relaxed days, we've got snuggly footwear, preppy vibes, and rugged outdoor-inspired boots. Keep on scrolling for the winter shoe trends to shop now.
This content is created and maintained by a third party, and imported onto this page to help users provide their email addresses. You may be able to find more information about this and similar content at piano.io