Dressed to Thrill: Diane Kruger in Thakoon
Our chic celebrity look of the day.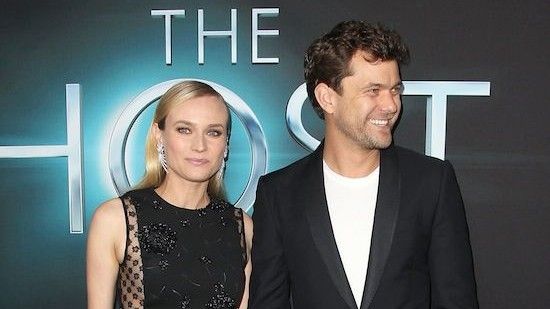 (Image credit: Marie Claire)
By now it's probably pretty clear that here at MC, our love for Diane Kruger knows no bounds. But when she always looks flawless, what's not to love? The latest instance of Kruger's sartorial perfection was last night at the premiere of her new sci-fi flick, The Host, which is an adaptation of a novel written by Twilight's Stephenie Meyer. The actress chose an ensemble that was fitting for the futuristic theme of the movie — a sequined Thakoon dress with sheer paneling from the designer's Fall 2013 collection, paired with perforated silver Jimmy Choo shoes and some ultramodern jewels. Kruger may play an icy, alien body-snatcher in The Host, but we are wholeheartedly in her corner when it comes to this look. As a bonus, we had to include her beau Joshua Jackson in the photo because — like we said before — what's not to love? When it comes to Pacey, absolutely nothing.