Zanna Roberts Rassi's London Olympics Diary
Marie Claire's Senior Fashion Editor hit London Town for two weeks of gold medal interviews, TV segments, and, of course, shopping (who can resist British TOPSHOP?!).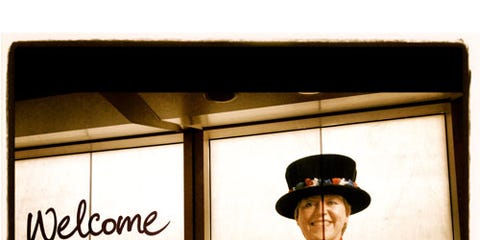 Marie Claire's Senior Fashion Editor hit London Town for two weeks of gold medal interviews, TV segments, and, of course, shopping — who can resist British STOP?!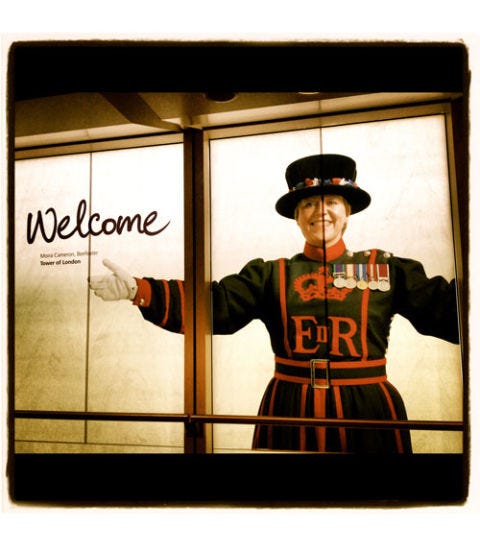 Welcome!
And so begins Zanna Roberts Rassi's London Olympics diary, covering the two-week event from the inside-out.
Bleary
"Straight off the redeye, straight to work. My flying travel essentials? White + Warren cashmere travel wrap and hoodie."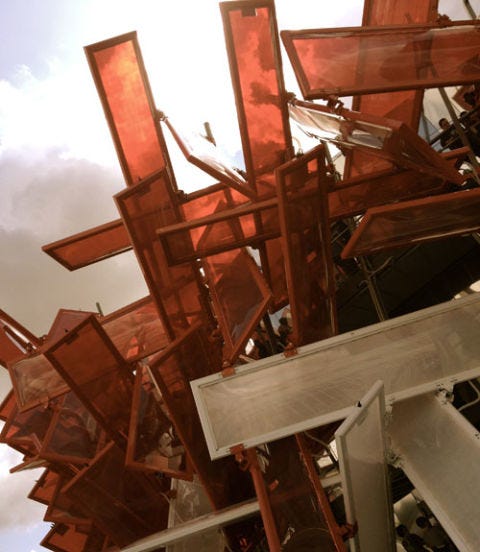 Coca Cola Beat Box
"Visitors create their own beat for London by remixing the sound of Olympic sports, as captured by Mark Ronson as he travelled the globe."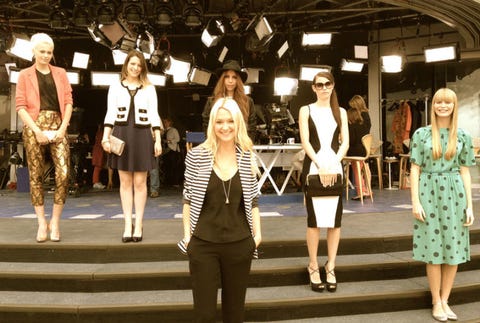 Get the London Look for Less
"Five models in five key London looks inspired by our favorite British celebrities. Thanks to all the gorgeous modes: Izzy, Natalie, Elle, Scarlet, and Jazzy." Check out the video, here.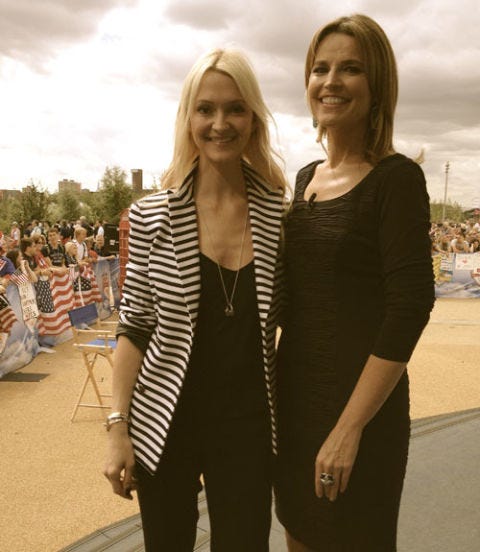 Savannah & Zanna
"My first segment with Savannah as the new co-anchor of TODAY. I can tell you she is adorable and makes what should be very unnerving — live TV (with an audience of more than 7 million) — feel like a girlie chat."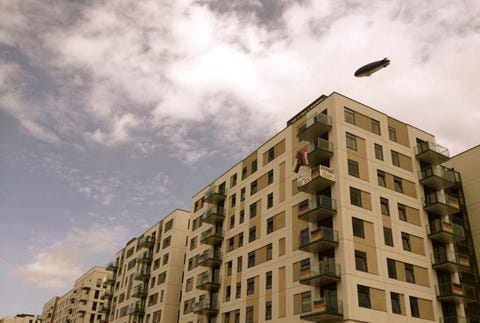 Olympic Village Apartments
"The fittest people on the planet live here, providing bedding for over 17,000 athletes and officials during the games. Countries are separated and stacked on top of their teammates." Take a peek inside, here.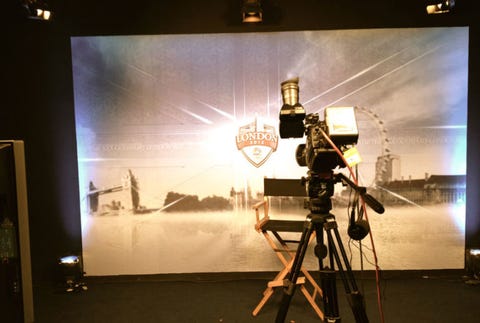 Access Set & Control Room
"Inside the NBC headquarters, aka Mecca — a vast area in the middle of the Olympic village where the army of 2,000-plus NBC workers all hustle to create the compulsive viewing we were all been glued to for two weeks."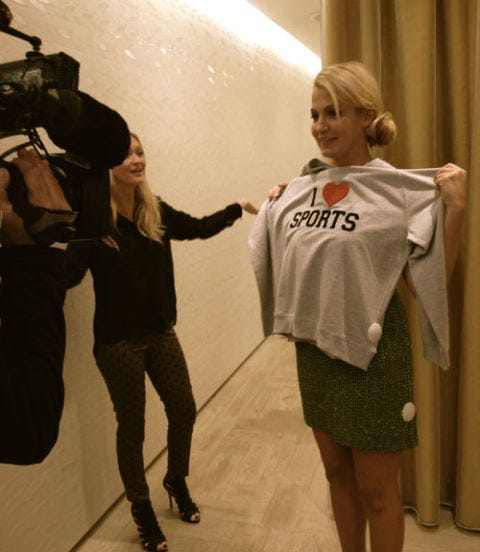 London Makeover
"Given free reign in the TOPSHOP flagship, aka The Mothership, I had a whale of a time giving the hilarious Michelle Beadle a London makeover." Watch the highlights, here.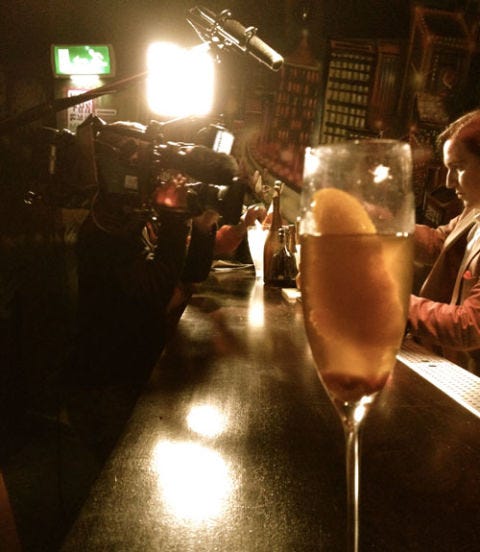 $3,000 Cocktail!?!
"I followed up the makeover with a $3,000 — yes, three, zero, zero, zero, dollar cocktail — at the exclusive London bar Chinawhite, a home away from home for winning athletes who get the drink free if they bring their gold bling! The drink was made of sugar, Hennessey, 24 carat gold flake champagne and a jewel that bumped up the price tag nicely! Owners were tight lipped on how many Ryan Lochte drank. PS: Tasted like cr$p."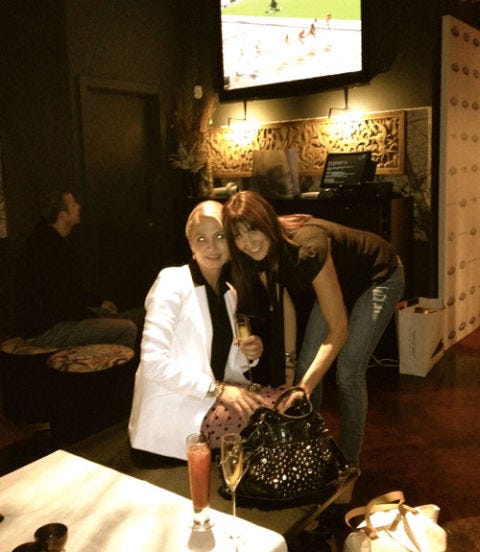 Lock-In
"In true Brit style, Michelle, Nicole Allowitz (the Access Hollywood stylist), and I got a private lock in at Chinawhite for some Olympics and cocktails."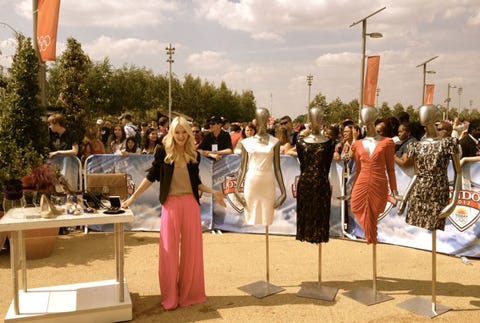 The Katwalk
"I gave an insiders look into Kate's London wardrobe wearing my Camilla & Marc pants which, along with the gossip on Kate's shopping habits, garnered a lot of attention!" See the TODAY segment, here.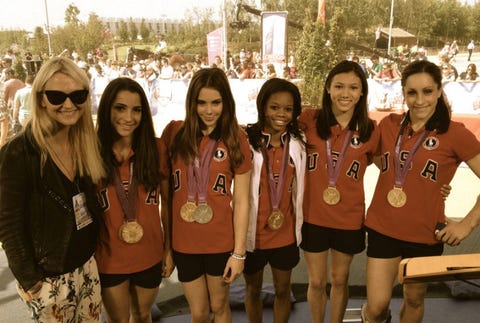 The Fab Five
"So despite their rigorous training and celebrating, these girls all knew and had an opinion on our September cover with Miley and just wanted to chat fashion. Let's go shopping, girls!"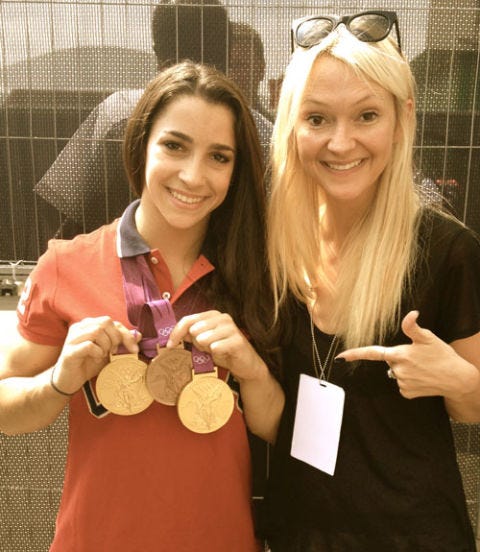 Aly Raisman
"Adorable, adorable. And a fan of MC. We love you, Aly!"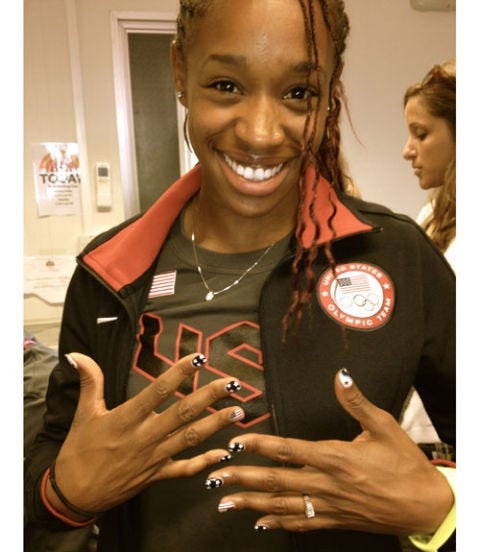 Janey DeLoach
"The Bronze medal beauty and I chat beauty over coffee in the greenroom. She says make up is out for competing, so relies upon her Minx Olympics manicure nails and red hair to make a fashion statement."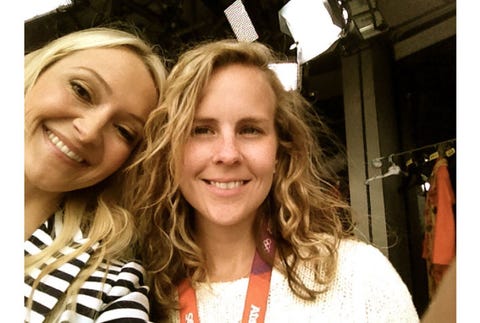 Peeps Who Make It Happen
"Katie Buckley, TODAY show producer, thanks for all your hard work on the segments."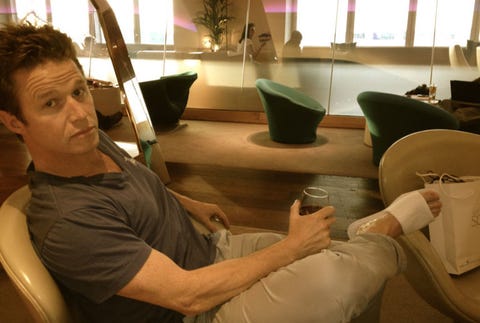 Billy Bush... Lounging?
"After an exhausting three weeks away from home and a five-hour (!) flight delay, what else is a guy to do. Billy and I retire in THE most luxurious airport lounge on the planet in Virgin Atlantic London Heathrow. I swear he didn't have a pedicure."
This content is created and maintained by a third party, and imported onto this page to help users provide their email addresses. You may be able to find more information about this and similar content at piano.io