Editors handpick every product that we feature. We may earn commission from the links on this page.
What to Wear to Work When You're Asking For a Raise
Chic, confident, and comfortable.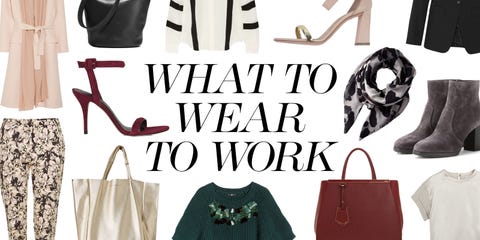 Asking for a raise is intimidating—there's no way around it. But up there with doing your research, laying out objectives, and getting the timing right, picking a perfect outfit is crucial to preparation. On the big day, you want to take your daily look up a notch, but make sure you feel comfortable and, above all, confident. To help guide you, we've styled sure-to-impress outfits around office wardrobe staples.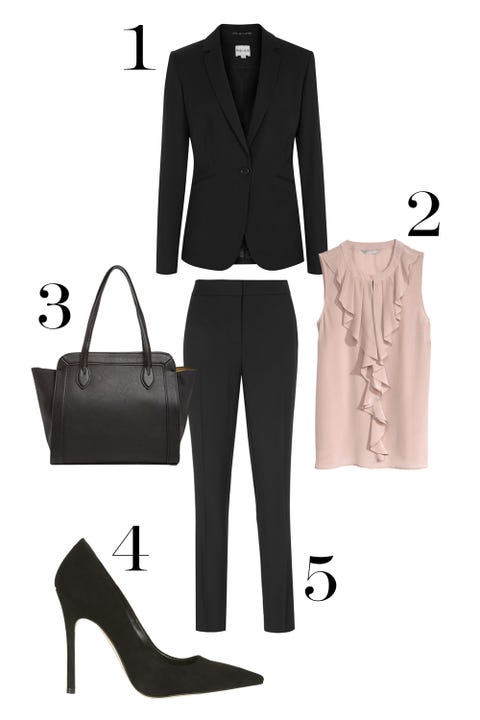 The Sharp, All-Business Suit
1. Reiss Slim Tailored Jacket, $370;
reiss.com
. 2. H&M Sleeveless Silk Blouse, $15 (was $39.95);
hm.com
. 3. DailyLook Vegan Leather Tote, $129.99;
dailylook.com
. 4. Topshop Gallop Suede Court Shoes, $95;
topshop.com
. 5. Reiss Slim Tailored Trousers, $195;
reiss.com
.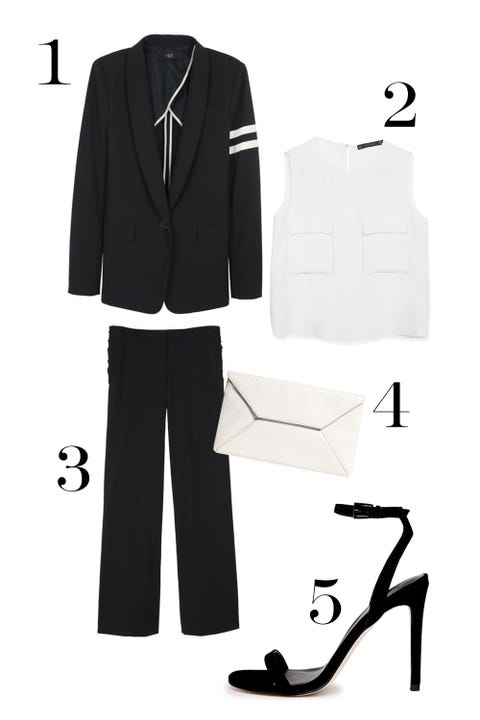 A More Relaxed, Yet Still Formal Suit
1. Tibi Milo Cape Back Blazer, $485;
tibi.com
. 2. Zara Top With Pockets, $22.99 (was $49.90),
zara.com
. 3. Tibi Milo Suiting Sailor Pants, $385;
tibi.com
. 4. ASOS Heads or Trails Heeled Sandal, $66.33;
asos.com
. 5. Pebble Calfskin Envelope Clutch, $148;
brooksbrothers.com
.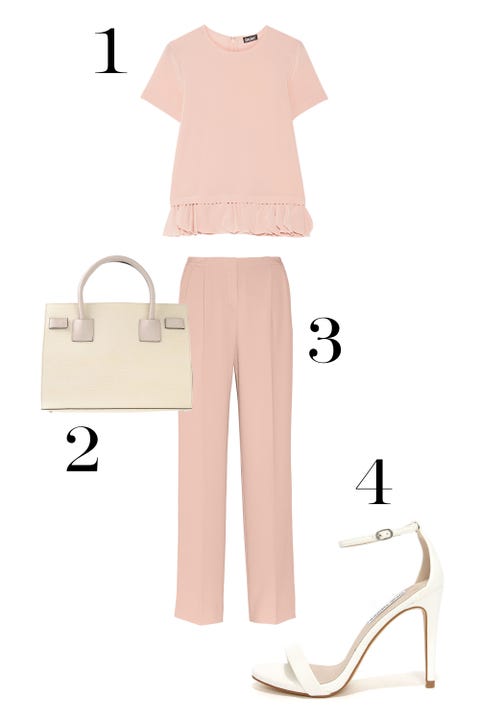 The Sophisticated Matching Set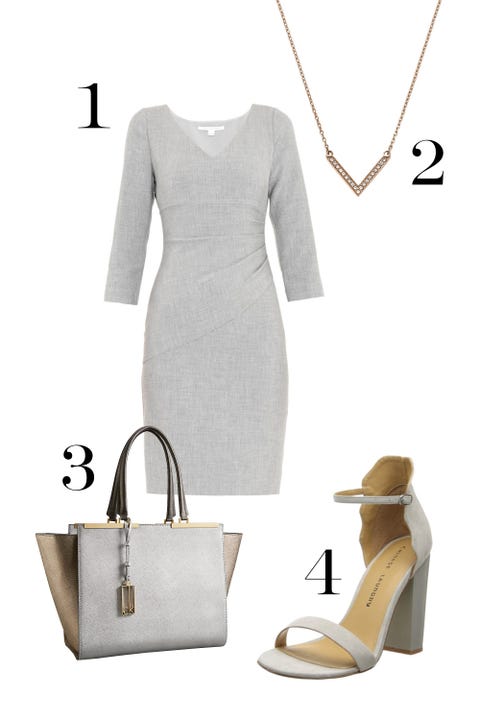 The Classic Shift Dress
1. Diane Von Furstenberg Bevin Shift Dress, $541;
matches.com
. 2. Michael Kors Rose Golven Pave Arrow Necklace, $115;
cusp.com
. 3. Calvin Klein Clea Metallic Saffiano Leather Shopper Tote, $149 (was $298);
calvinklein.com
. 4. Chinese Laundry Sea Breeze Sandal, $79.95;
amazon.com
.
This content is created and maintained by a third party, and imported onto this page to help users provide their email addresses. You may be able to find more information about this and similar content at piano.io