Buy This Not That: Work Wardrobe Upgrades for Summer
Because you can't wear a wool suit all year long (without suffering from heat stroke).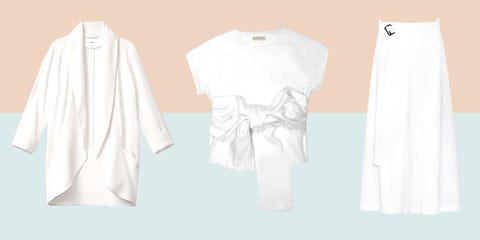 Design by Jennifer Baumgardner
It's getting warm and the sun's still up when you leave the office, but that's just the point, isn't it? That no matter how much you'd rather be camping out at a rooftop bar or the beach all day, duty (annoying, painfully) still calls. Here, consider five standard work-wear shapes and their way-fresher springtime replacements.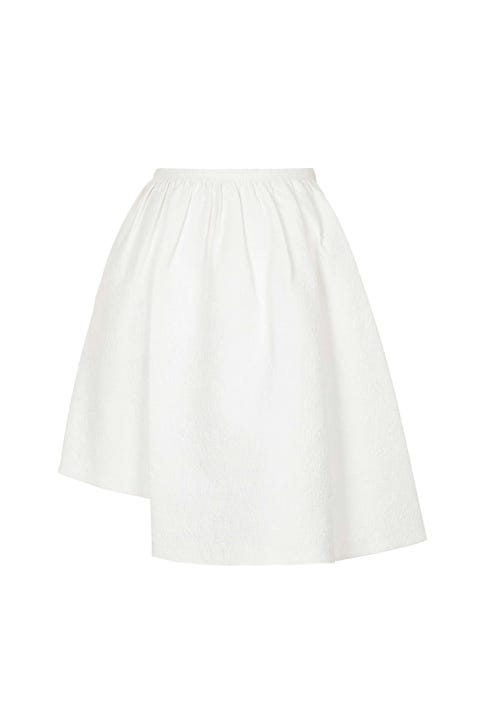 Instead of a pencil skirt...
Try an A-line shape. This midi-length model (yay no flashing!) is far breezier and less constricting than a pencil silhouette, plus who can say no to the playful apron-esque detail? Topshop asymmetrical skirt, $115;
topshop.com
.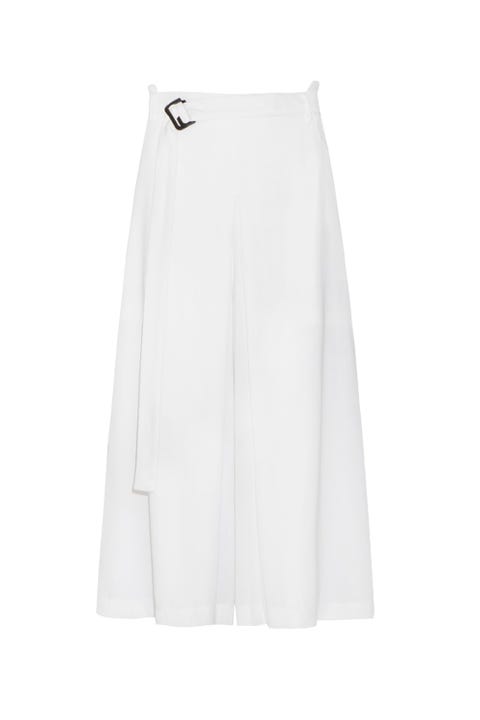 Instead of slim-cut trousers...
Take and plunge, and go for some culottes. Pair them with a cropped, structured top for contrast, and laugh (quietly) at your coworkers when they sweat through their skinny jeans. Pixie Market culottes, $64;
pixiemarket.com
.
Instead of an Oxford...
Just wear a fancy basic. Even though this convertible shirt is essentially a T-shirt, the ties and fabric make it real-clothing-y enough for work. I like to make an obi belt, leaving one super-long end, then pretend I am an unraveling mummy. Datura white linen knot top, $160;
datura.com
.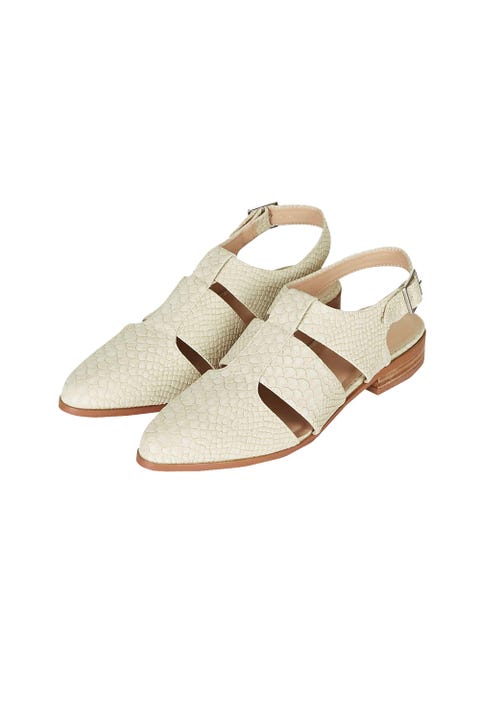 Instead of loafers...
Let your feet breathe in some cut-out sandals. Bonus: closed toes for more conservative workplaces or if you teach AP Chem. Topshop cut-out shoes, $55;
topshop.com
.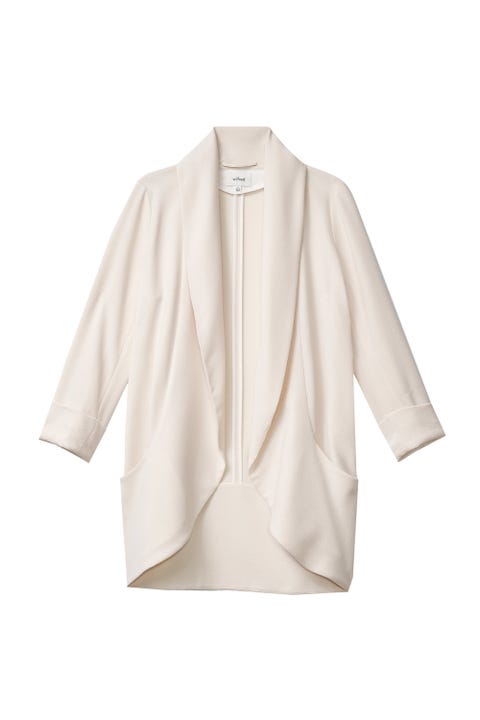 Instead of a blazer...
Drape on a soft, breathable jacket. Chicer than a cardigan but less stuffy than a wool thing with padded shoulders, this topper was practically made for adverse conditions, AKA it being boiling outside but you still having to cover your shoulders. Aritzia jacket, $225;
aritzia.com
.
This content is created and maintained by a third party, and imported onto this page to help users provide their email addresses. You may be able to find more information about this and similar content at piano.io