Buy This Not That: Work Wardrobe Upgrades for Summer
Because you can't wear a wool suit all year long (without suffering from heat stroke).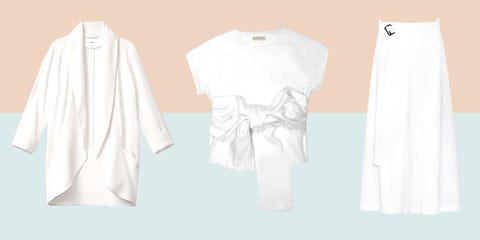 Design by Jennifer Baumgardner
It's getting warm and the sun's still up when you leave the office, but that's just the point, isn't it? That no matter how much you'd rather be camping out at a rooftop bar or the beach all day, duty (annoying, painfully) still calls. Here, consider five standard work-wear shapes and their way-fresher springtime replacements.
This content is created and maintained by a third party, and imported onto this page to help users provide their email addresses. You may be able to find more information about this and similar content at piano.io