The Most Over-the-Top, Insanely Gorgeous Dresses from Paris Couture Week
Because it's Monday.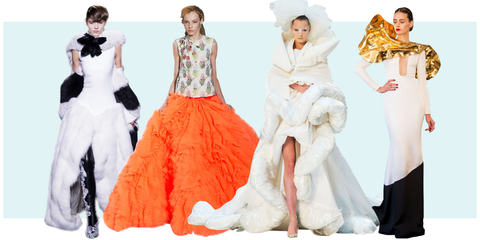 There ain't no cure like couture, and as we mourn the end of another summer weekend, we're kick-starting our Monday with the unapologetically over-the-top gowns that Paris Haute Couture Week had to offer. From the mind-boggling dress made of picture frames to the star-spangled bride, you won't believe your eyes.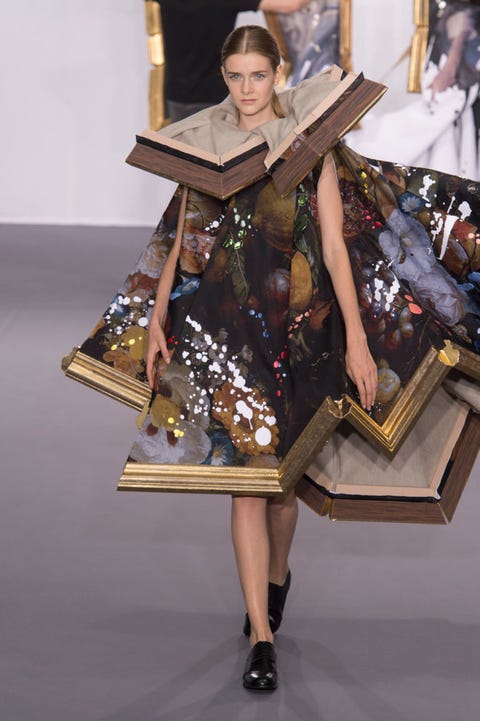 The Dutch fashion designers did the impossible—they created gowns out of broken picture frames for many of their designs, including this mesmerizing asymmetrical print two-in-one dress.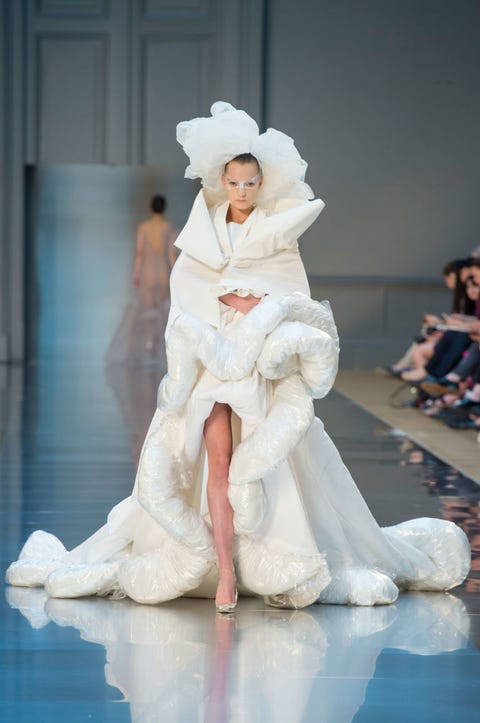 As he continues to cultivate his aesthetic at Margiela, John Galliano made a tongue-in-cheek statement with this floaty, down comforteresque white number and headpiece.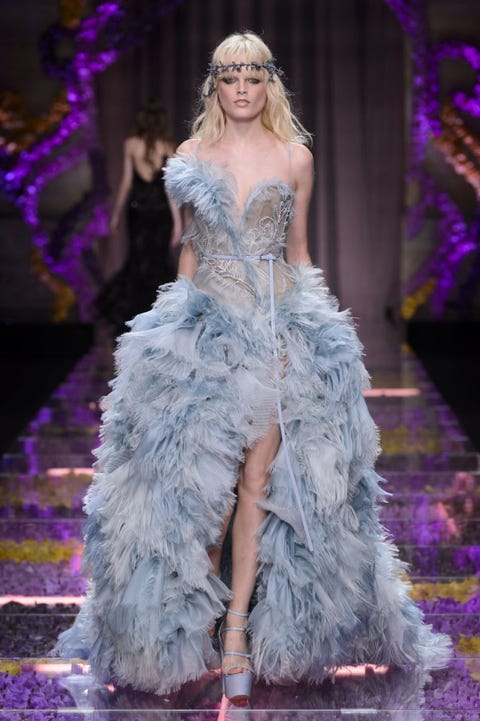 The ultimate homage to A Midsummer Night's Dream, Donatella Versace turned on the ethereal charm with this soft blue, ruffled strapless gown featuring a sexy slit.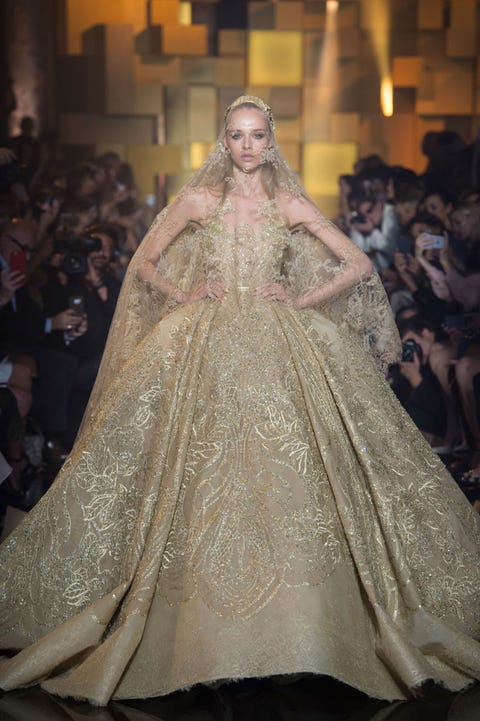 Saab blessed the runway with his Midas touch by showing off this full-on gold ball gown with intricate embroidery and a matching veil—a look straight out of a fairy tale.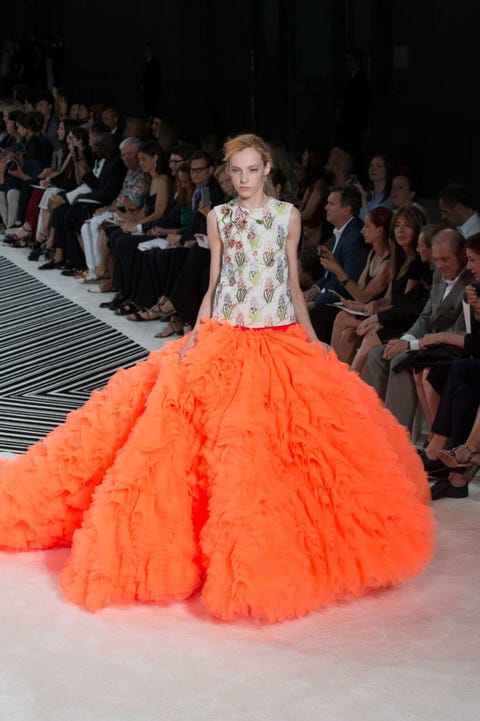 Inspired by '60s icons Talitha Pol and Syd Barrett, the Italian designer delivered this larger-than-life gown with a bloom-embroidered top and mega-volume orange organza ball skirt.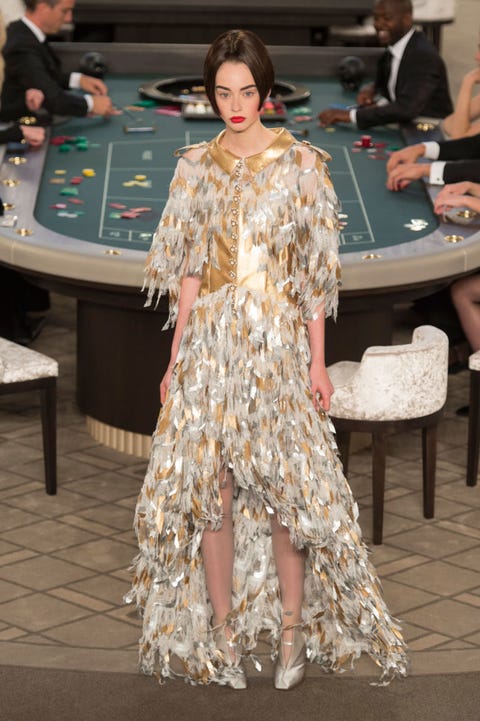 For a casino-inspired collection, Karl Lagerfeld showed off his showmanship amidst the roulette tables with this gold and white feathered confection.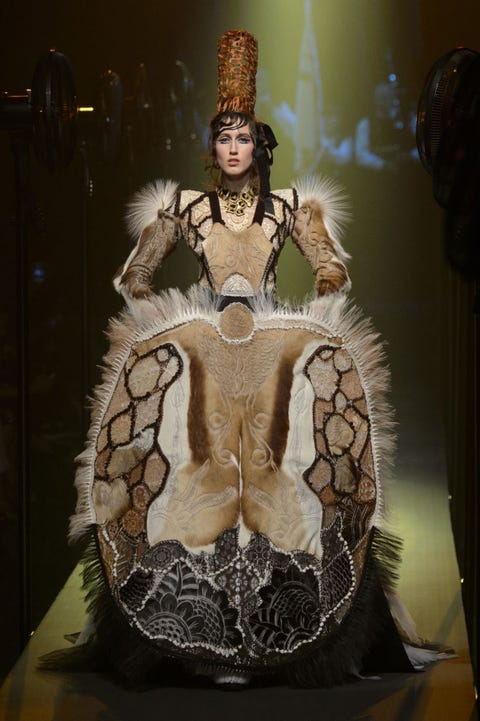 An ode to folkloric Breton, Gaultier closed the show with this textured fur number boasting one ultra-exaggerated silhouette, as well as a traditional headpiece.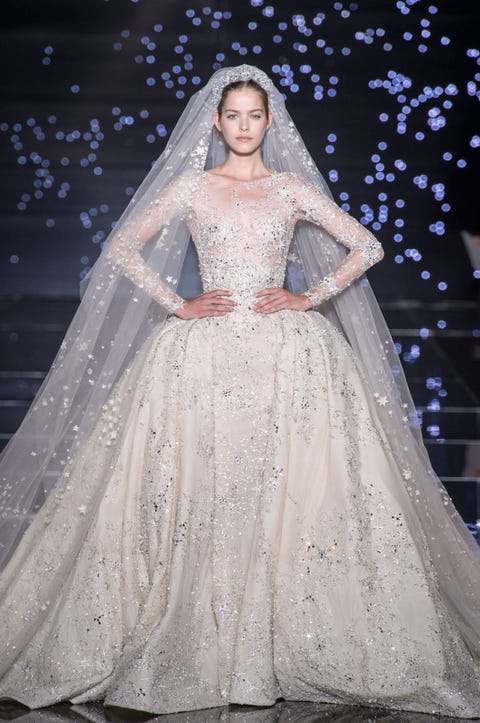 Ending his show on a bridal high note, Murad took blushing bride to the next level with this star-spangled, enhanced-waist gown and billowy veil.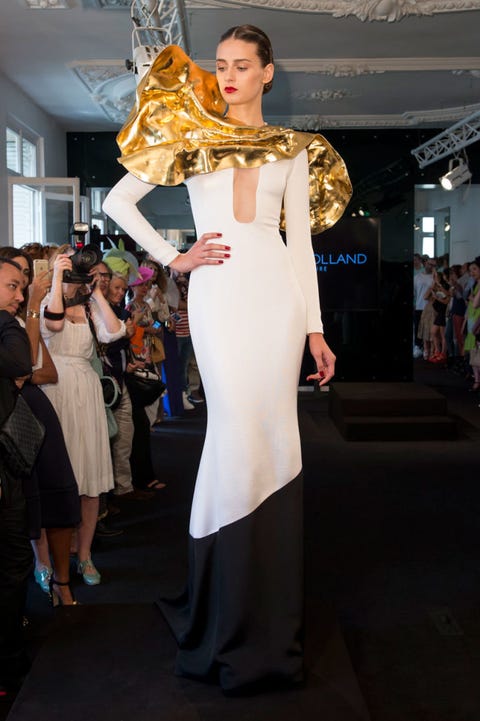 The '80s are back in a big way,with no better indication than Rolland's plunging white body-con number with a huge, MOMA-worthy shiny gold shoulder piece.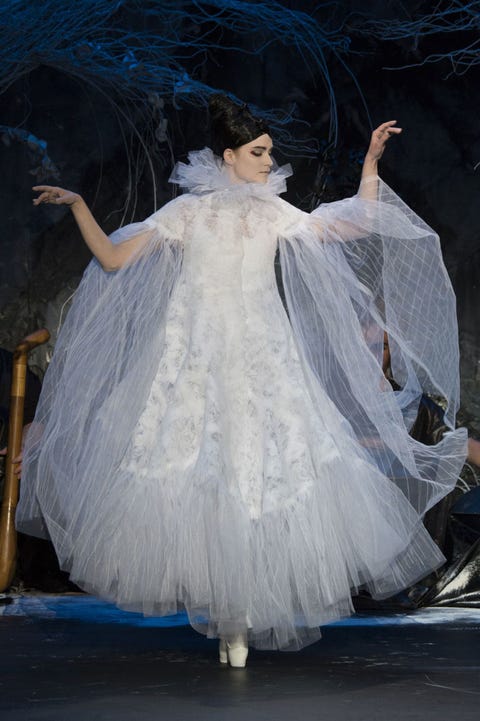 Always one for drama, Sorbier brings a fairy princess to life with this frothy white gown and high-neck cape.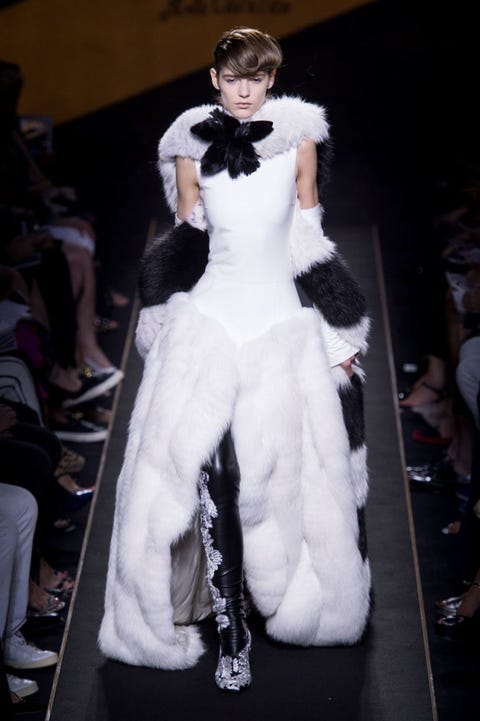 Fendi's first-ever couture show was, as expected, a parade of fur—even when it came to the gowns. Lagerfeld turned *all* the heads with this sumptuous white dress and striped shawl.
This content is created and maintained by a third party, and imported onto this page to help users provide their email addresses. You may be able to find more information about this and similar content at piano.io