The Most Over-the-Top, Insanely Gorgeous Dresses from Paris Couture Week
Because it's Monday.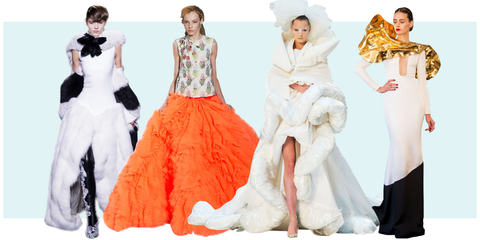 There ain't no cure like couture, and as we mourn the end of another summer weekend, we're kick-starting our Monday with the unapologetically over-the-top gowns that Paris Haute Couture Week had to offer. From the mind-boggling dress made of picture frames to the star-spangled bride, you won't believe your eyes.
This content is created and maintained by a third party, and imported onto this page to help users provide their email addresses. You may be able to find more information about this and similar content at piano.io