7 Reasons a Skirt Is Your Secret Weapon for Building Winter-to-Spring Outfits
Way more versatile and less chilly than you might think.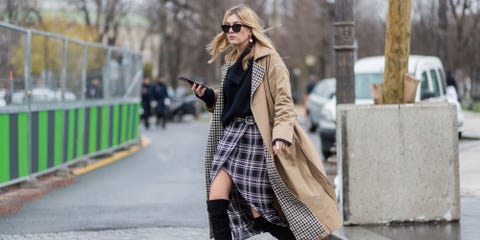 It's almost the most wretched time of year: when it's still winter but kind of spring but also just really hard to dress for. But consider the skirt, which can be made to adapt to most weather conditions, so that you're ready for anything Mother Nature throws at you, whether it's a fluke 60-degree day or wintry mix plus hurricane-level winds. See how straight ahead.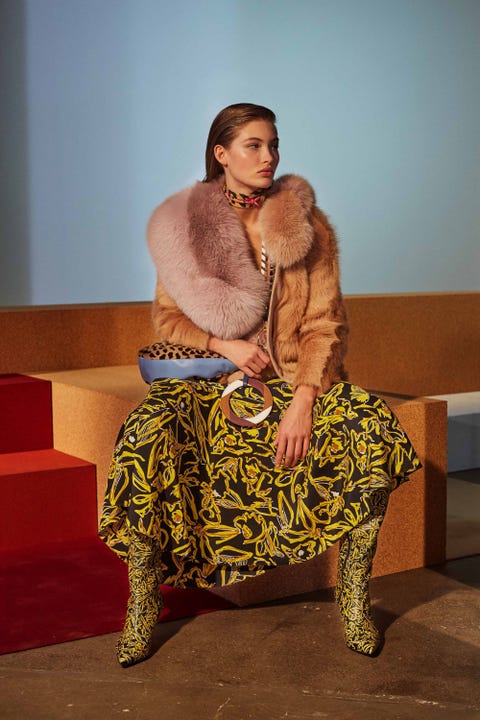 Just try to tell us you aren't tired of putting on jeans and a different sweater every day—we won't believe you. While amassing a cardigan collection to rival that of Mr. Rogers is an admirable goal, you could just swap in a skirt from time to time. It's not such a chore when you're working with Diane von Furstenberg, and it's also a great way of adding color and interest, because skirts generally come in more prints than denim.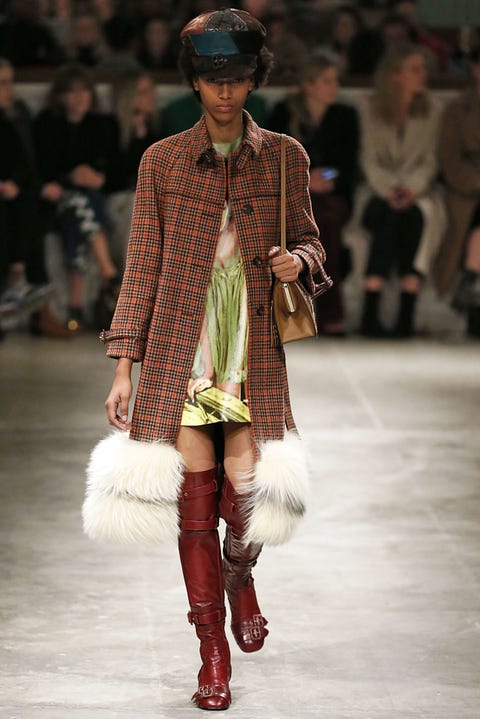 Thick tights and/or tall boots (Prada here) are advised, as are a bum-covering coat and other cold-weather accoutrements until the thaw comes. But when it does—and it will, we promise—you'll be ready to frolic, which is why, if we had to choose, a shorter length would be voted our Most Useful.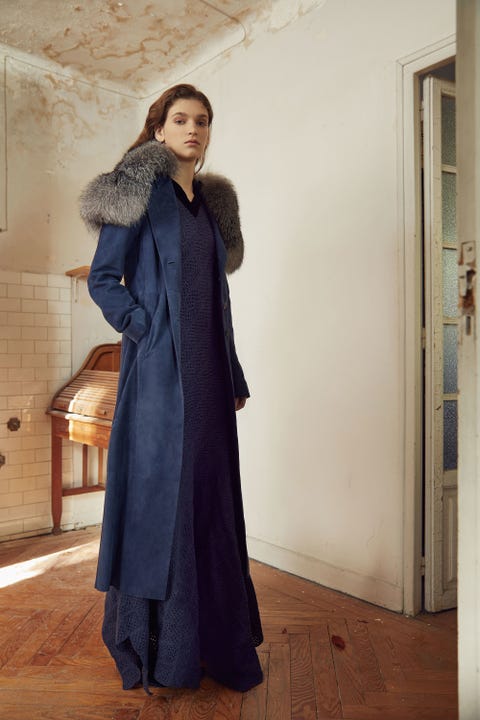 It's like being in a sack race but having a wider range of movement than "awkward hopping"—and it'll scientifically keep you warmer. Plus no one knows what you've got on under there (hammer pants), and the length looks cool and old-time-y with a boot. *Plus* you can feel Anna Karenina-esque in a rich-lady ensemble like this one from Alejandra Alonso Rojas.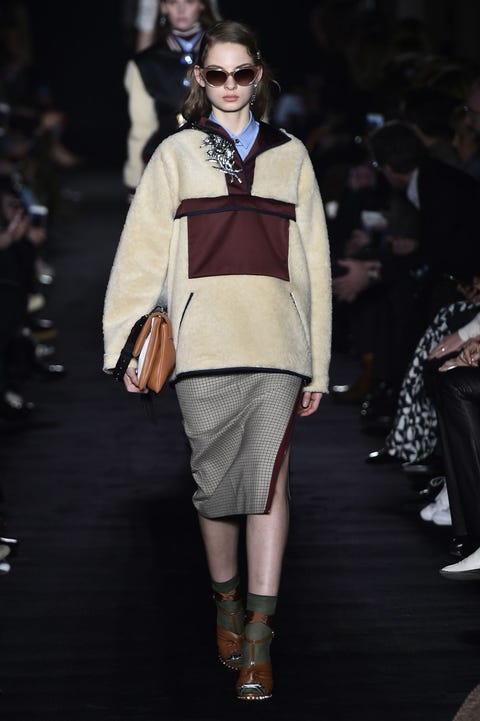 Lots more options than kick flare or skinny, right? A pencil skirt also has the advantage of not requiring you to fully detach yourself from your home clothes (so hard to do in winter) to look chic, as this No. 21 look demonstrates. Replace the ancient T-shirt with a button-down, put the Patagonia back on, add a brooch and heel, and you're off to work.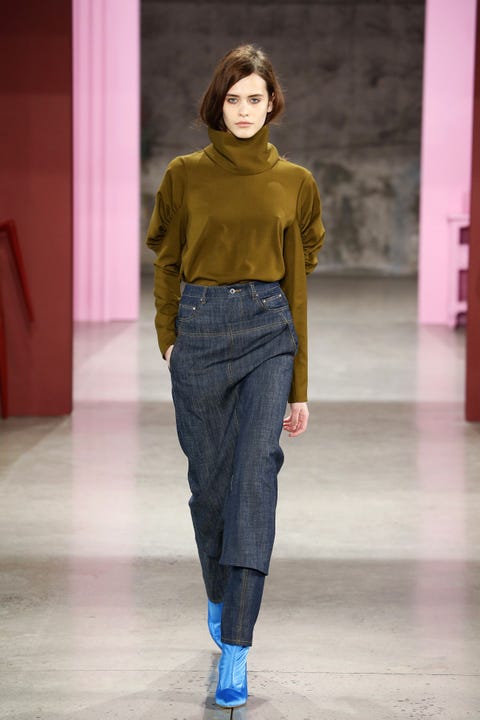 On those miserable days where the wind keeps trying to slice your face off, a solution is enrobing your legs in fabric tubes so thick they're impervious to cold, then putting on a skirt on top of that like they did at Tibi. The trick to making it look intentional is choosing the same or complementary fabrics. And isn't it kind of fun to think if the weather suddenly takes a turn for the balmy, you can take your pants off without getting arrested?
6
They Can Be a Warmer Option for Evening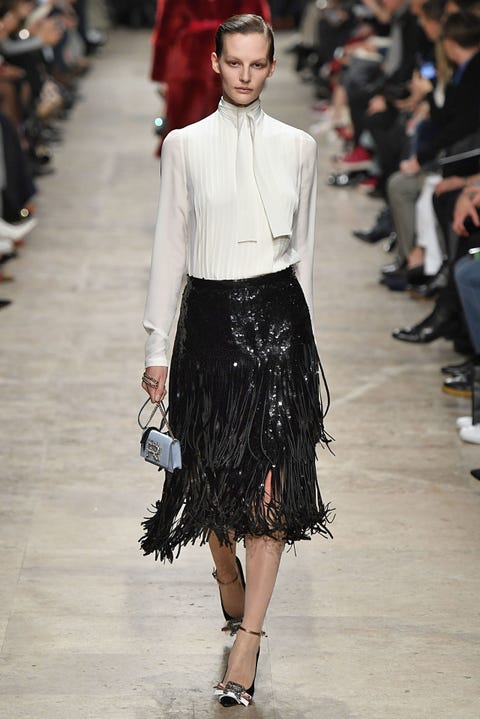 No more huddling with your friends for warmth while you wait for the Lyft. Not every going-out dress plays well with tights, and it might feel weird with a barer top, but Rochas' party skirt sure won't. (Pantyhose sheerness level left to your discretion.) But the ultimate selling point is that, once you've secured une jupe, it hardly matters what you wear on top: a cable-knit sweater (from our secret source) now, a tank top later.
7
So Many Silhouettes, So Little Time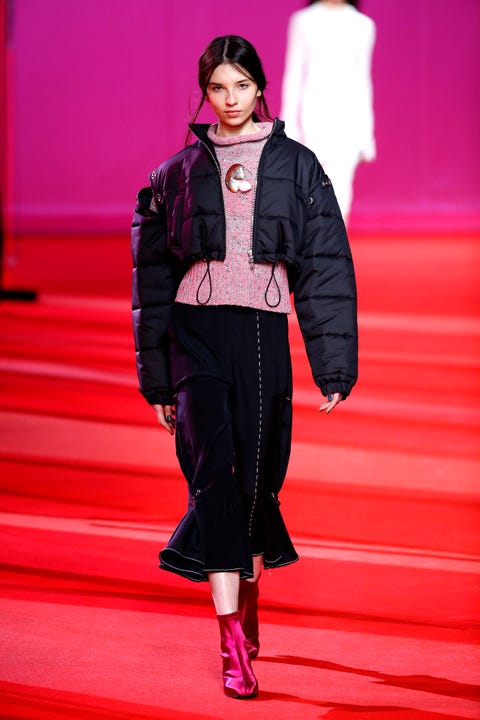 Cropped over trumpet, as seen here at 3.1 Phillip Lim. Swingy and fluted, over at Prada. Versus just one—jumper and jeans—in your closet right now.
This content is created and maintained by a third party, and imported onto this page to help users provide their email addresses. You may be able to find more information about this and similar content at piano.io