5 Things Making Your Wardrobe Look Dated
There's no coming back from these.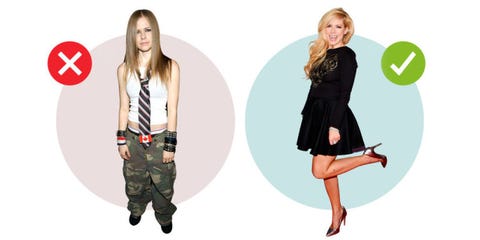 Getty, design by American Artist
Everything comes back eventually, according to the Law of Cyclical Fashion Trends, but at this particular moment in time, we can be quite certain these five things have a good while to go before they return. See what these un-chosen ones are ahead (then quickly move from closet to cold storage).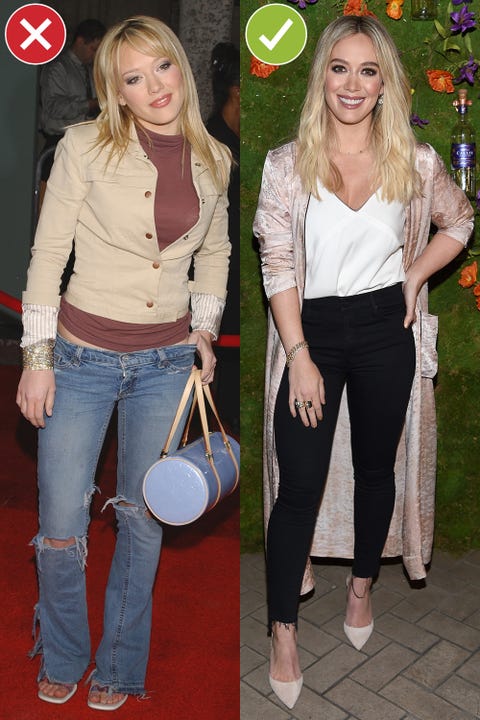 Ultra Low Rises
They are doing great things with denim these days, but none of these includes flies so short you start zipping, then a second later, go "Oh. That's all." This is because ultra low-rise jeans are not terribly flattering, nor are they very comfortable, which negates any other reason a monstrous person might like to wear them. (Plumber butt? I don't know.)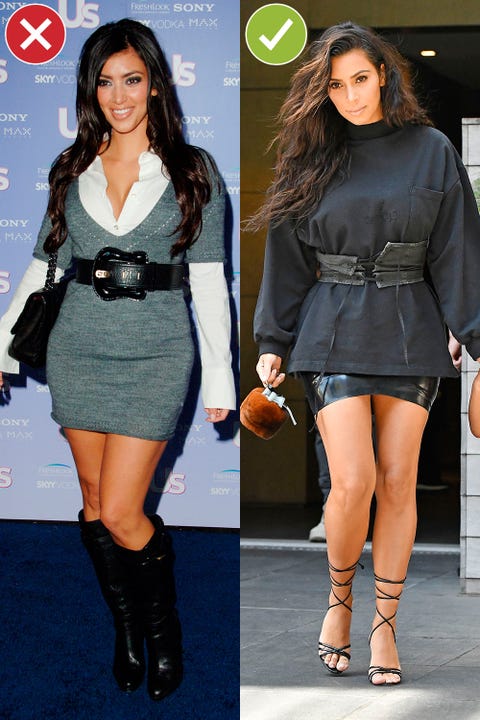 Purposeless Belts
There is a time and a place for belts that serve no purpose other than decoration—that time is not quite now, nor is the place quite here...yet. (We are beginning to see activity, though, so hold on.) But even then, no more B belts, probably ever again. The new purposeless waist-cincher is more compact and more discreet than before. Think jewelry, not a wrestling championship trophy.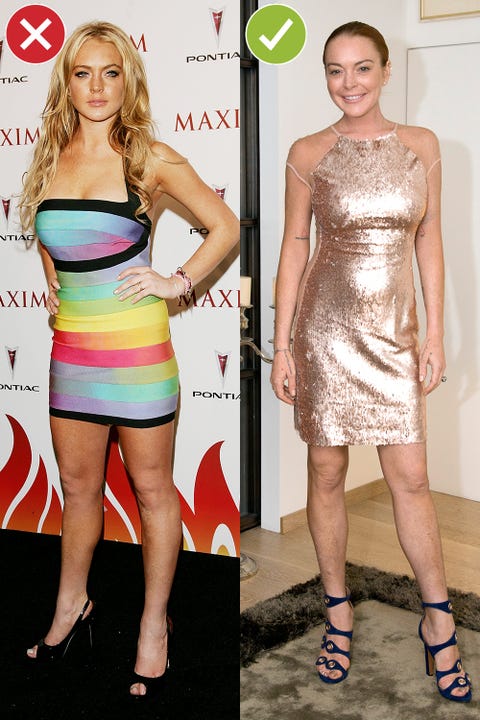 Bandage Dresses
With aughties nostalgia at an all-time high, there are rumblings, my friend. But with the ghastly stretchiness and "hittin' da club" connotations, the Bandage Dress 2.0 won't look very much like its predecessor. Body-con never truly goes out of style, but when wound dressings as fashion return, they'll likely come back longer and a bit looser than before.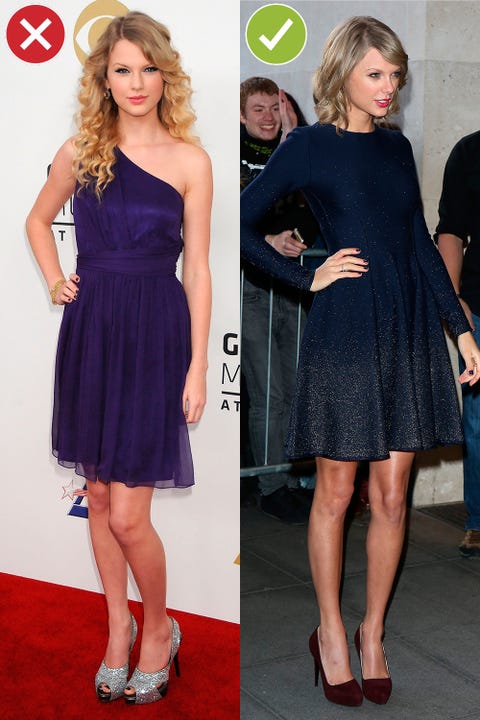 These Weird Snub-Toe Platform Heels
Even worse: When it's a round toe and the platform's covered. ::whole-body shudder:: By themselves, each feature is swell, but together? Truly fug. A far smarter buy would be a chic, classic single-sole pump.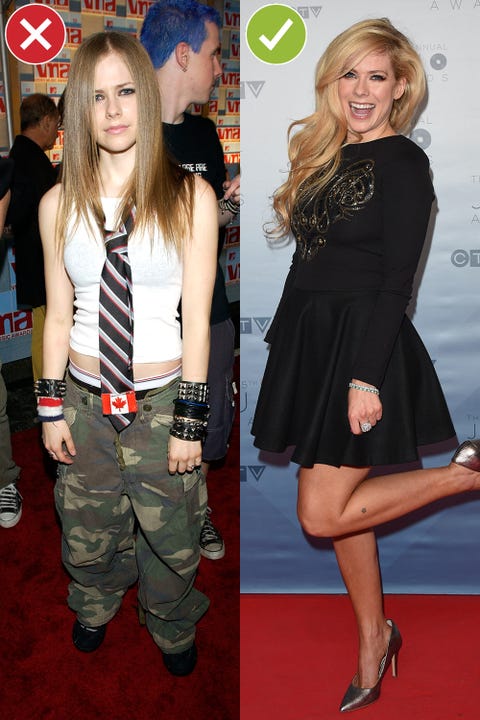 Whatever Is Happening Here
Salvageable bits: the white tank and the camo pants. The rest? Burn it—or find less visually offensive alternatives, such as a Kate Moss-ian skinny scarf or some Verdura cuffs. We can assure you this particular combo is never, ever coming back, so you can rest easy giving it to Goodwill.
This content is created and maintained by a third party, and imported onto this page to help users provide their email addresses. You may be able to find more information about this and similar content at piano.io