Celebrity Street Style: Week of 7/22/11
The temperatures were off the charts this week, but our favorite stars looked cool as always. Whose off-duty look do you most want to copy?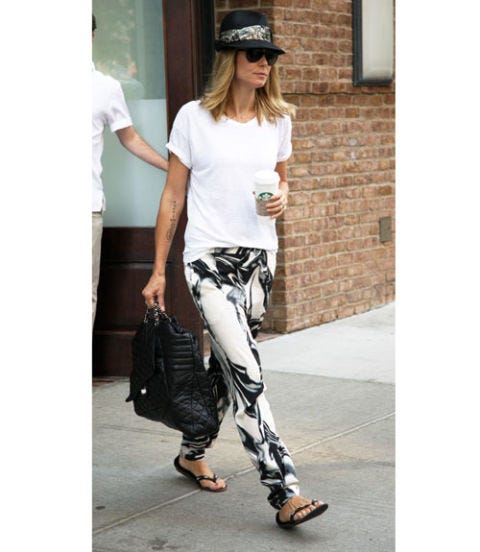 Heidi Klum
Heidi is the picture of urban summer chic with her all black and white look. The slouchy patterned pants look insanely comfy. And it's smart of her to keep the rest of her look simple: white t-shirt, oversize bag and hip fedora.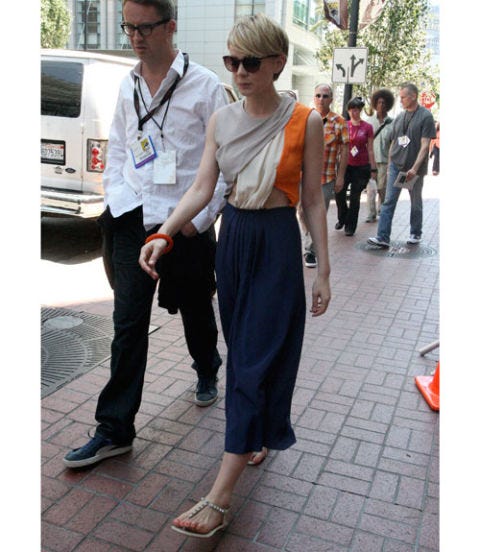 Carey Mulligan
Carey brings two big summer trends to the streets of San Diego during Comic-Con: color blocking and cut-outs. We are obsessed with the draping of that top, the splash of orange and the not-oft-seen skirt length. We be the boys at the convention appreciated seeing a little skin as well.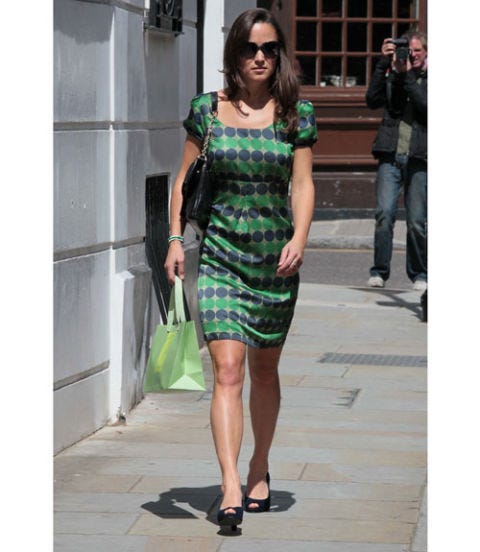 Pippa Middleton
I'm not sold on the whole Pippa Middleton as style icon idea, but I do think she often looks extremely lovely. (And of course, I thought she rocked that McQueen dress at her sister's wedding.) I love the color and the dots in this little shift and would happily welcome it to my work wardrobe arsenal.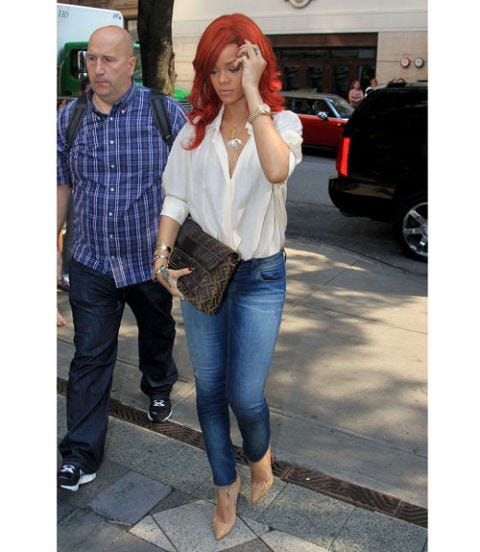 Rihanna
I'm so used to seeing Rihanna in over-the top fashion and dramatic colors—which she looks fabulous in—that it's almost shocking to see her in something so simple. But it's a nice change of pace. This, ladies, is how to style a simple neutral top and your favorite pair of jeans.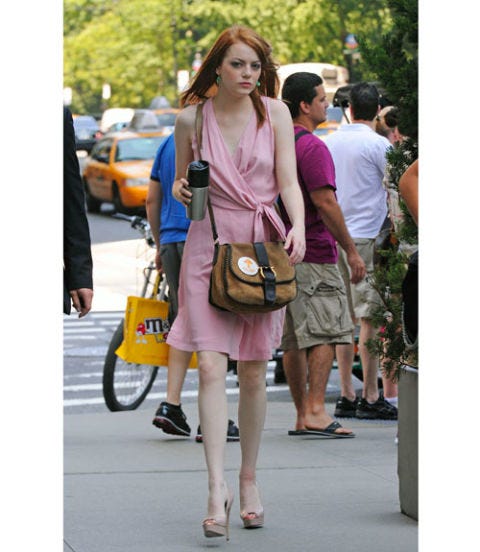 Emma Stone
How much do I love that redhead Emma Stone isn't afraid of the color pink? So very much, speaking as a redhead myself. No need to shy away from the color even if you have super fair skin. Other noteworthy touches: the green earrins, the two-tone shoulder bag and a killer pair of nude pumps.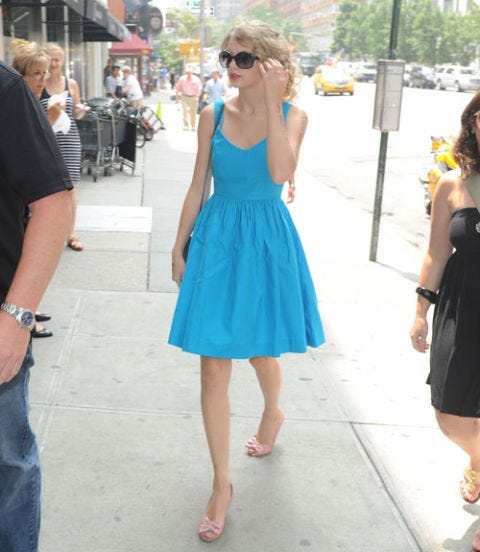 Taylor Swift
Taylor's signature style is all-girl and this pretty summer frock is the perfect example of it. It's flouncy without being precious and the color is bold and bright. The pink shoes are a sweet little touch too. Now we are only left to wonder how she kept her curls controlled in the wicked heat and humidity we've been suffering through in New York City this week.
This content is created and maintained by a third party, and imported onto this page to help users provide their email addresses. You may be able to find more information about this and similar content at piano.io