Hunger Games Street Style
We've read all three books, bought our movie tickets, and firmly declared our allegiances to Team Peeta or Team Gale. As we await The Hunger Games arrival in theaters, MC caught the actors behind our favorite post-apocalyptic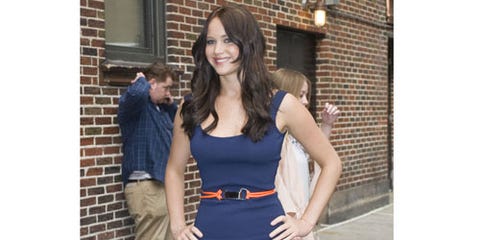 We've read all three books, bought our movie tickets, and firmly declared our allegiances to Team Peeta or Team Gale. As we await The Hunger Games' arrival in theaters, MC caught the actors behind our favorite post-apocalyptic characters off-duty.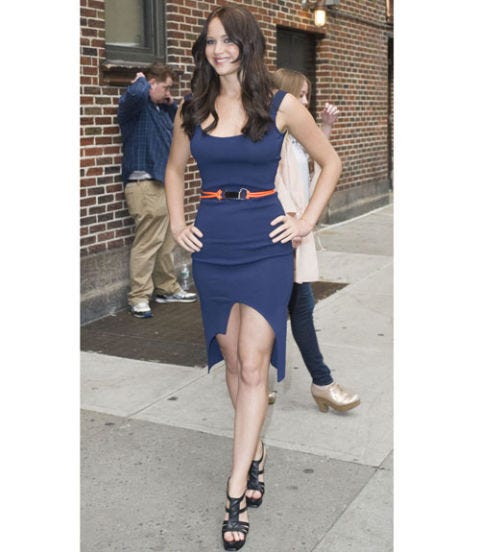 Jennifer Lawrence
It's no Girl on Fire dress, but Lawrence is smoking in this body-con number. On second thought, there is something flame-like about that skinny, orange belt...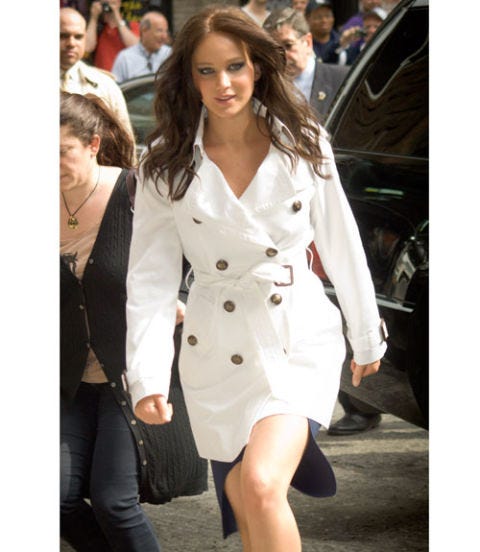 Jennifer Lawrence
This loosely-belted, white trench is gorgeous against Lawrence's skin, and the spring in her step and the bounce in her hair suit the actress' youthful, vibrant beauty. This girl's a knockout!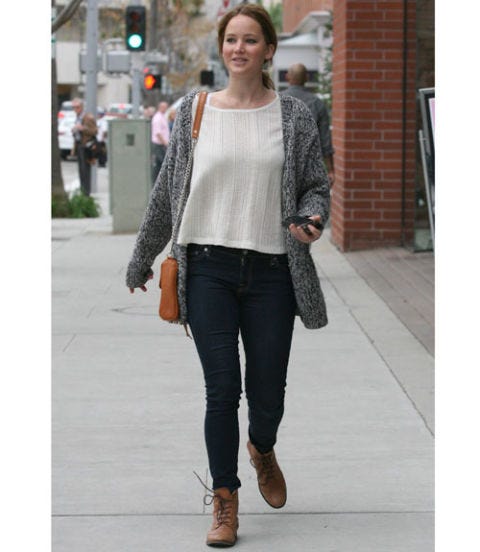 Jennifer Lawrence
In black skinnies, a loose top, and a chunky, oversized cardigan, Lawrence looks like any other girl. But, she definitely cares about fashion; the actress matched her boots to her bag for this errand-run.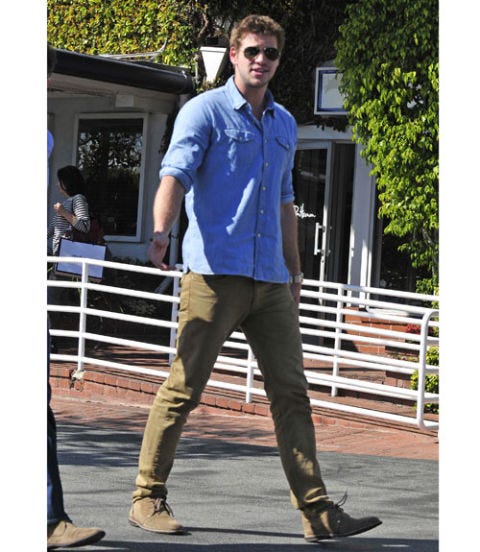 Liam Hemsworth
Almost every picture of Liam Hemsworth is a point for Team Gale. The denim button down never looked so stylish, and for any doubters out there, we'd be happy to roll up our sleeves and take a closer look.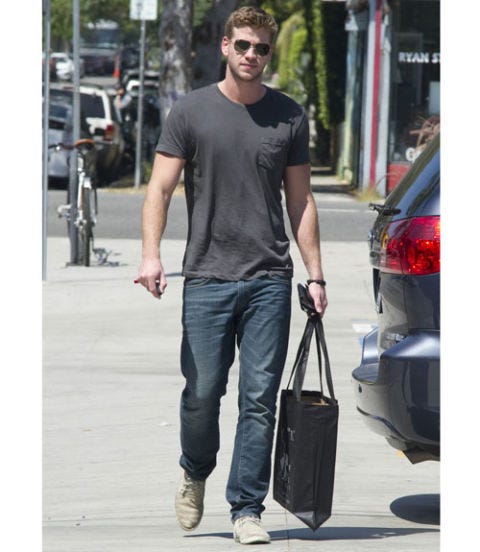 Liam Hemsworth
No longer just Miley Cyrus' boyfriend, Hemsworth is the perfect mix of preppy and rugged (not to mention muscular) as he shops in a t-shirt and jeans.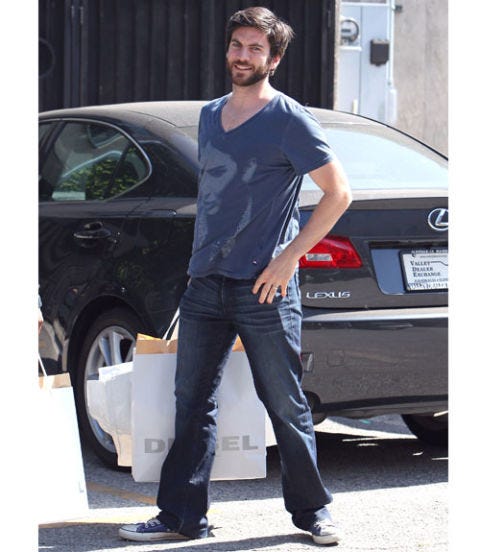 Wes Bentley
Head Gamemaker Seneca Crane may cause trouble in the Capitol, but out of character, Wes Bentley is a smiley, laid-back guy. With his silk-screened tee, relaxed-fit dark jeans, and Converses, he's every bit the Hollywood hipster.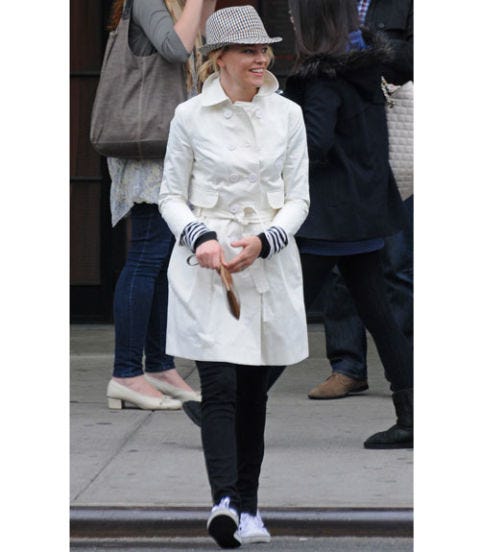 Elizabeth Banks
The actress takes a break from the brightly-colored, theatrical hair and makeup of Effie Trinket, and steps out of her New York hotel in casual-wear. But, Banks has flair, as evidenced by her printed fedora.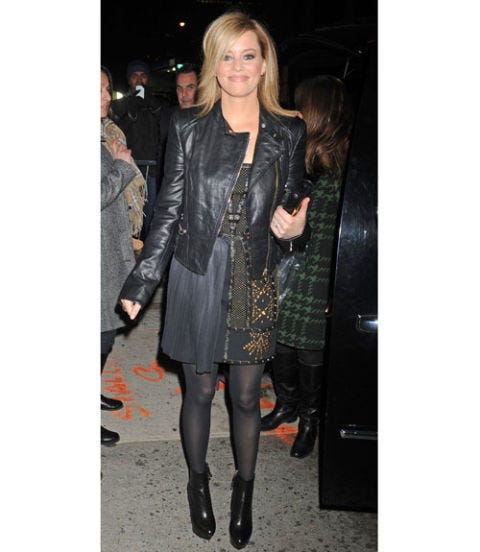 Elizabeth Banks
The blonde bombshell turns up the heat in a fashion-forward outfit complete with one of the runway's hottest trends: leather. A sprinkling of gold gives what's underneath a little something extra.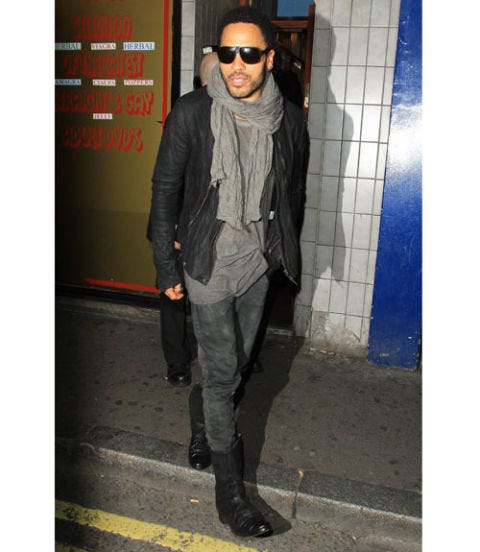 Lenny Kravitz
Kravitz is a master stylist in his uniform of dark jeans, biker boots, a loosely knotted scarf, and dark shades. Who doesn't love a man who can rock a scarf?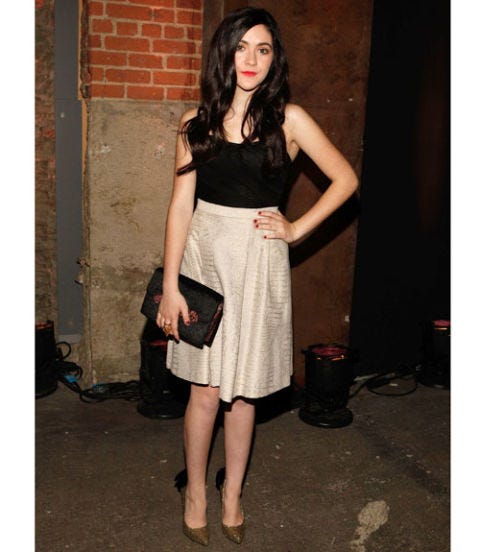 Isabelle Fuhrman
The tribute appeared all grown up at Christian Siriano's Fall 2012 fashion show. In a high-waisted skirt, sparkly pumps and a serious swipe of red lipstick, it's hard to believe Fuhrman is only 15.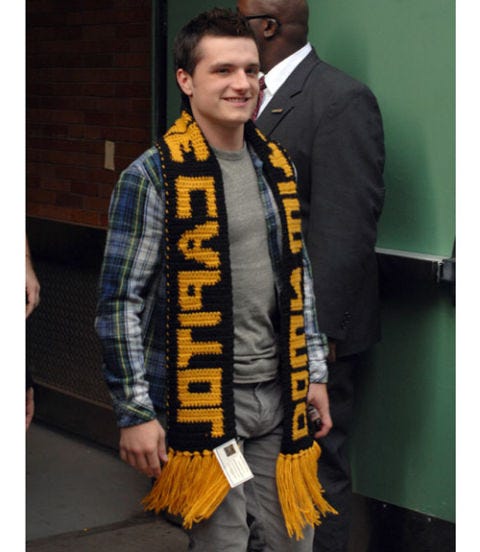 Josh Hutcherson
The actor's still harboring resentments over the 74th Annual Hunger Games, and he's telling the world. The big question: Where can we buy a matching "Down with the Capitol" scarf to show our District 12 pride?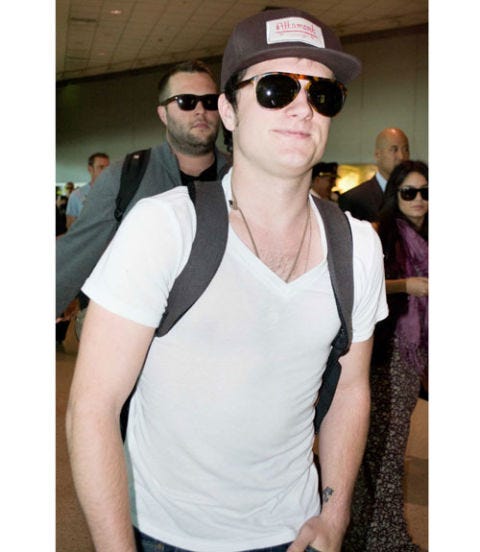 Josh Hutcherson
Peeta Mellark's just a nice teenage guy, which is exactly what Hutcherson looks like as he walks off the plane in Sydney with former girlfriend and co-star Vanessa Hudgens trailing behind.
Stanley Tucci
Perhaps he has a little flair left over from his Devil Wears Prada days. Tucci's ready to interview tributes — or merely for his business meeting — in a sharp sports jacket and smarty-pants glasses.
This content is created and maintained by a third party, and imported onto this page to help users provide their email addresses. You may be able to find more information about this and similar content at piano.io