Taylor Swift Flaunts a Violet Bomber and Dress in NYC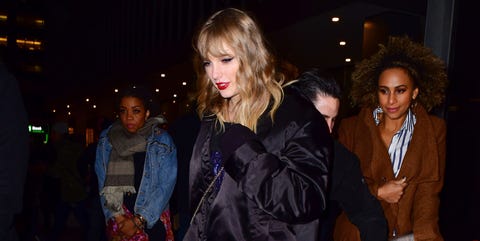 Nary a day goes by that Swift doesn't set foot outside her apartment in some cute, charming, wearable look we kick ourselves for not thinking of first. Here, a catalog of every single impressive outfit.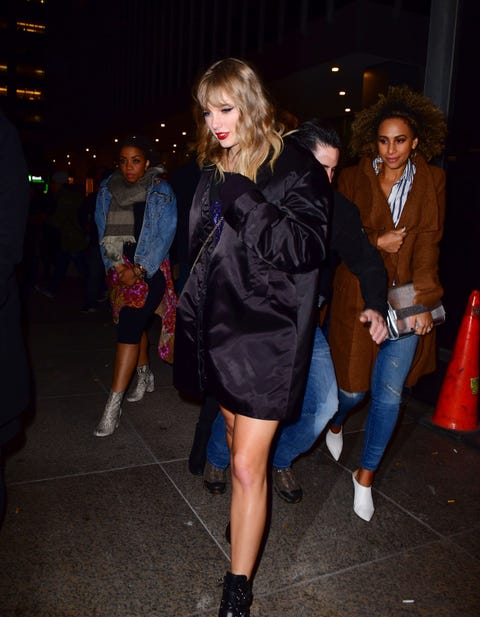 November 11, 2017
Taylor leaves SNL's afterparty in a bomber, dress, and boots in NYC.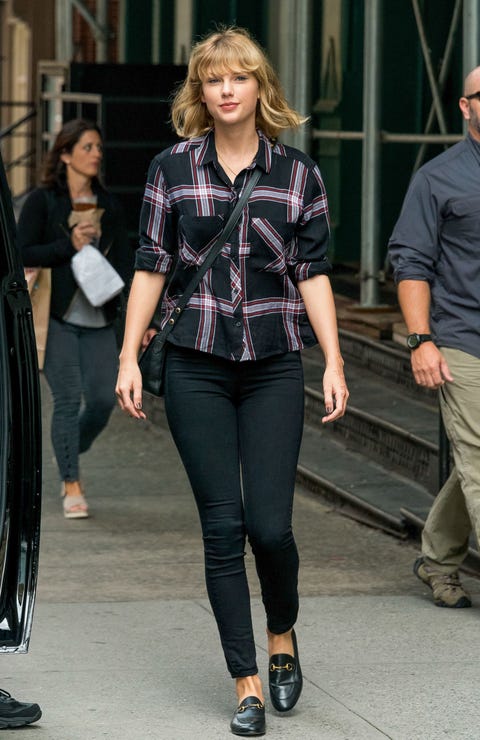 September 28, 2016
For a casual outing in NYC, Swift opted for a black and red plaid shirt, dark skinny jeans, and Gucci Horsebit loafers. In other words, it's *officially* fall.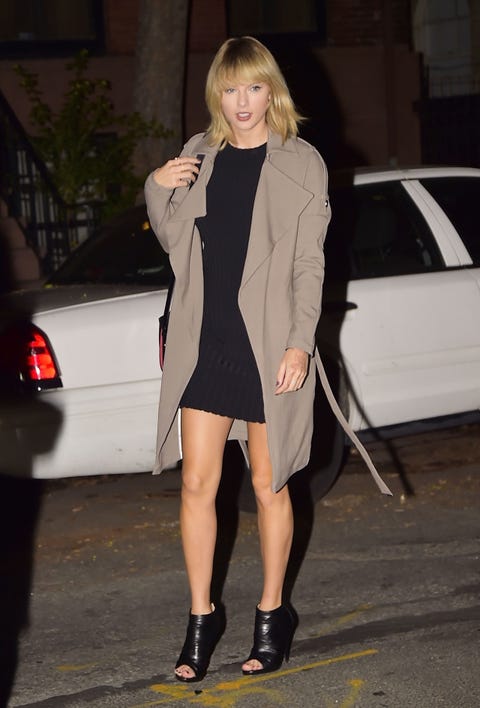 September 27, 2016
Taylor updates a trusty summer staple, a black ribbed dress, for fall with a long gray trench and black peep-toe booties as she heads to dinner with a few members of her trusty squad in New York.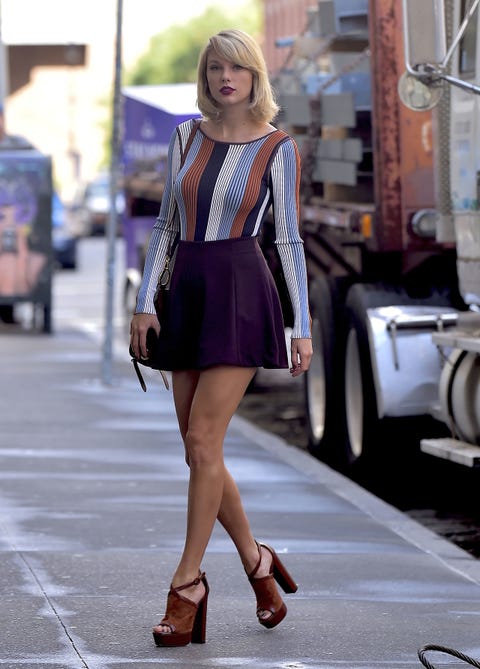 September 16, 2016
Swift wore a vertical striped shirt and high-waisted skirt for a stroll around NYC.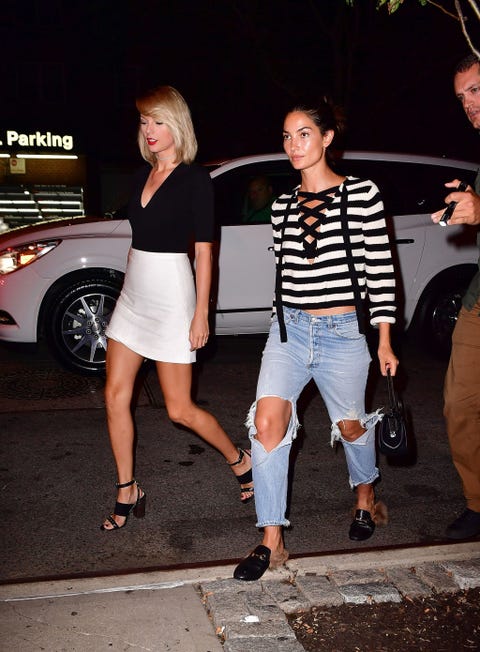 September 8, 2016
Following her breakup with T-Hiddleston, Swift hit the town with Lily Aldridge wearing a black blouse, white mini-skirt, and strappy black heels. Of course, the look wasn't complete without a bright red lip.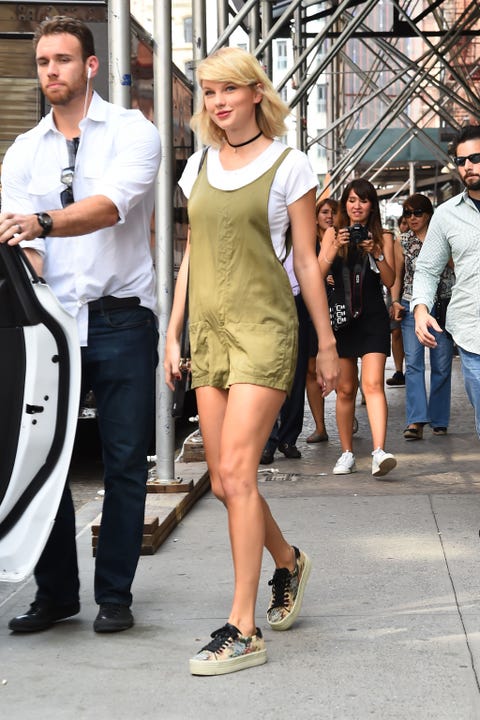 August 31, 2016
Layering her army green Bishop + Young romper over a white T-shirt and adding a choker, Swift shows she's a '90s kid at heart.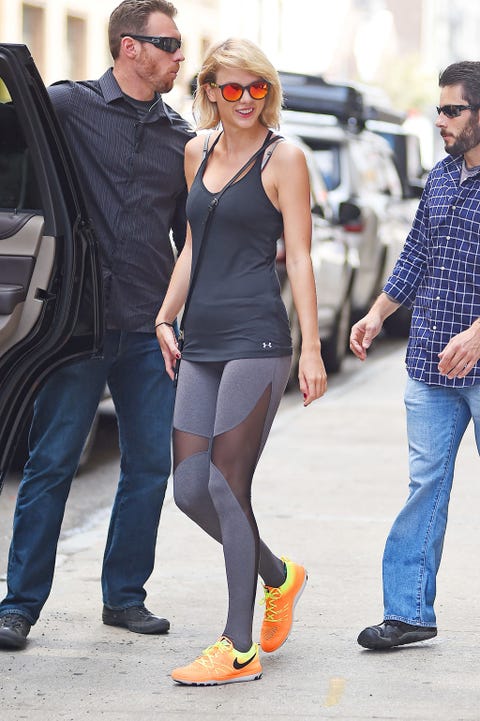 August 26, 2016
Taylor Swift continues her fashionable tour of working out in NYC wearing this tank top, two-toned leggings, and bright orange Nikes.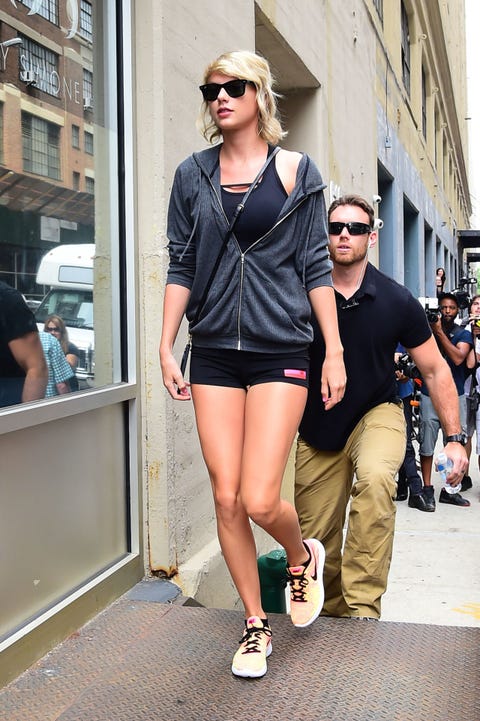 August 10, 2016
Damn, T-Swift is putting in work! For her latest gym outing in NYC, she went with a black strappy sports bra, matching shorts, and a gray hoodie.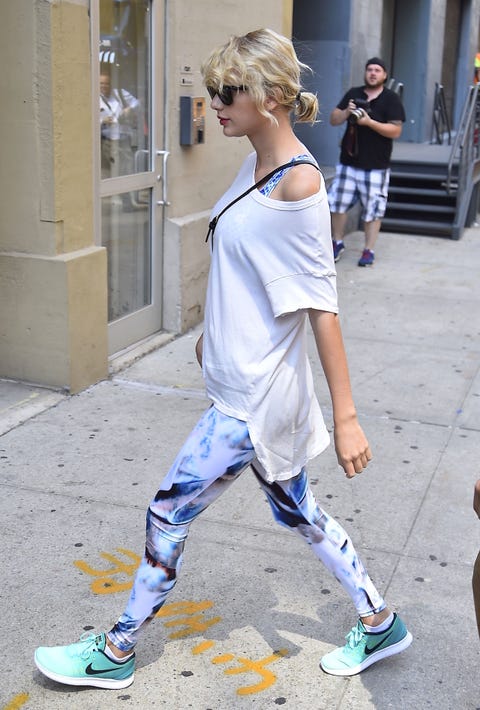 August 9, 2016
For a workout in NYC, Swift put her spin on athleisure in a oversized white shirt, print sports bra, tie-dye leggings, and bright blue trainers.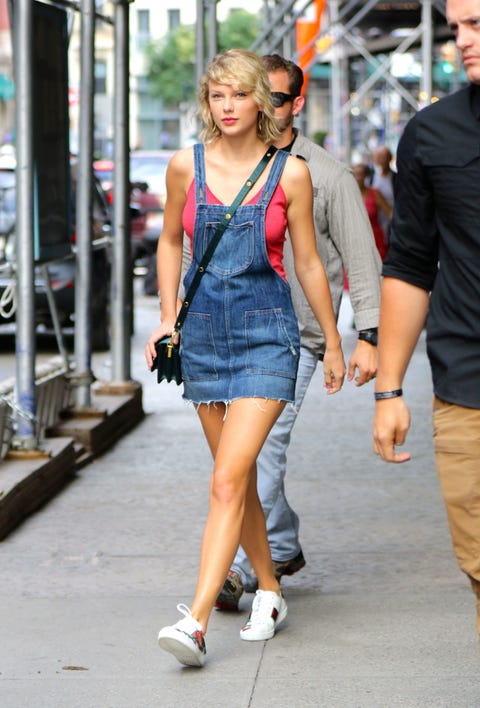 August 8, 2016
In NYC, Swift hit the streets looking like a total '90s kid in a denim overall dress, red tank top, and white lace-up sneakers.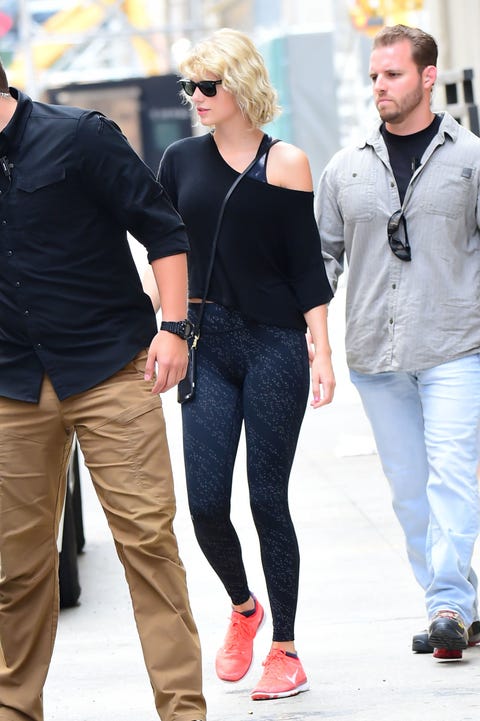 August 8, 2016
For a gym session in NYC, Swift donned a billowy black top, sports bra, leggings, and bright orange trainers.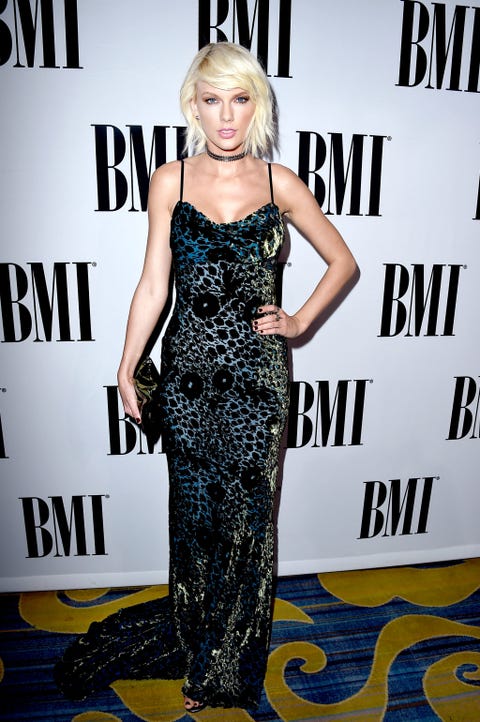 May 10, 2016
At the BMI Pop Awards where she won the first-ever Taylor Swift Award and Pop Songwriter of the Year, she kept up her '90s-inspired choker game in a green spaghetti-strap, velvet-print embroidered dress.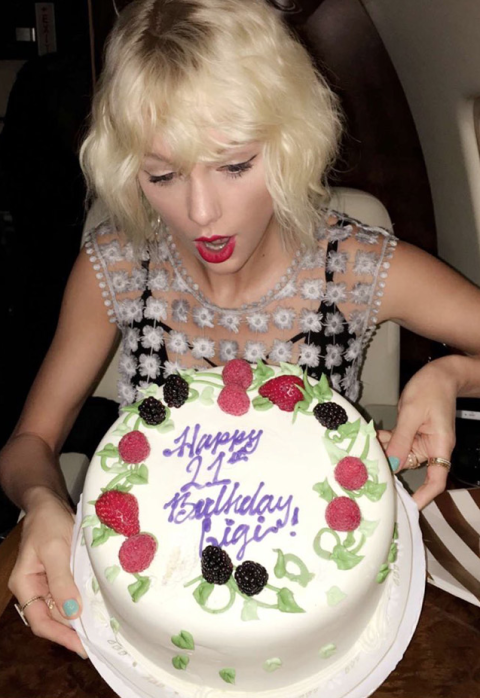 April 23, 2016
To celebrate her BFF Gigi Hadid's 21st birthday, Swift and the gang hit Coachella. From what we can see, she layered a floral-overlay blouse over a geometric bralette and it made for a decidedly badass combo paired with her messy bleach blonde lob.

This content is created and maintained by a third party, and imported onto this page to help users provide their email addresses. You may be able to find more information about this and similar content at piano.io