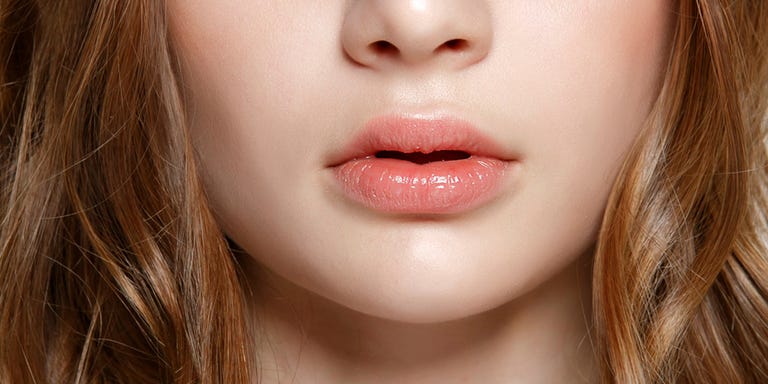 Here's the thing about DIYs: Nobody really needs to do most of them. Nobody really needs to make a crochet egg holder, or a cheese grater earring stand, or ice tray chocolate strawberries (though, like, yum), because for most of these things, you can buy better versions of them in a store.
But DIYs, especially beauty DIYs, aren't necessarily about making a picture-perfect dupe of your $60 dollar lipstick, but instead getting to have fun and create something with your hands—something that is filled with ingredients you actually know and handled yourself. So, you know, what literally every human in the 19th century did. So to harken back to our ancestors, and because we really just like Saturday crafternoons, we present to you the best DIY lip balm tutorials, below.
1
This Tinted Honey Lip Balm
Please refrain from licking this honey-based lip balm off your lips (or out of the jar), especially because it does have a bit of your favorite lipstick in it for color.

2
This Vanilla-Spiked Lip Balm
Coconut butter, rose oil, and vanilla extract give this pink-hued lip balm its super-smooth finish.
Part minty balm (thanks to its Vaseline and mint extract base) and part pink and purple gel food coloring, this balm-stain hybrid leaves behind a surprisingly bright wash of color.
4
This Vitamin E-Infused Lip EOS Knockoff
Okay, this one is a bit more involved, but if you're not about buying a new EOS after yours runs out, try this dupe, which uses vitamin E, coconut oil, and peppermint oil to slightly plump your lips while softening them.