Editors handpick every product that we feature. We may earn commission from the links on this page.
Lazy Girl vs. The Long Weekend
Our Lazy Girl gets ready for the long weekend.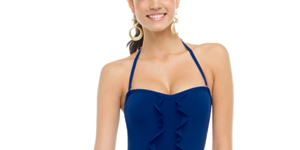 Whether you're traveling for the Fourth of July, or planning a killer stay-cation, brush up on these time-, energy-, and money-saving tricks to live and look just little bit better this holiday.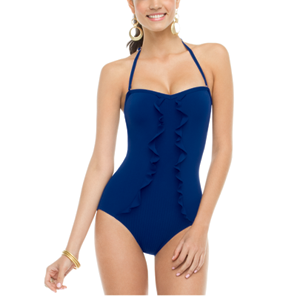 Splurge on a Slimming Swimsuit
As much as they might want to, lazy girls don't always slather up with firming body gels or do last-minute sit-ups before hitting the beach. That's why we love hi-tech swimwear that sucks in unsightly bulges and bumps, so we don't have to.
We like the Spanx High Style Bandeau One Piece, $198; spanx.com.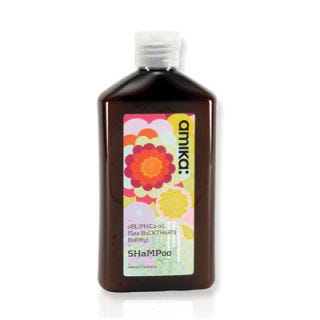 Save Your (Colored) Strands
Saturating your hair with conditioner before hopping in the pool is your best defense against chlorine discoloration, but lazy girls who skip that step would fare well to rinse with a clarifying shampoo après swim to remove any hue-altering impurities.
We like Amika Obliphica Balancing Shampoo, $19; amika.com.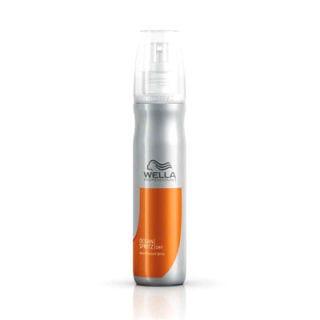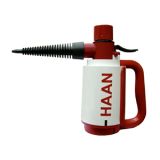 Resist (Clothing) Wrinkles
Being low-maintenance is one thing; being rumpled and sloppy is quite another. So, pack a portable steamer to smooth out creases on your latest ShopBop purchase wherever you travel. At-home, this tool can even be used to quickly kill germs in your kitchen and clean up Fido's latest surprise.
We like Haan Handheld Steam Cleaner, $49.95; qvc.com.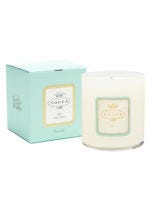 Stock Up on Hostess Gifts
Lazy girls are not to be confused with freeloaders. Just because you didn't put away funds to buy your own beach house doesn't mean you can't be a good guest. Stash some unisex scented candles as last-minute thank-you's for your financially-savvy friends (or their well-heeled parents).
We like Tocca 007 Candle, $38; tocca.com.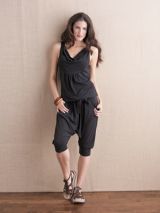 Pack Light and Pack Smart
Sometimes getting dressed to exercise is half the battle. Throw a multipurpose jumpsuit in your duffle that can double as your yoga threads or afternoon lounging attire. Who knows? Your new landscape views might just inspire you to strike a pose.
We like Gaiam Harem Jumpsuit, $84; gaiam.com.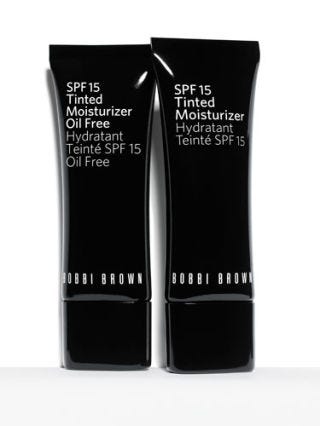 Image Courtesy of Bobbi Brown
Perfect Your Minimal Glow
Take your makeup cues from the queen of understated beauty, and pack a Vitamin C-infused tinted moisturizer to get a bare-faced glow, on-the-go. The antioxidants fight free radicals, and the sheer coverage is strong enough to diffuse dark spots without looking cake-y.
We like Bobbi Brown Oil Free Tinted Moisturizer, $40; bobbibrowncosmetics.com.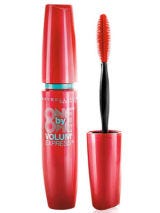 Image Courtesy of Maybelline New York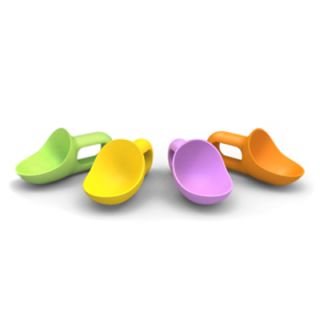 Snag Single-Serving Sizes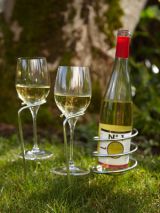 Image Courtesy of Williams-Sonoma
Save yourself a trip to the cooler by keeping these cup-and bottle-holding sticks on hand. The elevated design is more visible to passers-by, ensuring that you won't have to remind your friends to watch their step (again, and again, and again...).
We like Williams-Sonoma Steady Sticks, $19.95; williams-sonoma.com.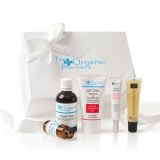 Image Courtesy of The Organic Pharmacy
After a Funday Sunday and celebrating the Fourth on Monday, get ready for work on Tuesday by pampering yourself with the hangover-curing potions in this comprehensive kit. The foot cream soothes sandal-fatigued paws; lip plumper inflates dehydrated pouts; eye gel lifts droopy lids; and the face tonic helps energize your defeated dermis.
We like Organic Pharmacy Party Girl Kit, $127; theorganicpharmacy.com.
This content is created and maintained by a third party, and imported onto this page to help users provide their email addresses. You may be able to find more information about this and similar content at piano.io