Editors handpick every product that we feature. We may earn commission from the links on this page.
Beauty Battle: Which Fashion Capital Had the Best Hair and Makeup This Season?
Imaxtree, design by American Artist
The last heaving trunks have been packed up, and if you were to go to the Grand Palais, there'd probably just be a janitor sweeping up, but Fashion Month isn't quite over yet—not when there are glitter lips, pearl barrettes, and pink-toned eyeshadows to be analyzed. Ahead, the strongest looks from New York, London, Milan, and Paris go head to head (to head to head).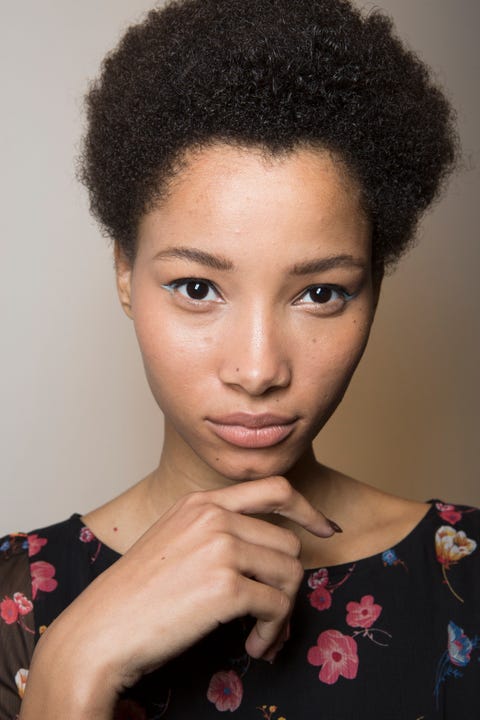 New York: Oscar de la Renta
Do that splayed-out fingers thing to zoom in on Lineisy Montero, and you'll see that her cat-eyes have subtle, pale-blue insets at the tails. Like some bird of paradise.
Stila Stay All Day Liquid Liner, $22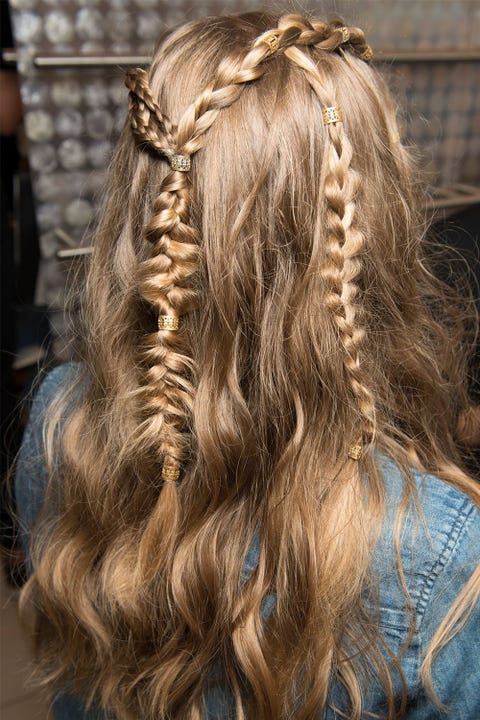 New York: Carmen Marc Valvo
From the front: side-parted waves. From the back: a maze of braids in various sizes—"plumped," as the YouTubers say, or "loosened," in laypeople terms—and joined with tiny gold hair cuffs.
Riviera Metal Hair Cuffs, $10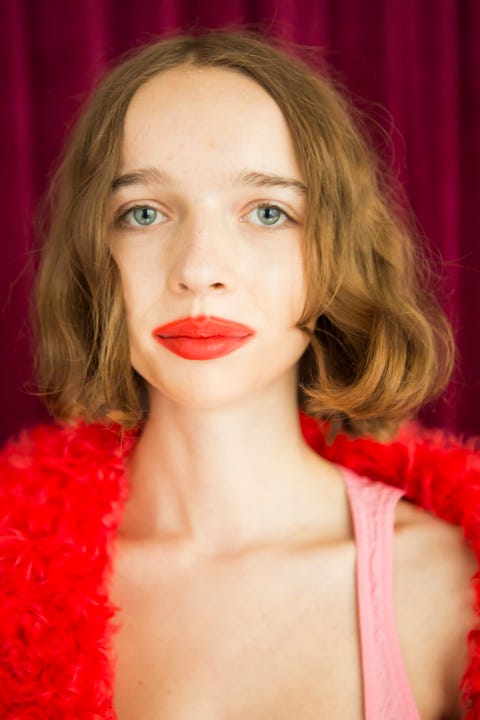 New York: Sies Marjan
There are the overdrawn lips à la the Kardashians, and then there are the overdrawn lips of Sies Marjan, which were extended so far past the lip line that the whole feeling was almost childlike, like a kid getting caught playing in her mom's makeup for the first time. Won't be for everyone, but you can't argue that it's not a statement.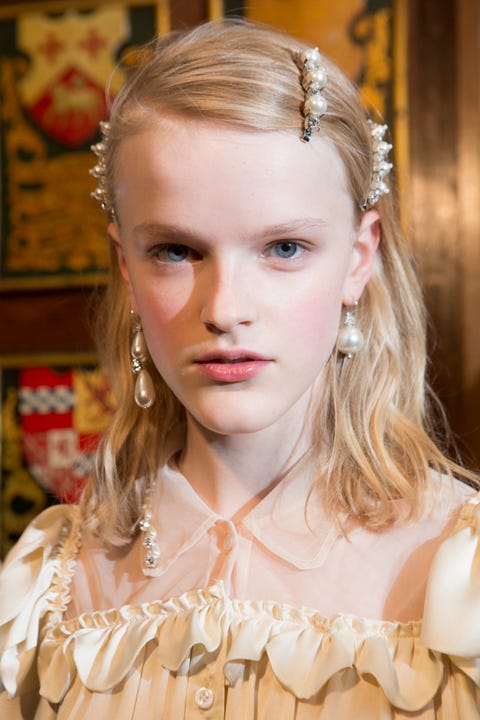 London: Simone Rocha
This is it: the most persuasive example—of the spring 2018 shows, probably—to accessorize your hair. (But we've got six more here, anyway.) Together, pearl barrettes slipped in along the hairline are like a modern tiara, but far less cumbersome—and less likely to cause headaches.
Shop similar: DCNL, $6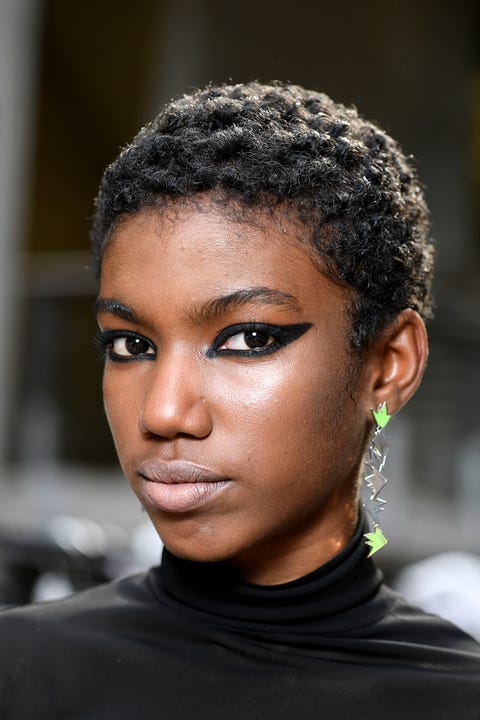 London: Versus Versace
A striking, graphic cat-eye to go with Donatella's health-goth aesthetic. Bring on the pointy Muji Q-tips.
Muji Cotton Buds, $8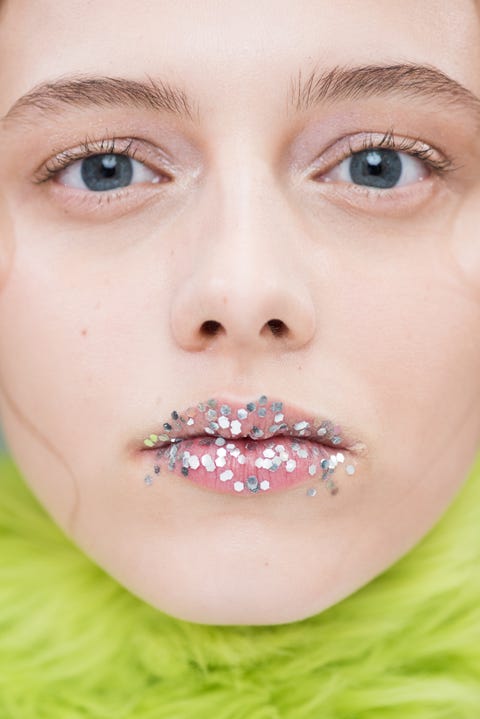 London: Shrimps
New party makeup vibe: like you've just taken a big bite out of a disco ball and can't be bothered to wipe your mouth afterward.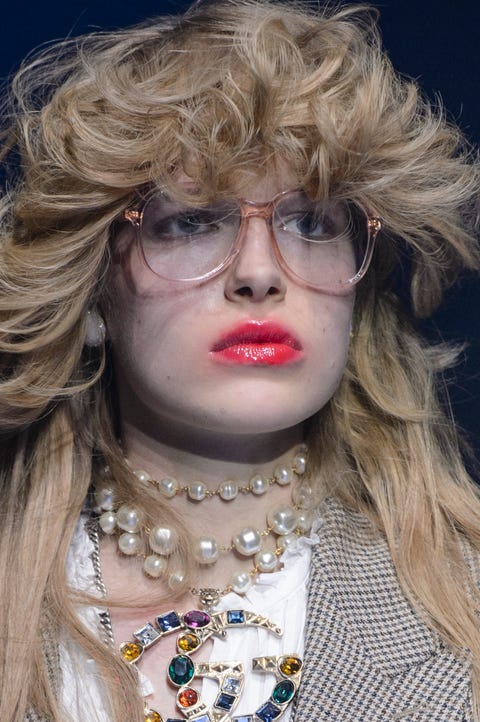 Milan: Gucci
Another appearance of the snogged lip, underneath a canopy of feathered bangs, no less. Pair with hipster-fied workwear as Alessandro Michele did, and you've got an interesting narrative on your hands.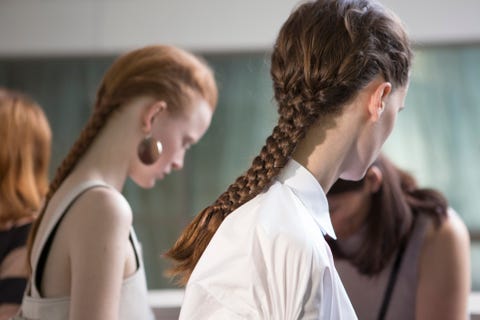 Milan: Jil Sander
Do try at home, but maybe only if your braiding skills can accommodate a five-strand, macramé-ish braid that's so solid, it hangs down the nape like a tapestry. (Call us if you figure it out).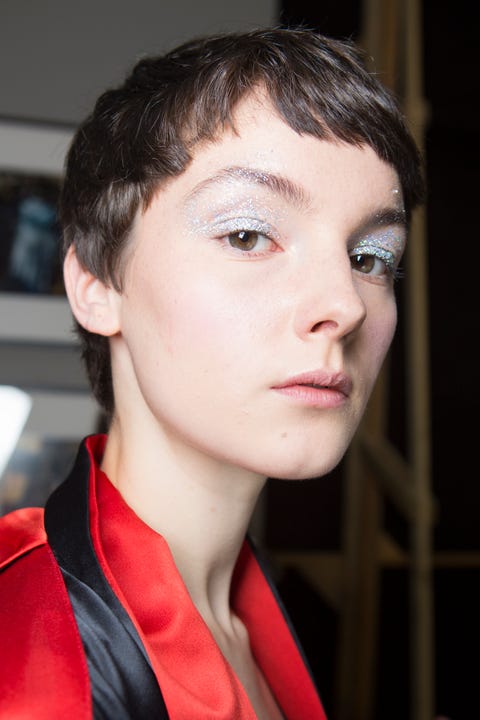 Milan: Stella Jean
The clothes themselves were inspired by female wrestlers, but being able to do a full Nelson ≠ not liking glitter, which was pressed haphazardly onto lids, all the way up to the brow bones.
MAC 3-D Glitter, $22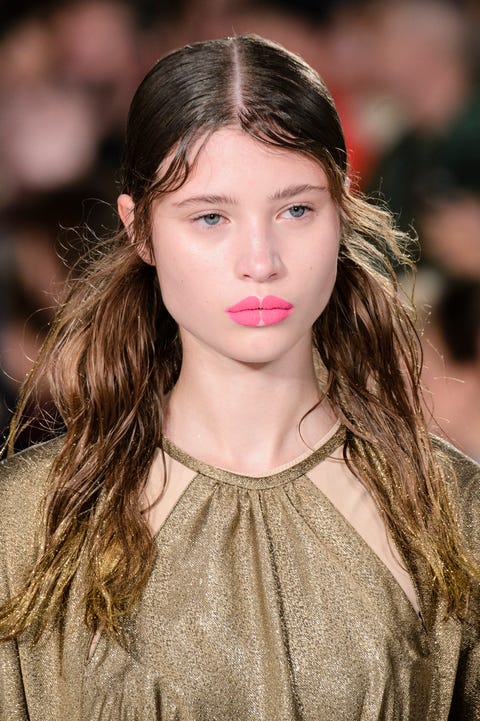 Paris: Maison Margiela
Wanna know a secret? That Queen Amidala-ish lip is actually meant to be two hearts lying on their sides. Aw.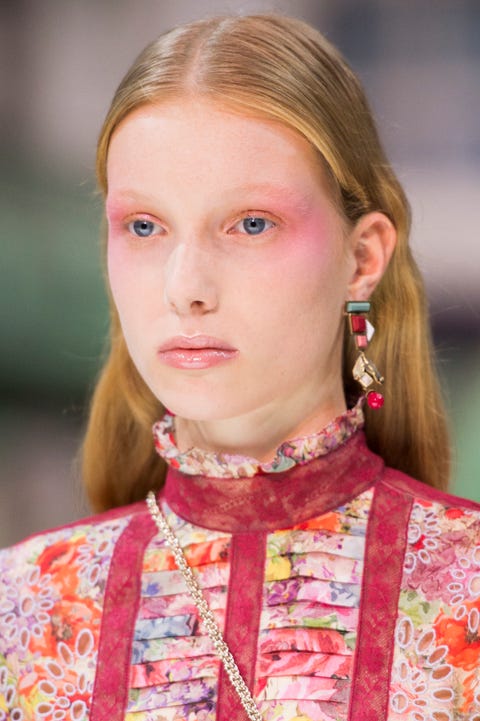 Paris: Valentino
Another Pat McGrath masterpiece, this one involves fuchsia blush swirled high on the cheekbones, eyes, and temples for an otherworldly, Northern Renaissance effect.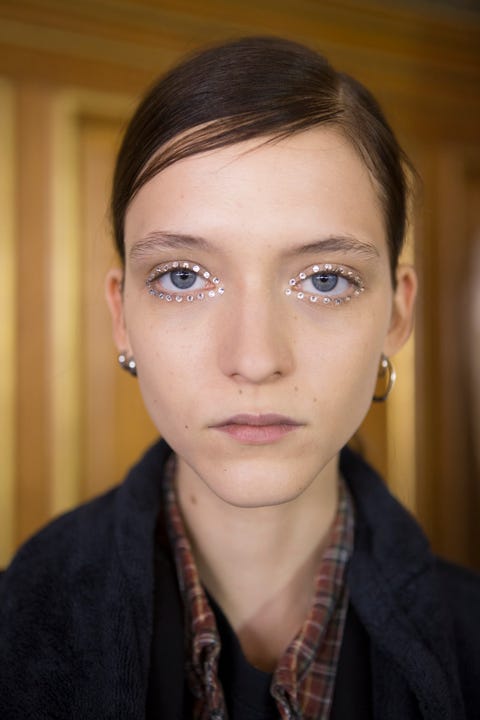 Paris: Dries van Noten
Wins Most Creative Use of Rhinestones, if not your top Fashion Week prize. Here, they're glued around the eyes like mini spotlights, but gems were also applied to lips for trompe l'oeil piercings and along partings for a flash of sparkle.
This content is created and maintained by a third party, and imported onto this page to help users provide their email addresses. You may be able to find more information about this and similar content at piano.io