The 9 Biggest Nail Trends of 2017
Please pay your respects by immediately copying them and taking a zillion selfies.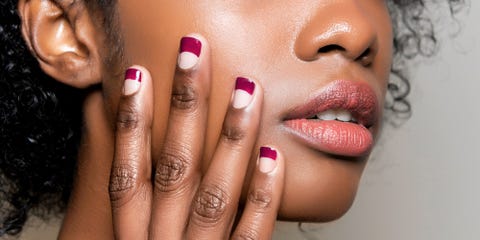 Nail trends will never die—and that's a good thing, because what would the world look like without sparkly, geographic, two-toned, chromatic fingertips? Uh, pretty damn bleak.
But thankfully, we'll never need to find out, because with each new calendar year comes a new lineup of nail ideas, like these nine biggest trends of 2017 that are inching their way out of the spotlight and into the ether. So before your Instagram gets inundated with new inspo, please take the next few months to wear these designs with aplomb.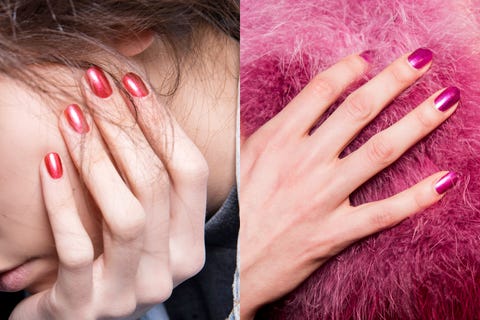 Slightly frosted, slightly shimmery, slightly retro, the pink-toned nails of 2017 were a daily throwback to the '80s.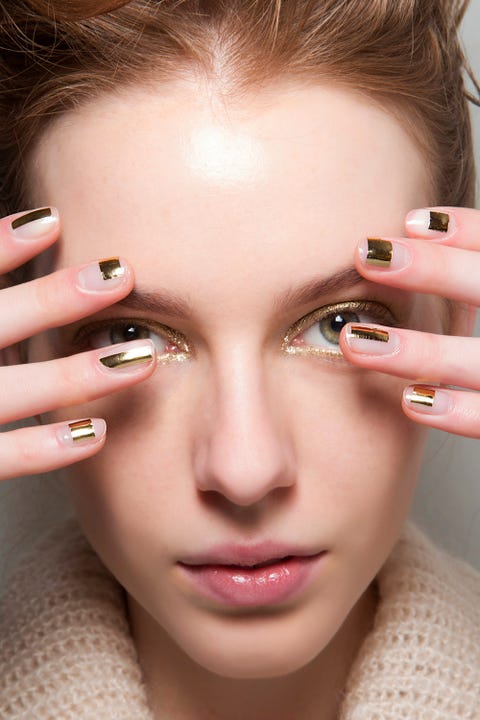 Who knew little strips of metallic foil, cut and placed in mosaic-level designs, would find a home on literally every single nail bed of the year.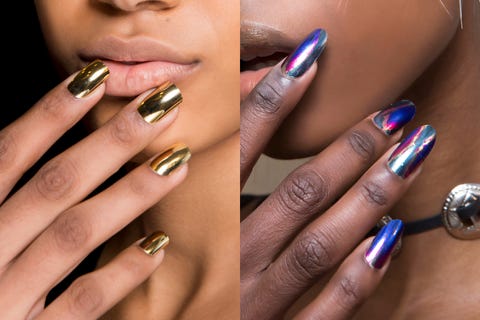 In case you hadn't already steeled your heart against the hellish year that was 2017, these chromatic, futuristic-looking nails can safely usher you into 2018.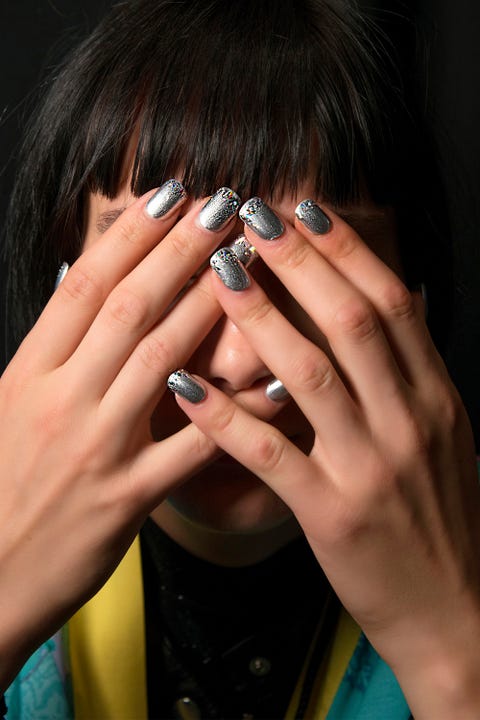 Pretty much the kindergarten art craft of all nail trends, glitzy, blitzed-out nails involve layers of metallic polish, ombré glitter, and a few (or a dozen) gems. Save these for the holidays, or literally any day where you feel like your life is a party.
5
Negative-Space French Tips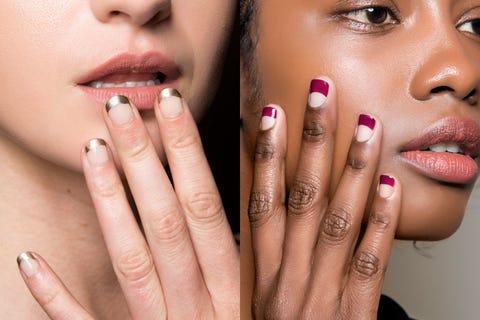 Classic French tips are, thankfully, dead and buried in 2003, but this year brought with it a modernized twist on the trend, swapping white tips for bright, rich, and metallic shades, and cutting out, uh, literally everything else.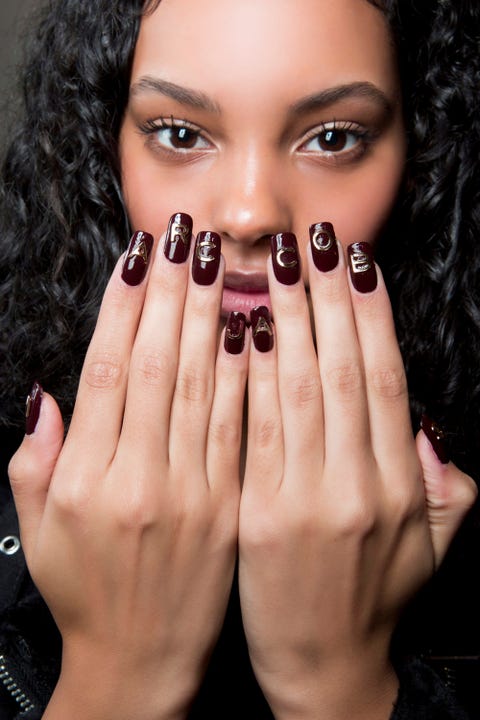 Your name, your message, your beliefs, your...whatever. If it crossed your mind, it went on your nails, at least according to the alphabet-soup nails we saw this year.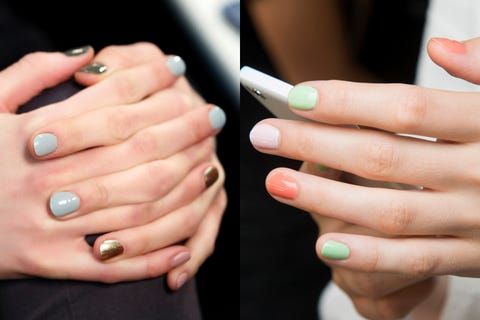 First came the accent nail, then the accent pointed finger, then the accent-whatever-nail-you-want look, and then the whole trend just exploded into a bunch of mismatched, yet complementary, shades of polish.
8
All-Trends-In-One Nails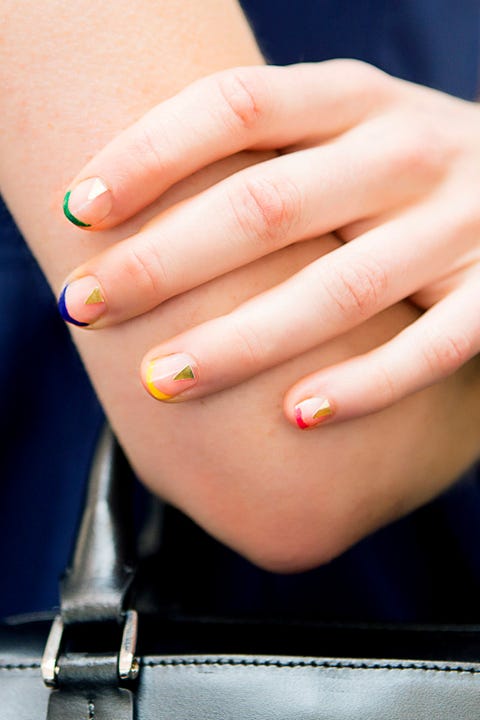 Negative space! Mismatched shades! Colorful French tips! Random strips of foil! And yet, in the most magical of ways, these piled-on nails never look gaudy or busy.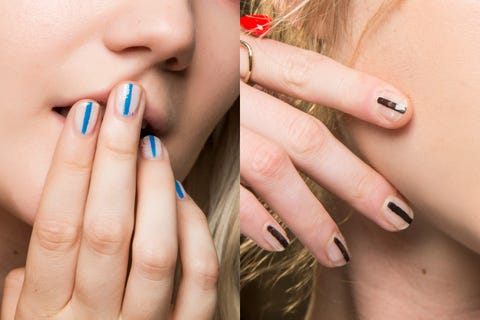 Free-handed lines straight down the center of the nail are pretty much the ultimate low-maintenance art for nail newbs or the straight-up lazy.
This content is created and maintained by a third party, and imported onto this page to help users provide their email addresses. You may be able to find more information about this and similar content at piano.io