13 Pretty Minimalist Nail Ideas You'll Actually Want to Try
Good luck deciding on which one.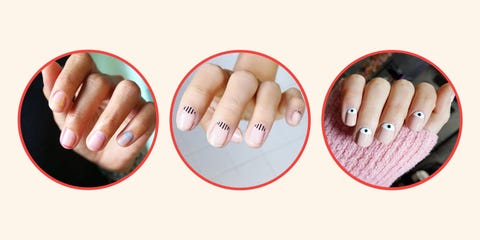 Some nail art screams "HEY, I'm your nail art!" announcing your love of pumpkins, flowers, and pizza to the world. Others, though, like the 13 manicures ahead, are more of a quiet whisper, existing only in barely-there nudes, skinny lines, and soft, geometric shapes—all incredibly pretty, yet minimalistic enough to try on yourself.
...Or, you know, to take to a nail salon as inspiration, because who are you, a wizard? So keep reading to find your new go-to mani lineup, and get ready for a barrage of compliments from strangers.
This content is created and maintained by a third party, and imported onto this page to help users provide their email addresses. You may be able to find more information about this and similar content at piano.io