Beauty Products to Toss, Try & Buy This Month
November's ultimate refresh-your-routine guide from MC's beauty editors.
Toss, Try, Buy
TOSS Your antique mascaras. Can't remember when you got 'em? Trash 'em.

TRY New vibrating mascaras that work the brush for you; they fluff, separate, and lengthen, while you just stand there looking pretty.

BUY Lancome Oscillation Mascara ($34). Moving 7000 times per minute, this truly magic wand evenly deposits the lengthening formula from root to tip.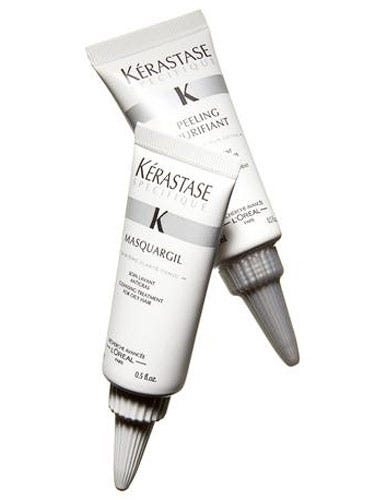 Toss, Try, Buy
TOSS Industrial dandruff-fighting products with that manly-man scent.

TRY A tingly in-salon treatment that soothes dry, irritated scalps, like Redken Scalp Chemistry Dandruff Control Shot.

BUY Davines Awakening Oxygenating Scrub Shampoo ($22.80) or Kerastase Bain Gommage ($39, shown), two luxe approaches to deep cleaning and rebalancing your scalp to safeguard against flaking.
This content is created and maintained by a third party, and imported onto this page to help users provide their email addresses. You may be able to find more information about this and similar content at piano.io