Do These Beauty Supplements Really Work?
Are the latest edible supplements for skin, hair, and body miracle cures or pretty placebos?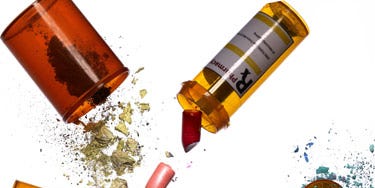 Are the latest edible supplements for skin, hair, and body miracle cures or pretty placebos?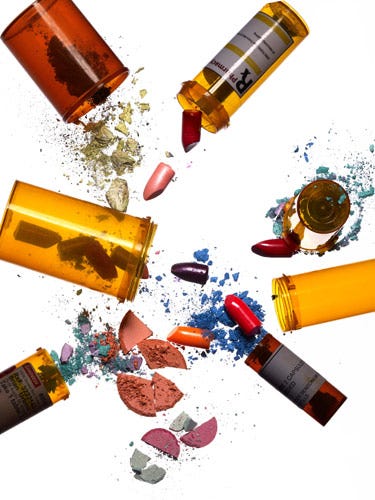 Vitamin Supplements
We asked fellow MC editors to gobble powders, gulp drinks, and pop pills, all in the name of glowing skin, slimmer waistlines, and better beauty sleep. After three weeks, some found that these ingestible shortcuts actually worked, while others were simply left bloated. To find out why some programs worked better than others, we turned to Leslie Bonci, director of sports medicine nutrition at the University of Pittsburgh Medical Center, who gave us the inside scoop.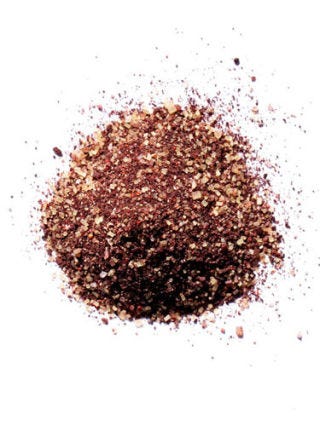 Vitamin Supplements
Glowelle
The claim: Packed with antioxidants like goji berry and green-tea extract, this powdered supplement reduces free- radical damage and promotes the distribution of melanin in the skin—meaning fewer age spots and more even pigmentation.
The cost: $40 for a week's supply
MC Editor's verdict: The overly grainy consistency of this drink didn't appeal to our tester, but she noticed her skin was glowing after a week-and-a-half. Plus, if she had the drink as a post-lunch snack, she didn't experience mid-afternoon slumps.
The expert says: "I've never heard of dietary changes controlling melanin production, but the polyphenols in green tea may help to protect the skin from wrinkling and from inflammatory conditions such as psoriasis."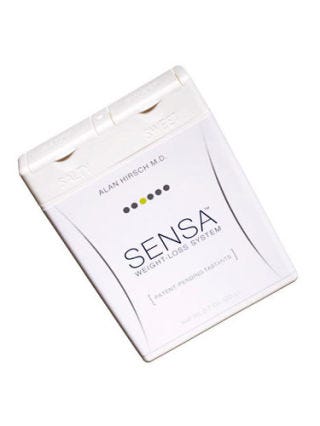 Vitamin Supplements
Sensa Weight-Loss System
The claim: Sprinklethese calorie-free crystals onto food and the maltodextrin-based formula will trick your olfactory senses into thinking you're full before you really are.
The cost: $59 for a 30-day supply
MC Editor's verdict: Our tester—who has been a member of the clean-plate club since birth—found she was eating half of her usual heaping portions because of the stronger scents and flavors. She plans to stick with the program.
The expert says: "Maltodextrin is a carbohydrate often used in the food-manufacturing world, but it doesn't play a role in satiety, as it's not a high-fiber item. None of the other ingredients would have an effect on the olfactory responses—unless there are added artificial scents that aren't specifically listed."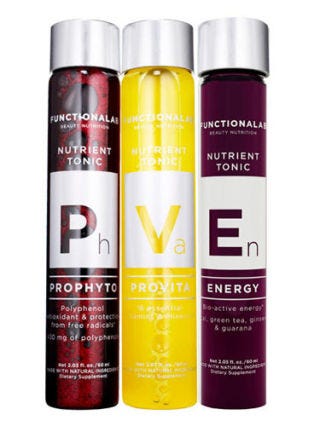 Vitamin Supplements
FunctionaLab Active Mix & Nutrient Tonics in Prophyto, Provita, and Energy
The claim: This white-tea-infused supplement program boosts energy for better workouts, while the low-calorie, antioxidant-rich tonics serve as pick-me-ups when you're fatigued.
The cost: $145 for a 30-day supply of pills; $4 for each tonic
MC Editor's verdict: By the end of the second week, our tester was waking up more easily and felt more robust when working out; by the end of the third week, she was hopping out of bed to get to the gym. She felt exhausted the fourth week but thinks her cardio overload is partly to blame. The tonics, though tasty, were no substitute for her afternoon coffee.
The expert says: "White tea is high in phytonutrients, which help our body function better, but it's a stretch to say they would improve workout performance. This mix also contains high doses of vitamins and minerals commonly found in multivitamins, so to prevent possible toxicity, it's best not to take any additional dietary supplement."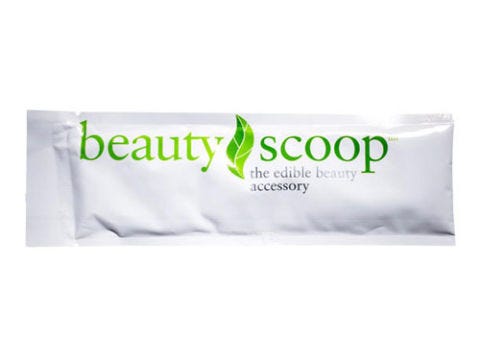 Vitamin Supplements
Beauty Scoop
The claim: Get healthier-looking skin, shinier hair, and stronger nails by mixing these soy protein and safflower- and canola-oil-infused packets with a glass of water once a day.
The cost: $95 for 21 packets
MC Editor's verdict: Our tester did not like the chemical aftertaste of this powdered drink, but she loved how her typically brittle nails grew long and strong. She didn't see a change in her hair or skin texture, though.
The expert says: "The safflower and canola oils provide essential fatty acids that are important for the hair and skin. Extra protein significantly improves the health of our skin, hair, and nails, but you could get the same amount offered here in a slice of turkey."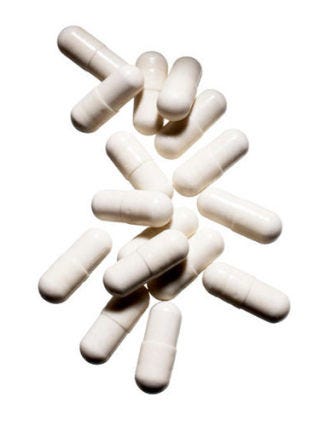 Vitamin Supplements
Sustainable Youth Immune Performance Elastifirm Supplement With Alasta
The claim: Boost your immune system with this patent-pending formula derived from aloe extract, and fight signs of aging by increasing skin elasticity. Plus, all the active ingredients are organic.
The cost: $65 for a 30-day supply
MC Editor's verdict: The bad news is that our tester gained 5 pounds in water weight while taking these skin-plumping pills. The good news is that her skin appeared firmer. When she stopped the program, she found her wrinkles were more noticeable.
The expert says: "Aloe is great for the skin, but it would be difficult to ingest enough to alter the skin's elasticity. Hypromellose—also used as a lubricant in eyedrops—is employed here to control how the active ingredients are delivered in the body and has the potential to cause water retention."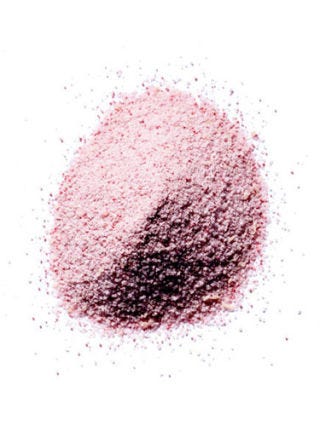 Vitamin Supplements
Crystal Light Skin Essentials
The claim: These powder packets, mixed with a glass of water twice a day, contain lutein, zeaxanthin, and vitamins A, C, and E to nourish the skin.
The cost: $3.29 for seven packets
MC Editor's verdict: While our tester noticed no significant changes, she did find that making the drinks encouraged her to consume more water throughout the day, which gave her more energy.
The expert says: "Lutein and zeaxanthin may protect skin from sun damage, but the therapeutic dosage of vitamin A is much more than the 10 percent of the DRI available here."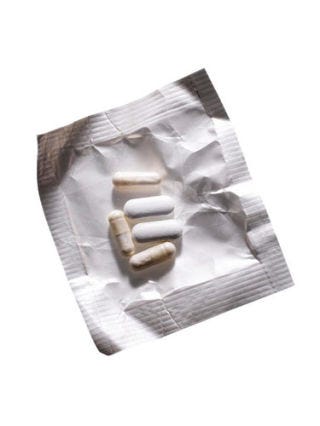 Vitamin Supplements
Dr. Erika's Restful Night Formula
The claim: Take these five calcium, magnesium, and zinc capsules before bed to doze off with ease—and wake up the following morning sans prescription-pill hangover.
The cost: $29.99 for a 30-day supply
MC Editor's verdict: Our tester normally wakes up two to three times a night. When she could stomach swallowing five pills before lights out, the formula didn't knock her out like other OTC sleep aids but did help her have deeper periods of rest.
The expert says: "Magnesium helps calm the nervous system, but this packet gives you only about half the daily recommended intake [DRI]. It also contains twice the DRI of zinc, which can inhibit the absorption of other minerals. That said, someone who doesn't take a multivitamin regularly might feel better after taking these."
This content is created and maintained by a third party, and imported onto this page to help users provide their email addresses. You may be able to find more information about this and similar content at piano.io